Disclosure of Material Connection: Some of the links in this post may be "affiliate links." This means if you click on the link and purchase an item, I will receive an affiliate commission. Disclosure in accordance with the Federal Trade Commission's 16 CFR, Part 255. This site is a participant in the Amazon Services LLC Associates Program, an affiliate advertising program designed to provide a means for sites to earn advertising fees by advertising and linking to Amazon.
Get a less conventional tour of one of the largest provinces in Canada, Ontario! Discover the countless number of activities from tourism hotspots, must-see attractions and of course, thrill seeker activities! These are the best adrenaline junkie experience gifts in Ontario, which one will you try next? If you want to treat that special someone with a real taste for thrills, these Ontario extreme activities are a great place to start. But if the Northwest Territories is their next adventure, we have an adrenaline junkie experience gift list for that.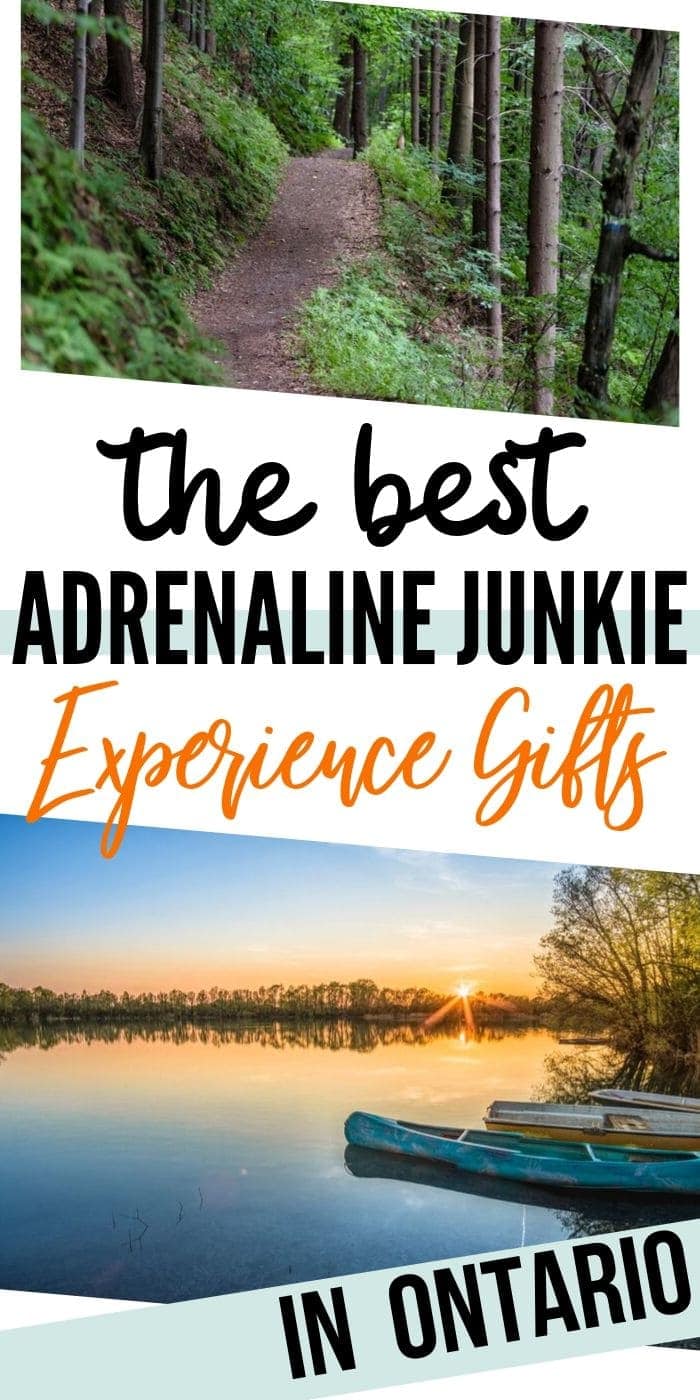 Must See Adrenaline Junkie Gift Experiences in Ontario
There's more to Ontario than you'd think! Ontario encompasses a large variety of what Canada has to offer, from a bustling urban metropolis to well preserved nature sanctuaries. There's a lot to see here, so we've gathered a few of the must see adrenaline junkie gift experiences in Ontario for planning your next trip! Newcomers and locals alike are sure to find something new, where will your adventure begin?
See Also: Out West? Check out these adrenaline junkie experiences over in British Columbia here!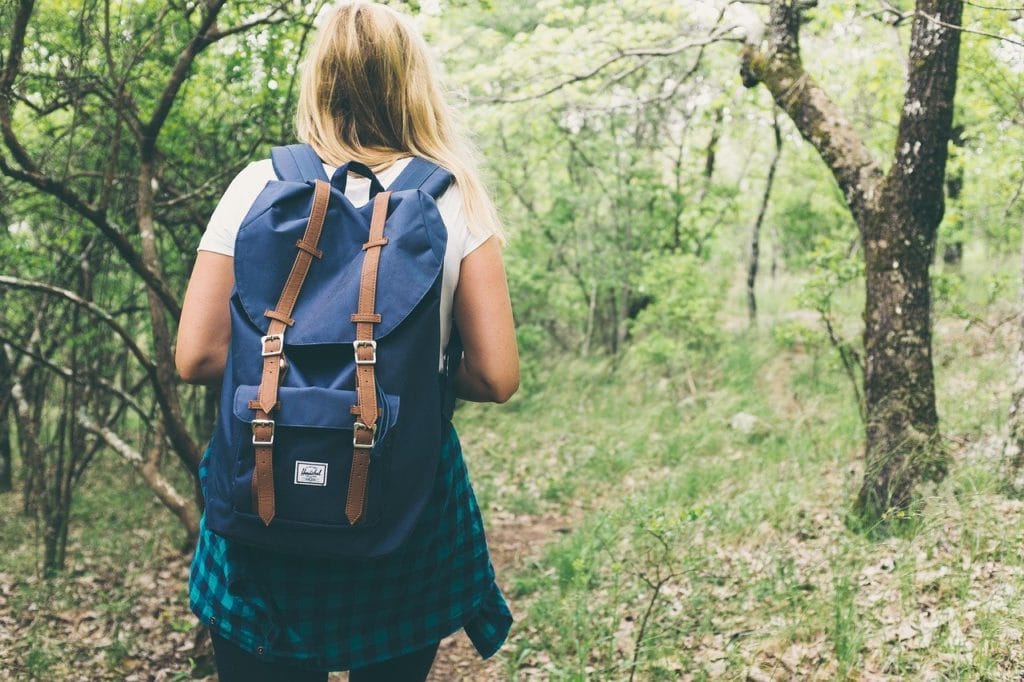 Looking to scratch zip lining off of your bucket list? With 6 central locations across Ontario, and a handful of family-friendly thrill seeker experiences to enjoy, Tree Top Trekking is worth the trip! They're probably even closer than you think! Trekking through the trees is an adrenaline experience you've got to try! Whether it's a zip lining adventure, or a tightrope walk with a beautiful view of the tree line there's really something for everyone.
What to Know: There's a lot more to these locations than you'd think! Everything from ziplining, to treetop night treks, agility courses, a treewalk village for youngsters and aerial game treks are available for you to enjoy! Check their website to see what adventures are currently available. Not only that, they even offer season passes! Drop by their site to see what kind of experience is in store for you and your family!
Where is it?: Tree Top Trekking has 6 locations across Ontario, they're centrally located near Brampton, Barrie, Hamilton, Huntsville, Stouffville and Ganaraska.
The Adrenaline Experience: Hold on tight, but don't worry, you're in good hands! Tree Top Trek offers a thrilling adrenaline junkie experience! Walking among the tree line, ziplining down some seriously impressive heights and putting your skills to the test in their various courses is what this place is all about! Can you rise to the challenge and show everyone what you've got? Check out Tree Top Trekking for more information about their once in a lifetime outdoor activity you've got to see for yourself!
Click for more details: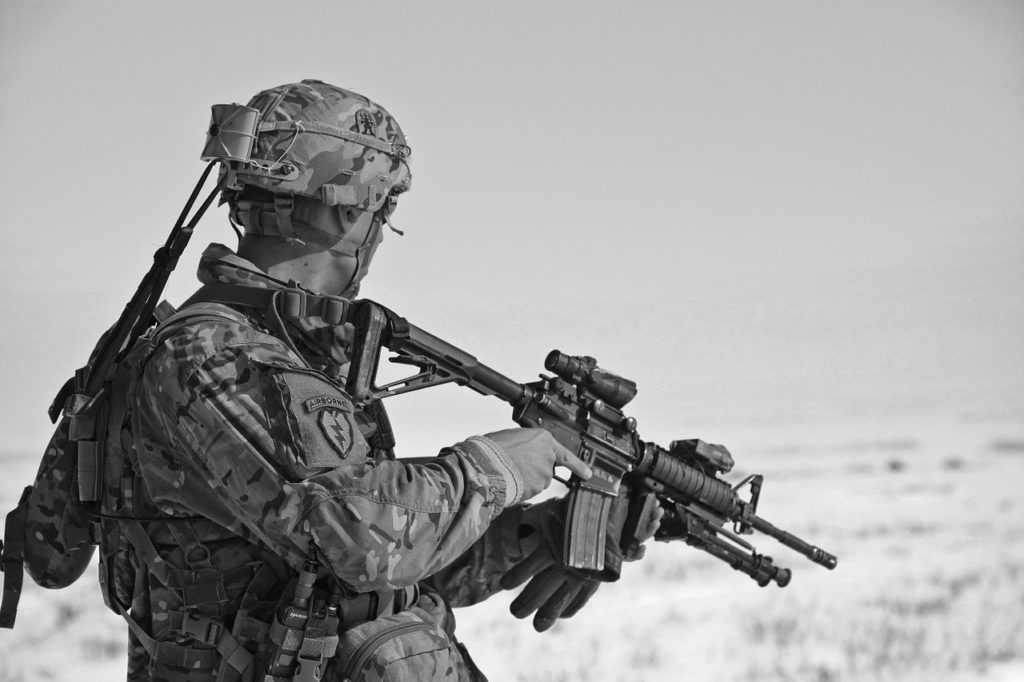 Sometimes an adrenaline junkie experience is the perfect way to unwind. General Splatters Paintball Park is just the place to really let some tension out! Fire off round after round of paintballs at your best friends with every thrill seeker's favorite hobby. This is a serious paintball facility, featuring 6 playing areas with a D-Day field, a fort, villages with bridges, foxholes and trenches for a no-nonsense, action packed day of paintball!
What to Know: Important to note, General Splatters Paintball Park only allows the use of high pressure air, not Co2. Equipment is free, as is admission. You'll pay for paintballs up front before heading into one of their 6 playing areas! Great for veterans and first timers alike, you'll soon learn what all the fuss is about. You can book on their website, as well as fill out a waiver form ahead of time.
Where is it?: Lancaster, Ontario. Just minutes off of the 401.
The Adrenaline Experience: If you haven't picked up a paintball gun before, now's the time! Send countless numbers of paintballs at your opponents while navigating a variety of thematic and exciting obstacles. You'll feel the rush of adrenaline hit after your first game, with an unpredictable and rapidly changing battle between you and your newfound friends. The thing about paintball is, you'll always need to come back for more! Consider this adrenaline junkie experience to gift to your favorite thrill seeker, especially if they're into paintball!
Click for more details: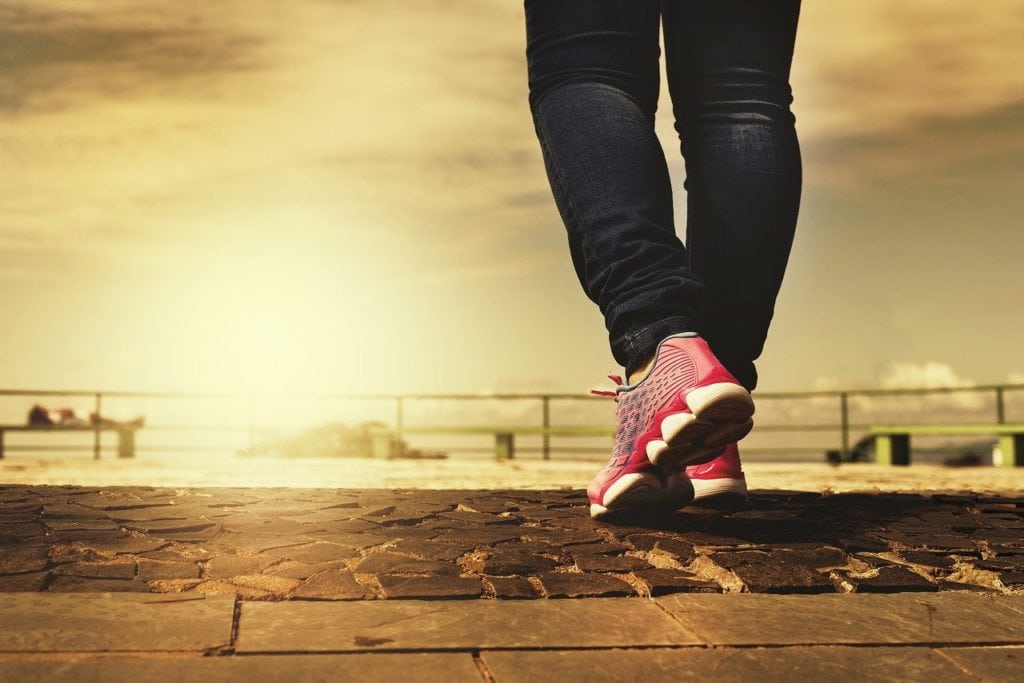 When you're looking for some thrilling adventures in Ontario, the allure of the CN Tower is almost inescapable. If you haven't seen it for yourself, the CN Tower offers the world's highest hand's free walk, 1168ft (116 storeys) above the ground! If it isn't already on your bucket list, pencil it in for your next Ontario thrill seeker's trip! This is an easy choice for most adrenaline junkies if you're thinking of an experience gift to really get their blood pumping!
What to Know: First things first, you'll need to reserve an EdgeWalk ahead of time via reservation. Head on over to their website for quick and easy booking. You can even gift an EdgeWalk reservation! The experience itself lasts 1.5 hours, with 30 minutes of outdoor walking time.
Click for more details:
Where is it?: Toronto, Ontario.
The Adrenaline Experience: Brace yourself for 1168ft of a thrilling, hands-free walk that will make you feel like a real daredevil! This is a challenge for the most serious adrenaline junkies out there. Do you think you've got the guts to make the walk around the very uppermost pod of the CN Tower? Book a reservation at EdgeWalk to kick off the ultimate Ontario themed extreme thrill seeker's tour!
Click for more details: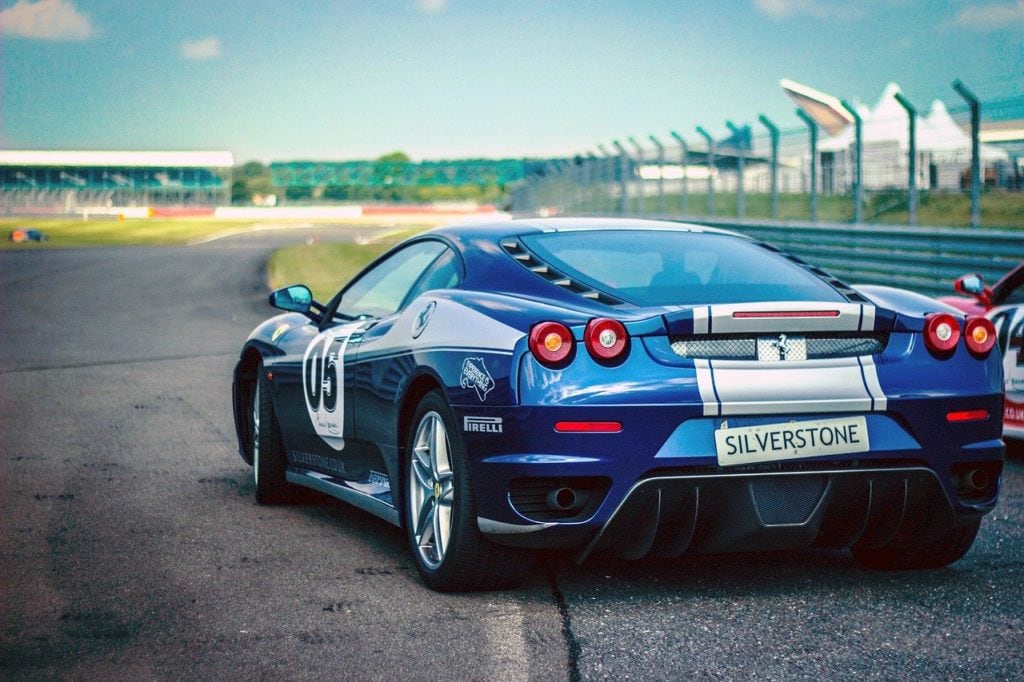 Get behind the wheel of a world-class supercar with the best exotic racing experience dealer in the GTA! Ever tried driving one of these beasts? You'll feel like a million bucks, really! This is definitely one of the gearheads and die hard thrill seekers looking for something new and exciting! Choose from a lineup of the best exotic luxury cars in the world, and feel what it's like to sit behind the wheel of one!
What to Know: Exotic car experiences, as well as rentals for exotics and motorcycles are available. They also offer group rates for their experiences. Go for a tour with the opportunity to get your hands on 7 of their exotic cars, a half hour test drive experience on the open road, or take it for a professional style track day!
Where is it?: There's a location specializing in rentals in Mississauga, and their test drives, tours and more operate out of Smithville.
The Adrenaline Experience: It's all about the roar of the engine, the open road in front of you and the feeling of a world class supercar at your fingertips! This is an adrenaline junkie's dream experience! Take one of your dream cars for a test drive, hit the track for a speed limit-free drive or take part in a tour with a handful of exotic cars for your enjoyment. This is the ideal experience for the car lovers out there, so why not give it a spin?
Click for more details: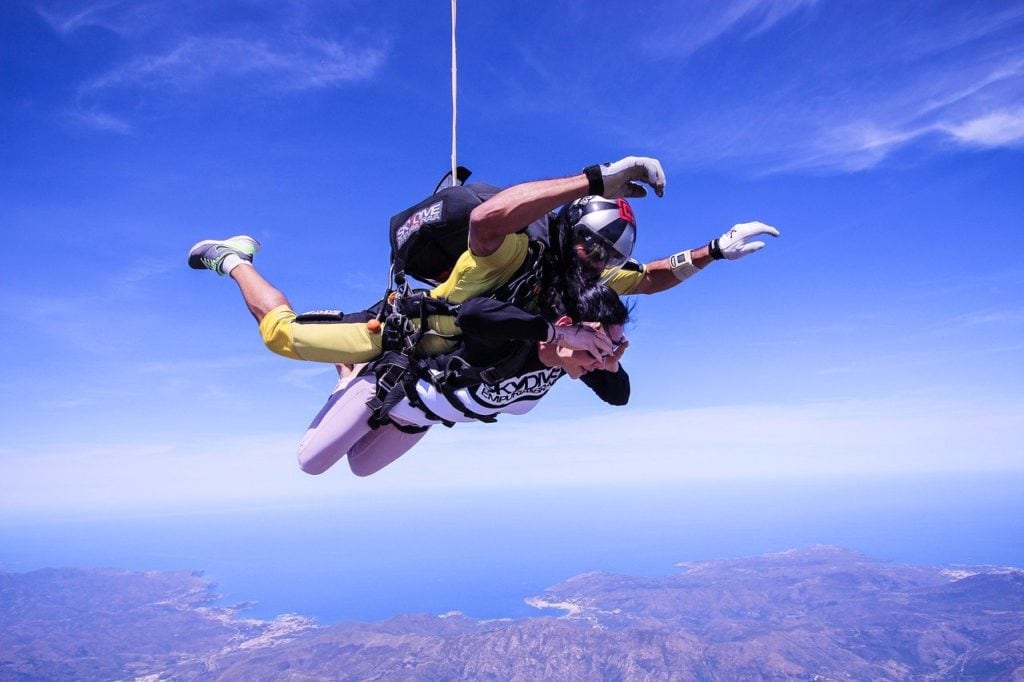 At the top of every thrill seeker and adrenaline junkie's bucket list, Skydive Toronto will take you on an aerial adventure unlike any other! Experience Ontario like never before, with this blood pumping adrenaline activity that will make memories that will last a lifetime. Feel the rush of jumping from a moving airplane in a solo certified, or tandem skydiving experience!
What to Know: Skydive Toronto is fully equipped to get you solo certified for skydiving. They'll teach you all the necessary skills, with programs outlined on their website. Pricing and reservations are available on their website, too!
Where is it?: Cookstown Aerodrome, Ontario.
The Adrenaline Experience: Skydiving is one of the quintessential adrenaline activities you've got to see, and feel, for yourself! Skydive Toronto offers a safe and professional experience so you can fly carefree over the skies of Ontario! Whatever the occasion, you can celebrate with a thrilling, once in a lifetime experience skydive. Whether you're a beginner or a skydiving veteran, this is a great place to take a skydiving session! Do you think you've got what it takes?
Click for more details:
Thanks for checking out these extreme activity gifts for adrenaline junkies! Hopefully you've found exactly what your favorite thrill seeker is looking for with this awesome, once in a lifetime opportunity. Know of any other must-visit extreme activities in Ontario? We'd love to hear from you!