If you're looking for non-toy Easter gift ideas for you toddlers that are perfect for giving or adding to baskets, you've come to the right place.
Toddlers are a difficult crowd come Easter time. They're still a bit too small for much chocolate and small toys pose a choking hazard. Most parents are already drowning in toys at this age, anyway, so getting more is probably not a good idea.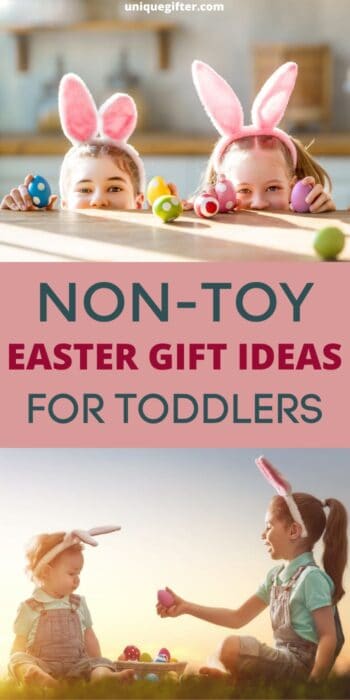 Don't worry, though, we've got you covered. These toddler-friendly Easter gifts are going to delight that little tot (and the parents too). If you need more ideas, you might find a few toddler friendly gift ideas in this list of 20+ Non-Toy Easter Gift Ideas for Kids too.
Non-toy Easter Gift Ideas for Toddlers
The good news about shopping for toddlers, especially younger ones, is they pretty much like everything you give them. Just use some tissue or pretty paper in your gift and they're sure to be delighted.