Disclosure of Material Connection: Some of the links in this post may be "affiliate links." This means if you click on the link and purchase an item, I will receive an affiliate commission. Disclosure in accordance with the Federal Trade Commission's 16 CFR, Part 255. This site is a participant in the Amazon Services LLC Associates Program, an affiliate advertising program designed to provide a means for sites to earn advertising fees by advertising and linking to Amazon.
Hosting an Easter brunch is the perfect way to celebrate the holiday. Brunch time gives your guests a chance to spend the morning hunting for Easter eggs and spending time with their family before visiting your home for the meal. And a brunch menu provides the best combination of savory and sweet dishes to satisfy all of your guests. But hosting an Easter brunch will require a little planning and preparation. These five simple tips will help you host an amazing Easter brunch.
Pick the Right Time to Host an Easter Brunch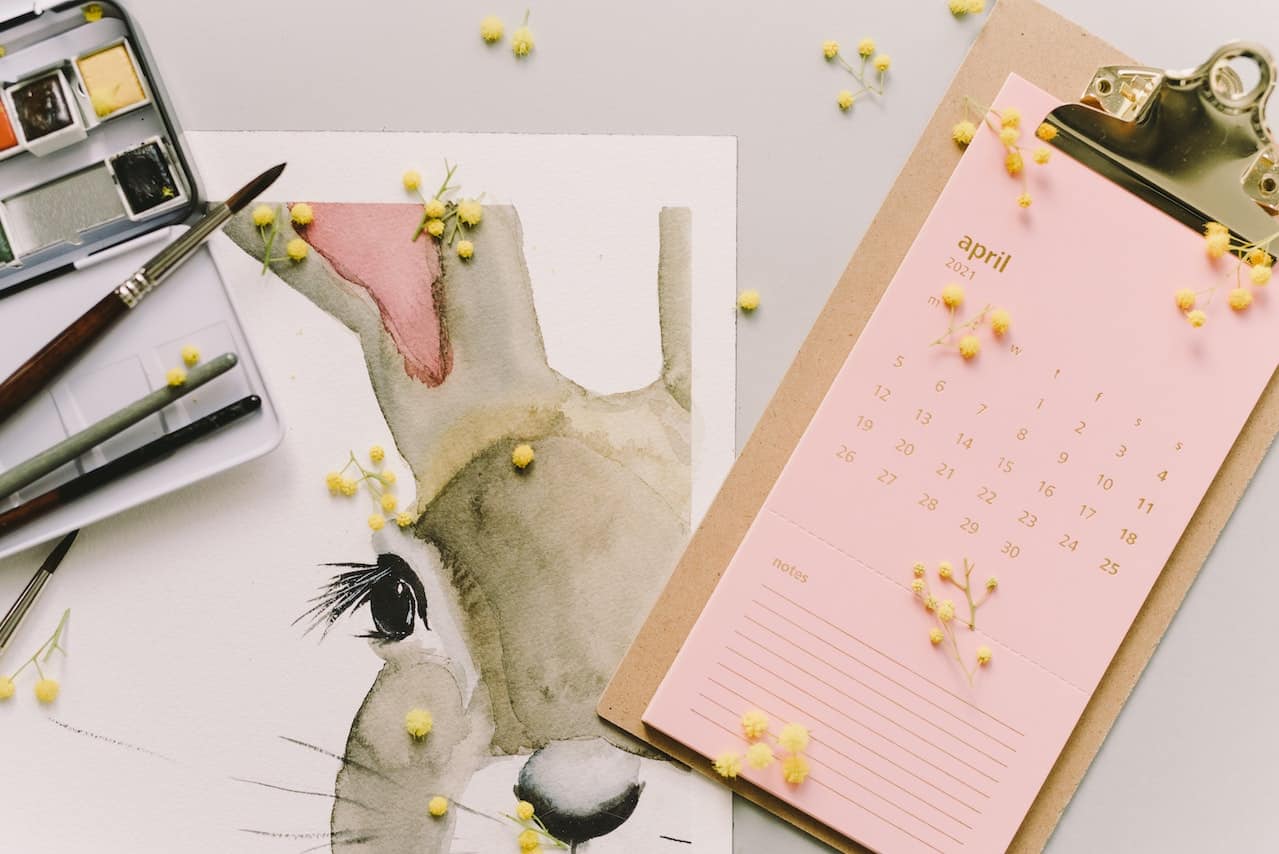 Timing is everything when hosting any gathering, and Easter is no exception. The time of day you choose to host your Easter brunch will set the mood for the entire event. The first thing to consider when deciding on a time is the menu. Since you plan to host a brunch for Easter, late morning is a good option for your meal.
Consider holding your Easter brunch around 10:30 or 11:00 a.m., making it the perfect time to serve both breakfast and lunch options during your meal.
In addition to the meal, you'll also need to consider your guests' other activities. Since you'll be hosting your brunch on a holiday, thinking about other obligations, your guests may have can help you decide on a time for your gathering.
In addition to attending Easter egg hunts, many families also enjoy attending Easter Sunday church services in the morning. Planning your own celebration around other events during the day will make attending your brunch easier for your guests.
Decorate Your Home for Spring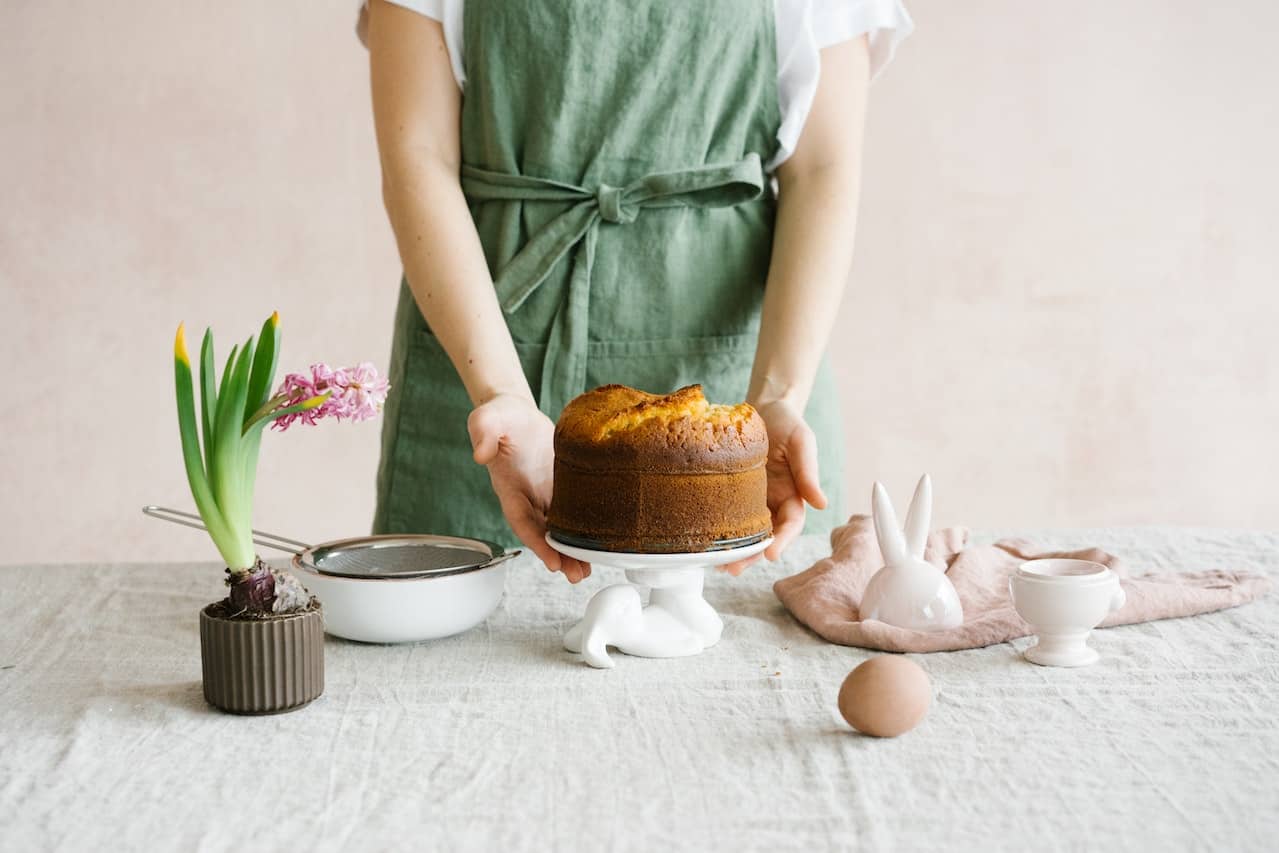 Your guests will be coming to your home to celebrate the holiday, so be sure to provide plenty of festive Easter decorations. In addition to a holiday-inspired centerpiece, using Easter-themed dishes and holiday napkins are another fun way to add Easter appeal to the dinner.
And on top of decorating the table for a holiday, consider sprinkling in some cute Easter decorations throughout your home's décor. Incorporating eggs, rabbits, and Spring pastels throughout your home is a simple way to bring Easter cheer to your holiday brunch.
Plan the Easter Brunch Menu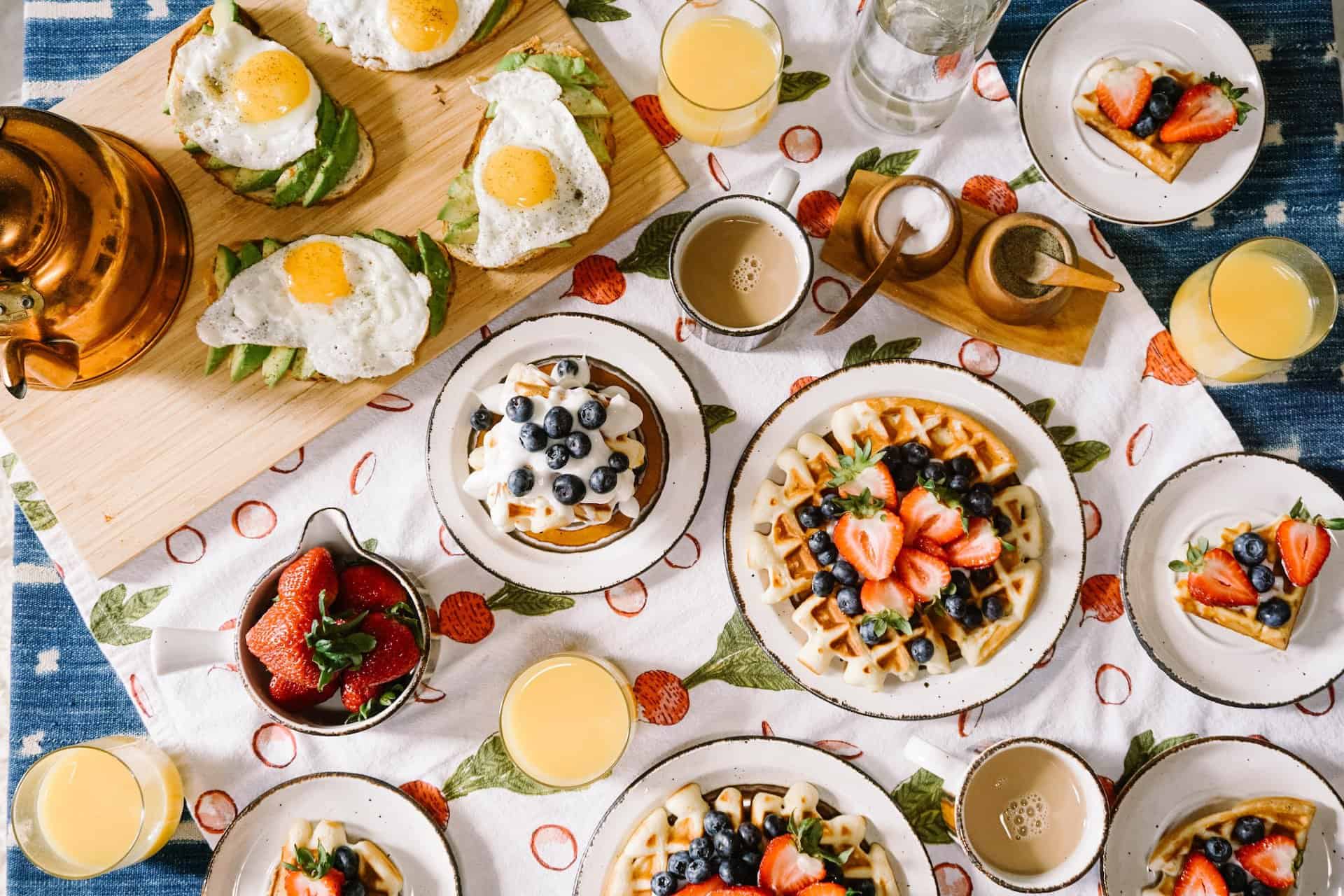 Make your Easter meal amazing by planning the menu in advance. In addition to thinking about the types of dishes you will serve, you should also consider who will prepare them. As the host, you could provide the entire meal yourself and allow your guests to simply arrive and enjoy the food. If you plan to prepare the meal yourself, it's a good idea to outline the menu in advance. That way, you'll be sure to have a balanced offering of both breakfast and dinner items. Having a plan in advance will also make grocery shopping easier, ensuring you have everything you need on hand when you're ready to start cooking.
Or you could host a potluck celebration and ask your guests to bring a dish to the Easter brunch. When you invite your guests to the brunch, let them know they are expected to bring a dish to the meal. Then, follow up with them as the date gets closer to find out what they are planning to bring. This will help you avoid multiple dishes of the same item and allow you to fill in the gaps with your own recipes.
Keep the Kids Entertained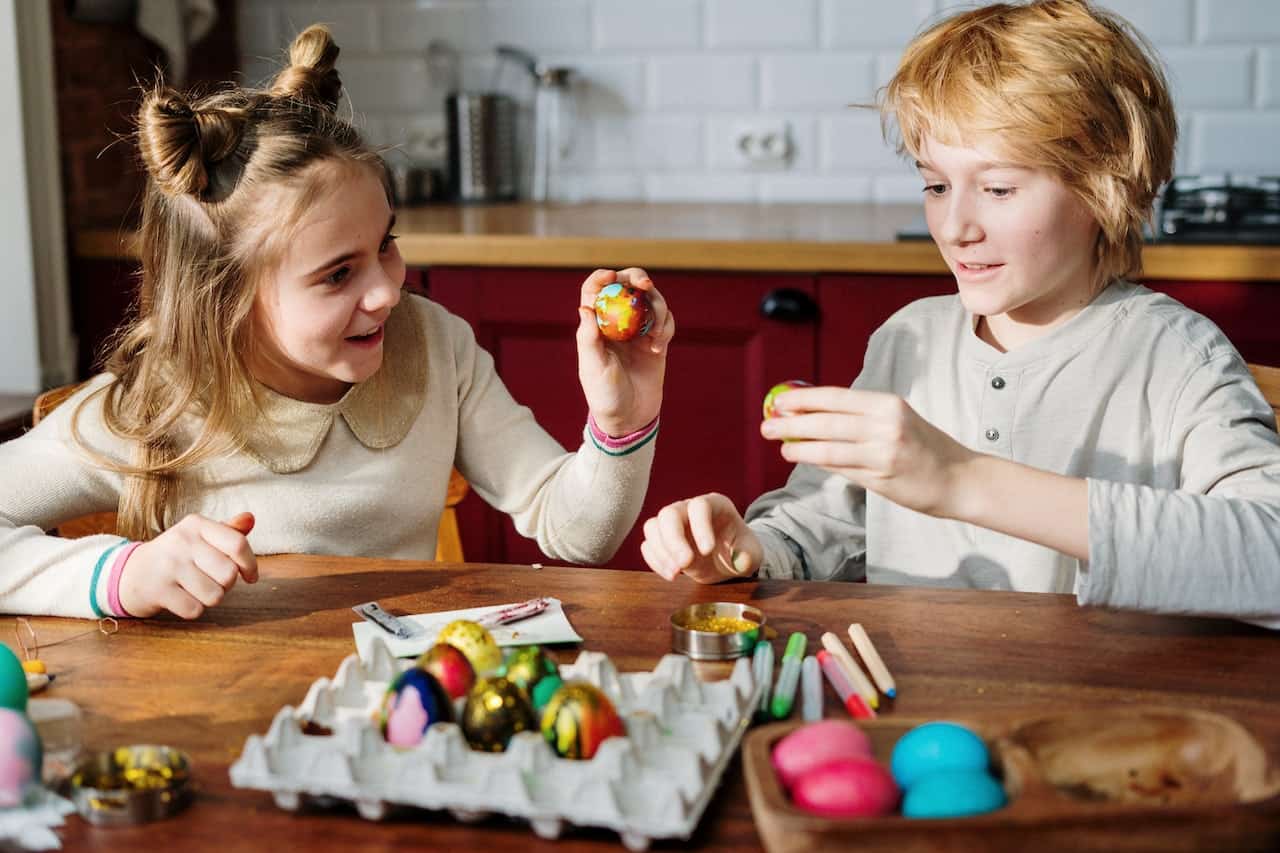 Hosting an Easter brunch means there will likely be children at your gathering. And asking kids to stay still and be well behaved throughout a meal is a big task. To make sure all the children are occupied as you finish preparing the meal and while the adults are eating and talking, consider providing some entertainment for them.
A craft table is a fun way to keep the kids occupied while the adults prepare the meal. Just be sure the craft is simple enough for the kids to complete without much adult supervision.
Another simple way to keep the children entertained is to provide coloring pages for them to enjoy at their seat at the dinner table.
Be a Good Host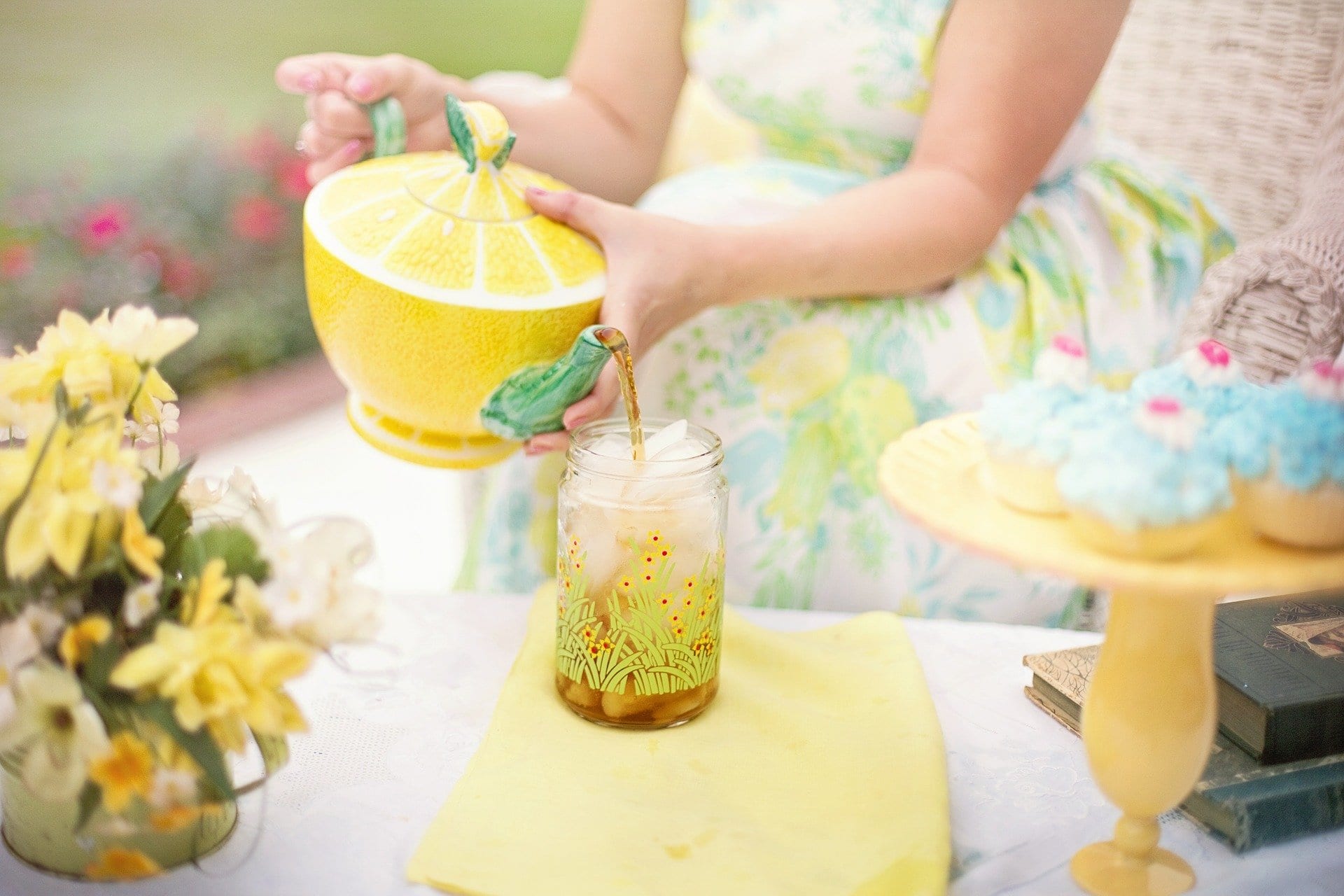 Amid the hustle and bustle of planning and executing a holiday dinner, it can be easy to forget how to be a good host. As you prepare for your guests to arrive, keep a few simple hosting details in the back of your mind to ensure you host an amazing Easter brunch. First, be sure to greet each of your guests as they arrive.
That means taking the time to open the door and welcome them to your home, no matter how busy you are in the kitchen. And after your guests get settled, don't forget to offer them a drink.
Other simple hosting tasks to keep in mind during your Easter brunch include keeping the drinks cold and food warm and making sure your guests are comfortable. Have plenty of ice available to your guests to ensure each of their drinks is refreshing. And make ample room in your oven to keep each of your hot dishes warm while your guests settle in.
Finally, make sure your guests are comfortable throughout the meal by keeping the home's temperature regulated.
Hopefully these tips have set you on the right path to host an amazing Easter brunch! Don't forget to send out invitations early so your guests have plenty of time to plan ahead. Hop to it!