Did you know that there are lots of toys that begin with the letter U? Don't worry; I didn't just compile a list of different umbrellas! I have scoured the internet and found a great variety of toys, and they are all organized by the different age groups so your shopping experience will be even more comfortable. So it doesn't matter if you are shopping for your toddler or your pre-teen, there is a perfect fit for your needs. Happy shopping!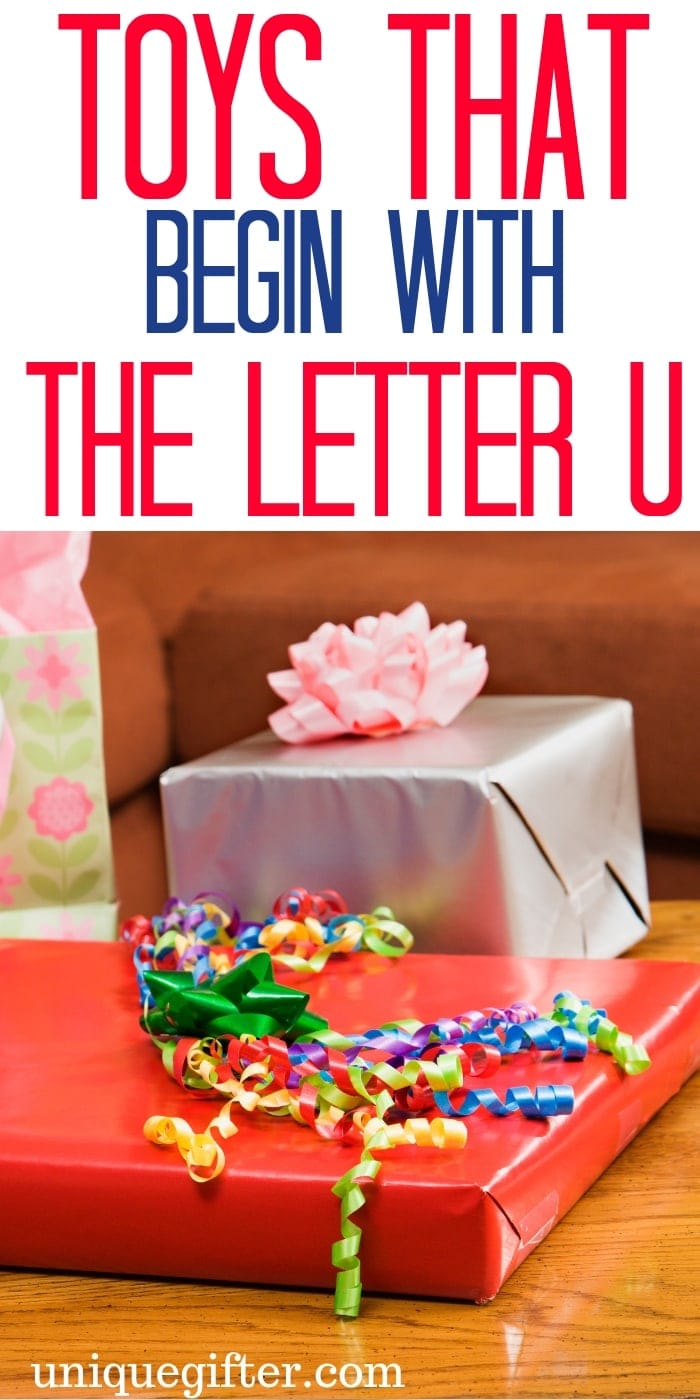 Find more toys for the rest of the alphabet:
Toys That Begin With Letter U For Ages 2-5
Toys that begin with the Letter U for Ages 6-8
Toys That Begin With Letter U For Ages 9-12
Toys Starting With the Letter U for Teens and Adults
What was your favorite game when you were growing up? Do you remember playing Uno?