Disclosure of Material Connection: Some of the links in this post may be "affiliate links." This means if you click on the link and purchase an item, I will receive an affiliate commission. Disclosure in accordance with the Federal Trade Commission's 16 CFR, Part 255. This site is a participant in the Amazon Services LLC Associates Program, an affiliate advertising program designed to provide a means for sites to earn advertising fees by advertising and linking to Amazon.
When you get toys, sometimes you just don't know what to do with them all. There are many different activities you can do with kids and toys; you just need to know which activities to do with the toys. Now that you've seen that there are toys that start with every letter, you need to know what to do with all those toys! Even though kids are playing with electronics more than ever, it's never too late to start playing with toys.
We have a collection of ideas on how to use these toys that start with every letter of the alphabet, and at the bottom of the post (scroll down! or click here) there is a list of ideas for every single letter. Each list is sorted into different age groups, from 2 to 12.
Note: We also have an Ultimate List of Gifts that Start with every Letter for Adults.
Use the Toys to Write Their Name
If you have a kiddo and have toys like puzzles or blocks, use them to help your kiddos learn how to write their names. Kids need help before they even get to preschool these days. Help them get ahead with these help of using the right toys to help them learn their name.
Go on a Scavenger Hunt
When you have a lot of toys and don't know what to do with it, but want your kids to learn, then a scavenger hunt works wonders! Send your kids on a scavenger hunt with the toys and resources you do have!
Build an Obstacle Course
Have toys that you aren't sure of what to do with? Build an obstacle course with them! Toys are great for building obstacle courses. You can easily do this inside or outside. Obstacle courses are helpful for kids who need to burn off their energy. What kid doesn't need to burn off their energy?
Learn How to Count
Are you looking for things to help your kids learn? With the toys you have bought, you can do the fun activity of teaching your kids to count. Kids need to learn how to count, and this is the perfect way to help them do so! Learning how to count is a valuable skill that kids will need to know for many years to come.
Play House with the Stuffed Animals
When you have an overabundance of stuffed animals, get your kids to play house with them. House is a fun game that we all played when we were kids; now you can play it with your kids! Stuffed animals are also great for using as a class and as kids, as they played house.
Have a Family Game Night
Do you have a bunch of games that the kids need to play with? A perfect way to use up those toys is to have a family game night. Games and puzzles make for the perfect game night. All you have to do is get the kids excited about it!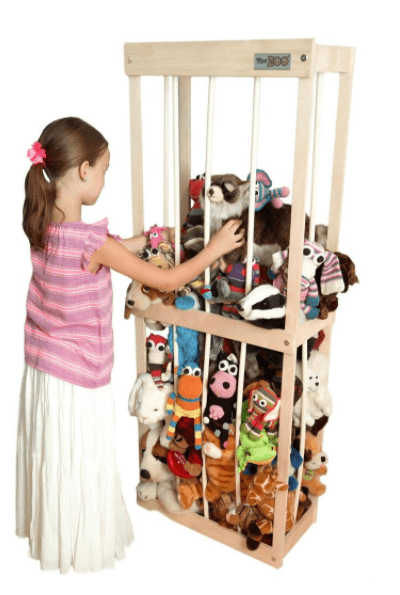 Teach Kids to Organize Toys
When kids have gotten all those toys, it's important that they know what to do with those toys! Help your kids learn to organize toys. When they're done with a toy, they need to learn how to put the toys away. Once a week, the kids should spend a little more time organizing all of their toys. Hey, you're teaching your kids life skills here.
Play in the Sand
Another way to get your kids to play with their toys is to put them in a sandbox. Kids can play in a sandbox with many different kinds of toys. Cars, dolls, LEGO, anything you can imagine can be put into a sandbox and enjoyed by children.
Play the "Shop" Game
Another fun thing your kid can do with all the toys they have is play the shop game. Kids can walk around and shop for their favorite toys. If you have a shopping cart, basket, or even a fake register, so kids can play the shop game for real.
Put on a Show
Are you trying to keep your kids occupied? It's time to let them put on a show! Put up a little curtain and let the kids put on a show for you! You can use props and toys from the toy box. Putting on a show is something that can be fun for the whole family. Mom and dad can put on a show for the kids too.
Role Play
Does your kiddo have a play kitchen and food that they haven't used in a while? This is a great activity for kids to do. They can play married, house, cooking, teacher, classroom, or whatever else their little imagination can cook up.
Play Dress Up
Another way you can get excited about all those toys in your kids room is to play dress up. Have them play dress up and play with their toys! They can use their toys as props! You'd be surprised at how fun kid shave with dress up.
"I Spy"
Another fun activity to do with all the toys in your life is play "I Spy." You can have your kids spy for different toys. Can you imagine how much fun they're going to have with all of this?
Hopefully, these ideas will help you when you need something to do with all those toys. Toys are such a great part of childhood. You really can't live without them. What's your favorite activity to do with toys and your kids?