Disclosure of Material Connection: Some of the links in this post may be "affiliate links." This means if you click on the link and purchase an item, I will receive an affiliate commission. Disclosure in accordance with the Federal Trade Commission's 16 CFR, Part 255. This site is a participant in the Amazon Services LLC Associates Program, an affiliate advertising program designed to provide a means for sites to earn advertising fees by advertising and linking to Amazon.

It is a pretty common story these days to have a couple getting married that already has one or perhaps two households' worth of stuff to combine. They are left wondering to themselves, "what to register for if you have everything?"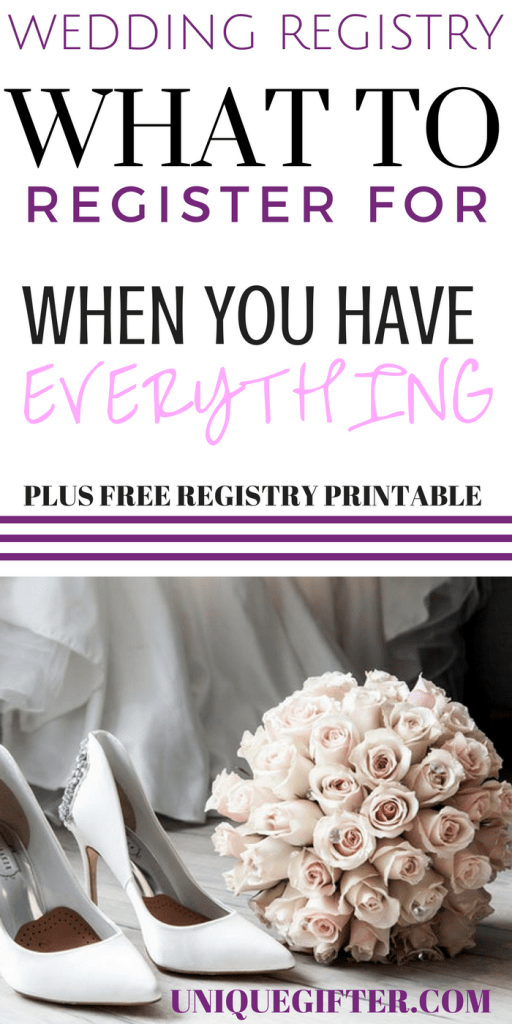 Let's take a stab at wedding registry ideas for couples who have everything already, shall we?
First off, in some places and cultures, not registering will result in cash gifts, which may be what you would like anyway. However, for many, that won't work, you'll end up with six cut crystal picture frames and a collection of mismatched hand towels.
If you're on the fence and don't believe me, go read Why You Have to Register for Gifts if You're Getting Married.
This guide is quite long, and even comes with a FREE Printable Registry Checklist for Grown Ups. That's what we've nicknamed this huge list of what to register for when you already have everything.
Click these to jump around:
What to Register for if You Have Everything
Now hang in there with me, I know that you will have some of the suggestions on this list already, but remember that not everyone else will, and one size doesn't fit all when it comes to buying stuff!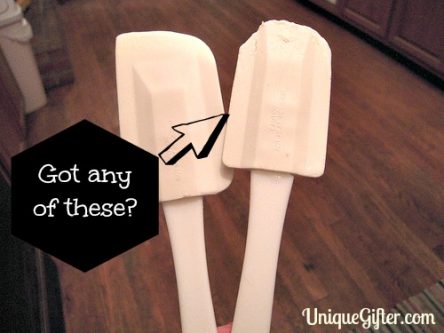 Make a huge list with all your consumer hopes and dreams on it as a starting point, if you are really struggling to come up with things.
You may also find yourself needing to add more things to your wedding gift registry, perhaps after a bridal shower. If you are feeling guilty about putting a $500 Vitamix blender on the list, put it on for now, you may find that you only have two very expensive things on your list at the end of the day. That, or you may find that Great Aunt Berta comes out of the woodwork and offers to buy you a $1000 wedding gift that you never saw coming; trust me, it happens!
Use this as an opportunity to sort through your junk treasures. Yes, I know that you're busy and wedding planning takes up a lot of time, but consider using this as a respite from all of that.
Tackle one little piece per day, or per week. Many people say they feel better when their homes are decluttered, so use that as motivation.
Step one is to go through your things and decide which ones you want to upgrade, even if you don't think there is anything, you can probably find some things. Just because you have perfectly fine towels you bought at Walmart a few years ago, doesn't mean you can't register for delightful, new, high end towels. Just make sure to donate, repurpose or recycle as much as possible that you are upgrading – your camping gear will be happy with your old stuff!
Look at all of your kitchen utensils, for example, and count the melted spatulas. Add two heat-resistant spatulas to your list and keep going.
Do you worry about your potato masher breaking when you use it? Add one to the list, or add a fancy electric potato masher doodad. You can also use this as an opportunity to clean out your drawers and cupboards, just dump out the contents, wipe the drawer down, and evaluate the items as you put them back in. Tomorrow evening, do another drawer or cupboard.
The kitchen is a pretty easy place to start, because each cupboard or drawer is a nice, contained, bite-sized chunk. If you have mastered the kitchen, check out your front closet (shoe racks, nice hangers, cute storage bins, scarf racks), your linen closet, your sports or camping gear, your living room and if you're feeling brave, under your bathroom sinks.
General Tips on What to Register for if You Have Everything
Keep your own Wants and Values in Mind – For example, do not bend to the pressure to register for formal china if you know that you will never use it.
Put Off Purchasing Things – If there are (non-wedding!) things that you want to buy between now and the wedding, if you can hold out, add them to your registry instead of purchasing them for yourself.
Ask for Small, High Value, Durable Items – If space is the reason you don't want a three section croc-pot, stick to registering for smaller items that will last a lifetime, like silverware, watches, or a sterling silver menorah.
Ask for Lifestyle-fitting Gifts – Think about what you like to do with your time. If you like going out to restaurants, ask for restaurant gift cards. If you're into artwork, pick out some pieces you would like to add to your collection. You could ask for the moorage fees for your boat, wine of the month club membership, CSA food boxes, craft beer collections, bed and breakfast stays, you name it!
The Price Point Problem – You will still need a list that includes gift ideas at a variety of price points. If you are really struggling, consider using a registry that lets people contribute toward certain items, so that you can get the new mattress set you truly need.
Shower Gifts – You can overcome this because other people are giving direction on gifts, not you. Gift Card Showers, or date night kits are great gift themes to ask your host about.
Biggify – Ah, the fluidity of language which lets me write such things. Does your George Foreman grill only work for one person, maybe two? Biggify it and get another one. Single-serve croc pot? Biggify. Small rice cooker? Biggify.
Alternative Registries – There are now a boatload of alternative registries out there, where you can register for honeymoon activities and funds, house downpayments, local shops, portions of things, charities and more.
Wedding Stuff – There is a lot of etiquette information available on this online, and tread carefully, but if you have friends who would do you favours, offer their services or lend a hand for your wedding, ask if they would be willing to do so, in lieu of a gift; for example, lending you their big tent, doing the flower arranging, chauffeuring your elderly relatives around town, acting as DJ, decorating the cake, etc. They do not necessarily have to be professional things that they do, but services you may end up paying someone else to perform.
What to Register for if You Have Everything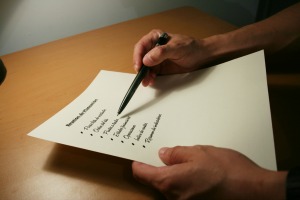 At this point, you should be armed with a list of your consumer wants and dreams, what you discovered while doing a walk through of your house, and what you decided could be chucked while cleaning and sorting through your house.
What does the list look like? I hope you found more than ten things! That's your starting point.
Now, here is a big idea list, along with some commentary, of registry ideas.

Be creative, and remember that one size does not fit all!
Use these ideas as a springboard to more, and please share your ideas in the comments, they will help even more people out. Please do read the whole list, as putting things into categories proved to be a bit tricky!
(Feel free to click on the links to see some ideas, virtually all of them are affiliate links to Amazon. That means that I get a smidgen of cash should you choose to buy anything, at absolutely no cost to you, aka a way to justify to myself spending hours upon hours coming up with this list!)


Household Goods & Appliances
Garment Steamer
Good Iron
Deep Freezer
, Dishwasher, Washing Machine
, Dryer
, Refrigerator
, Stove
, Microwave
Wine Fridge
Exercise Equipment – Weight Set
, Treadmill
, Shake Weight
(obviously)
Outdoor Garbage Cans
, Indoor Garbage Cans
, Recycling Centers
Wooden Hangers
, or those No Slip Hangers
Storage Stuff
– think the Container Store, IKEA, under your bed, at the top of your closet, in your kitchen cupboards, in your garage, etc!
Safe
– also consider fireproof-ness
Laser Printer
,Photo Printer
, or a Large Format Printer
Area Rugs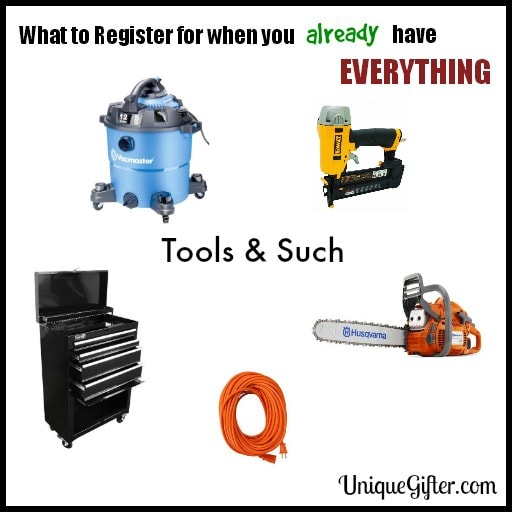 Tools and Such
Cordless Drill
– everyone should have one, seriously. My favourite are the yellow ones (Dewalt).
Table Saw
, Miter Saw
, Tile Saw
Hand Tool Set
– hammers and screwdrivers and whatnot
Window coverings – Drapes
, Curtains
, Blinds
, Shutters
Sterling Silver Place Settings
Extension Cords
– good ones are pricey, especially winter plug-in-the-car types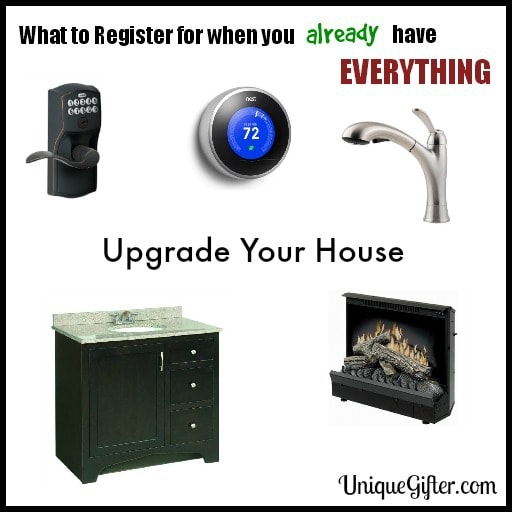 Upgrade your House
New Door Handles
– what about a Keypad Front Door Lock
?
Paint store credit
Doors
Bathtubs
, you name it!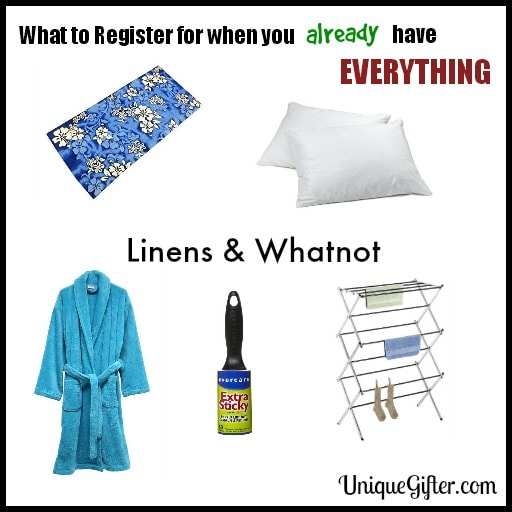 Linens and Whatnot
New Duvet
and Duvet Cover
– what about your guest room?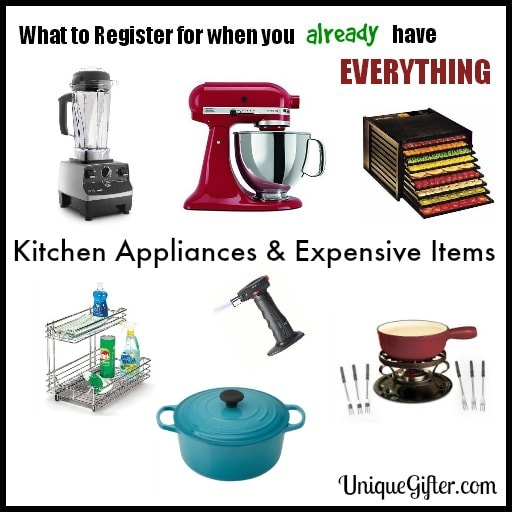 Kitchen Appliances & Expensive Items
New Dishes
and Silverware
Servingware
Stand Mixer
and Attachments
(there`s so many)!
Enameled Cast Iron
(Le Creuset
, Staub
and Lodge
)
Kettle
, Toaster
,Toaster Oven
, Coffee Maker
Espresso Maker
– what about a Stovetop Espresso Maker
?
Coffee Grinder
– a good grinder can run several hundred dollars
Keurig
, Tassimo
, the racks to hold the pucks
, etc.
Sodastream
Griddler
– one, multi-purpose appliance
Crock Pot
, Rice Cooker
, Blender
, Waffle Maker
, Deep Fryer
, Ice Cream Maker
, Panini Press
, George Foreman Grill
, Creme Brulee Torch
Under Sink Slide Out Cabinet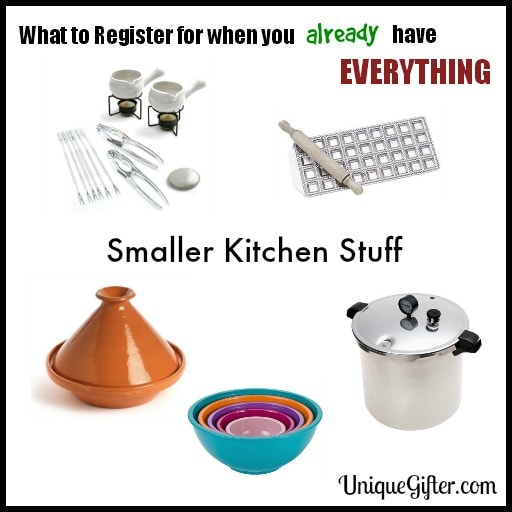 Kitchen Smaller Stuff
Cookbook Collection
Spice Collection
– think harder to find or more interesting, like Saffron
, or Pink Peppercorns
Things that save space – Collapsible Colanders
, Storage Racks
, Cupboard Organizers
, Nesting Bowl Sets
Specialty cookware – Wok
, Cast Iron Pans
(there is a huge variety, including Bacon Presses
, Muffin Tins
, Loaf Pans
and more), Stock Pot
, Tagine
, Clay Baker
, Griddle
, Pizza Stone
Mortar and Pestle
Mandolin
Individual Casserole Dishes
Tupperware
, Pantry Storage
, Chip Clips
Good Steak Knives
Specific region or purpose culinary gadgets – ie Bamboo Steamers
, Sushi Mats
, Indian Serving Dishes
, Lobster and Crab Tools
, Egg Cups
, Cookie Cutters
, Crumpet Rings
, Tava Pan
, Yogurt Maker
, Pudding Basin
, Potato Ricer
, Halogen Oven
, Cookie Press
, Gnocchi Board
, Crepe Pan
, Sprouting Tower
, Burger Press
, Juicer
, Spiralizer
, Pasta Roller
, Cake Pop Maker
, Bento Molds
, Ravioli Mold
, Cheese Strainer
, Cheese Mold
, French Onion Soup Bowls
, Pierogi Mold
Pressure Cooker
, Pressure Canner
Good Chopsticks
– upgrade from the leftover-from-takeout variety!
Tasting Set
Table Cloths
, Napkins
, Placemats
, Napkin Holder
, Napkin Rings
, Table Runners
Candle Holders
Outdoor Serving Ware
, Glasses
, Dishes
Pottery
– Serving Ware
, Dishes
, Display Pieces
Salt & Pepper Grinder Set
Canning Equipment
– Mason Jars
, Canner
, Starter Kit
Cupcake stuff – Trees
, Tins
, Silicone Liners
, Festive Liners
, Carrying Case
Reusable Produce Bags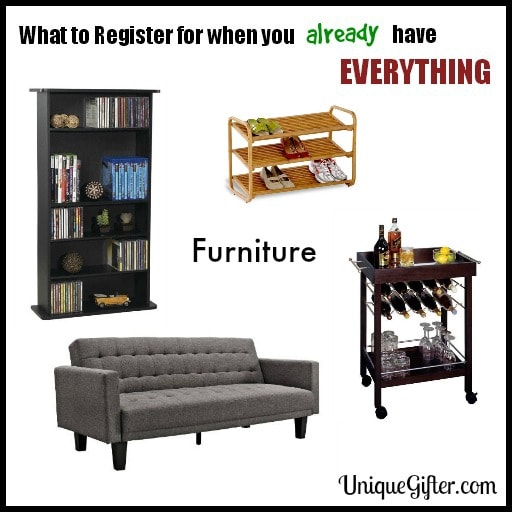 Furniture
Patio Furniture
Mattress
, Bed
and Bedroom Set
Tables – Dining Room
, End Tables
, Coffee Tables
Bar Stools
Book Cases
TV Stand
Entertainment Center
Shelving Units
– Don't forget big storage bins
to go on the shelves, or storage bins for under your bed
Closet Organizers
– premade, or the stuff to make what you need from the hardware store
Shoe Racks
Valet
Office Desk
and Chair
Wine Rack
Lamps
Fan
– what about a Dyson air blade?
Bar Cart
Tea Trolley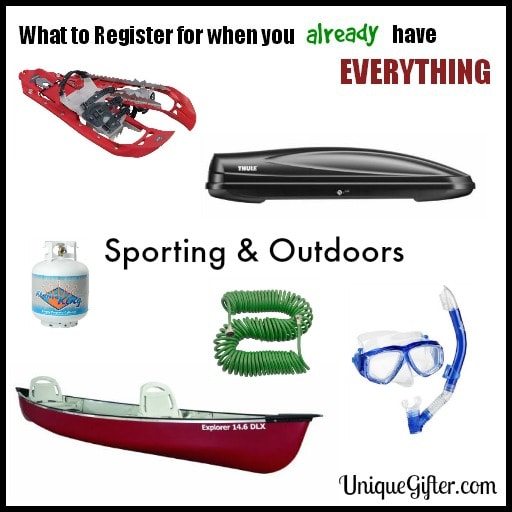 Sporting and Outdoors
Bicycles!
– Also bike trainers
, bike repair stands
, bike stands
, panniers
, bike car racks
Camping gear – tents
, stoves
, sleeping bags
, mattress pads
, water purifier
, backpacks
Snowshoes
Cross Country Skis
(or downhill
)
Ski or Bike Lift Tickets or Seasons Passes
A canoe
and paddles
(or kayaks
)
Stand-Up Paddleboard
Snorkeling Gear
– especially if you could use it on your honeymoon!
Surfboard
Golf Clubs
Green Fees (games or seasons, buckets of balls)
Gardening stuff – seeds
, tools
, soil
, fertilizer
, pots
, bulbs
, watering cans
Thule
bins or racks
Beach Umbrella
and Chairs
Propane Tank
Hammock
Basically anything at REI or MEC
Garden Hose
, Sprinkler Heads
, Hose Reels
Bird Feeder
Outdoor Fountain
Clothesline
Shrubs and such – A yard of cedar mulch, mature trees, a gazebo
, flowering bushes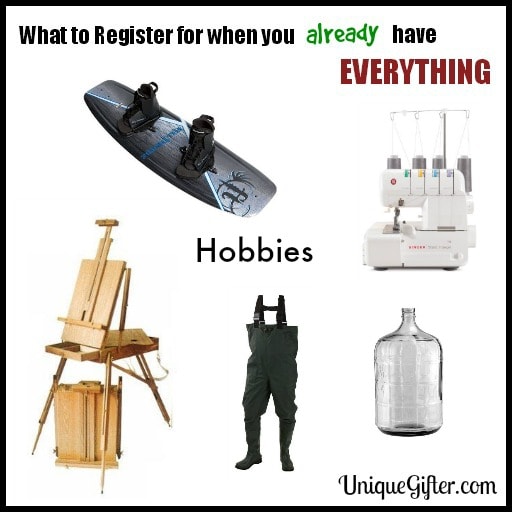 Hobbies
Sewing Machine
Serger
Scrapbooking/craft supplies – Silhouette Cameo
, Cricut
, Scrapbooks
, printing credit, Cartridges
Boating Toys
– Tubes
, Water Skis
, Kneeboard
, Wakeboard
, Surfboard
Dock Cleats
– Especially the ones that collapse flat
Brewing Equipment
Art Easel
Guitar
– and/or Accessories
Range-finder – Golf
or Hunting
Spotting Scope
Binoculars
Skeet Launcher
Note Card Set
– blank note cards for a whole heap of occasions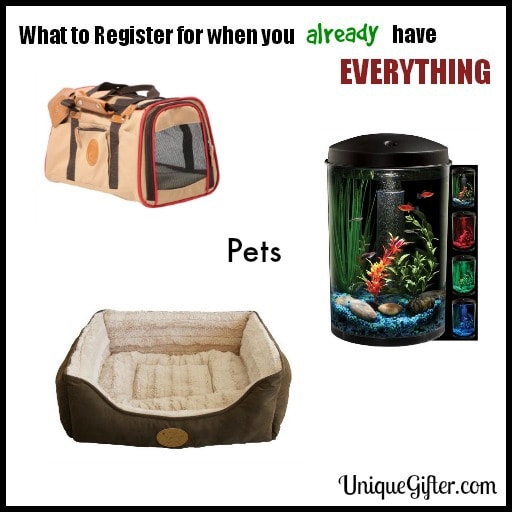 Pets
Dog Beds
and Dog Crates
Cat Carrier
Fish Tanks
General pet-related durable goods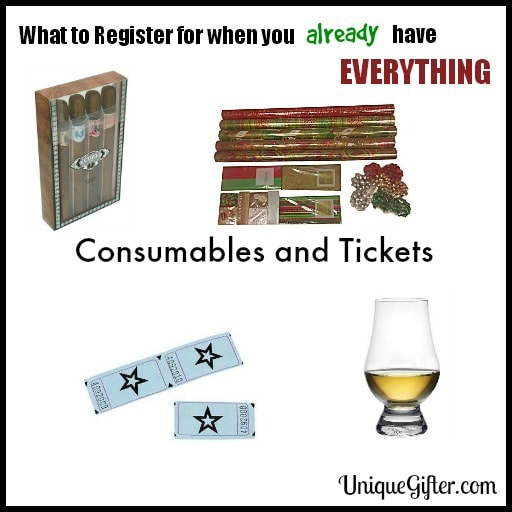 Consumables and Tickets
"_____ of the Month Clubs" – Wine, Steak, Cheese, Spice, Coffee, etc.
Start a wine cellar (and include some bubbly!)
Start a scotch collection
Start a cigar collection (and pick up a humidor)
Car wash gift certificates
Theatre tickets, attraction tickets, gym memberships – read this post for lots of ticket ideas!
Coffee, tea, k-cups, condiments, pantry restocking stuff
Gift Wrap Kit
Cleaning Supplies
– how awesome would it be to not have to buy toilet bowl cleaner for a year?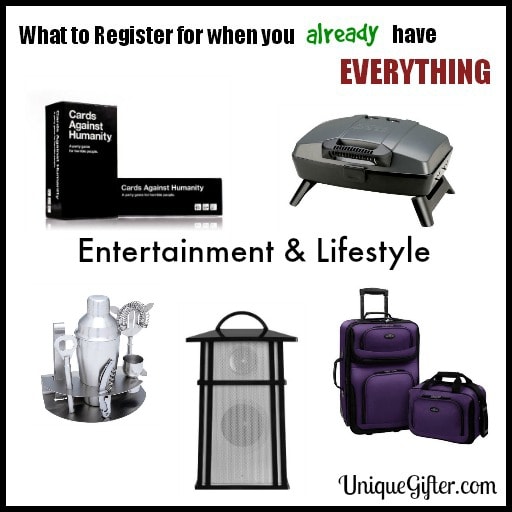 Entertainment and Lifestyle
Board Games
– do you own Cards Against Humanity
yet?
Start a book library
Gaming systems
Surround Sound System
Outdoor Speakers
, Waterproof Docking Station
Weather Station
Digital Picture Frame
Car Accessories
– chair covers, DVD players and the like
Lessons – cooking, yoga, art, sword making, pottery, jewelry making, sailing, massage, etc!
Tours of your own town
Guidebook for your honeymoon destination
Photobook gift cards – for the wedding and for your honeymoon
Photo album – if you plan to make your wedding album yourself, put on the specific one you want.
Library membership
Date night kits or suggestions
Luggage
– Messenger Bags
, Briefcases
, Laptop Bags
, Toiletry Bags
Camera(s) – DSLR
, Waterproof Camera
Kindle book library
Winery membership
State/Provincial/National park pass
Cooler
– you can get them with wheels
, or ones that plug into walls/cars to stay cold
!
Bar Set
– Ice Bucket
, Martini Set
, Beer-specific Glasses
, Decanter
, Good Corkscrew
First Aid Kits
– Car Emergency Kit
, House First Aid Kit
, Hiking First Aid Kit
, Travel
Kitchen Fire Extinguisher
Electric Toothbrushes
– nice ones are pricey!
Houseplants
Tailgating Gear
– Portable Grill
, Chairs
Collector items – are you both Star Wars fanatics? Do you have a collection that could rival the Big Bang Theory? Add to it, if you will love it. Chances are your equally-obsessed friends will jump all over these items, while your Uncle remains extremely perplexed.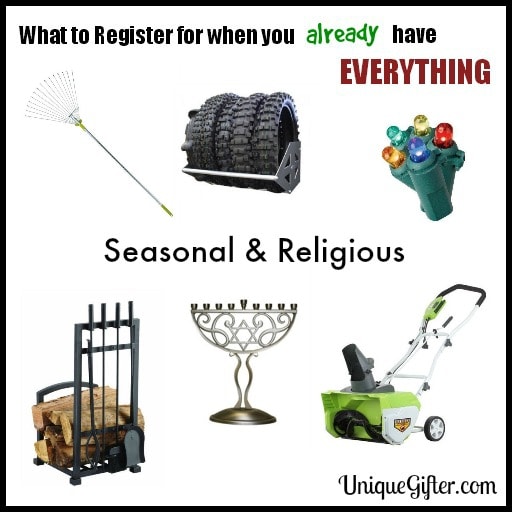 Seasonal and/or Religious
Snow Blower
Snow Shovel
Lawn Mower
Hedge Trimmer
, Leaf Blower
, Pruners
Christmas Tree
, Lights
, Decorations
, Christmas Tree Stand
, Christmas Tree Skirt
, Angel
Menorah
Seder Plate
Car Tires
, or one of those nifty car tire storage racks
for your garage!
Fireplace Tools
, Axe
(no, not the body spray!)
Burial plot – totally weird suggestion, I know, but useful.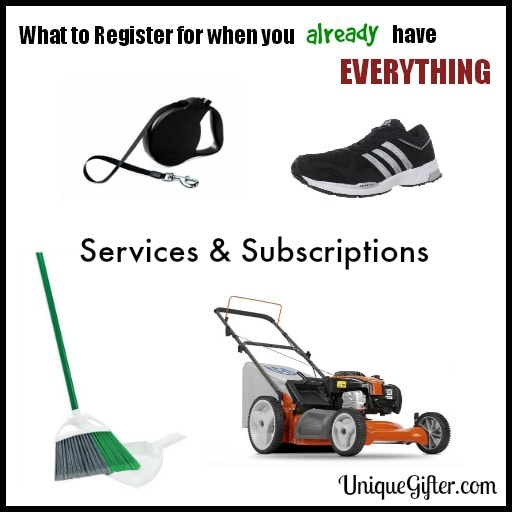 Services and Subscriptions
Lawn care
Pool care
Cleaning service
Car detailing
Snow Shoveling
Window Washing
Furnace Tune-up
Baby sitting
Will writing – you likely need a new one, now that you're getting married.
Fee-for-service Financial Adviser
Income Tax accountant
Netflix or similar subscription
Car Share membership
Bixi Bike Membership, etc.
Magazine Subscriptions
Race and event entry fees

Photographer credit – for your photo album
Whew! That was a lot of ideas – Get the printable checklist
It turns out that there are nine, yes NINE entire pages of ideas. Three columns wide, even.
We threw in some places for you to add your own, too. You can use this checklist to keep track of things that you want, how many, and when you have added it to a registry.
When Great Aunt Betty goes and buys every single piece of china, you'll be ready with your B list gifts, and can tick off when you've added them.
If you want to read more on this topic, Apartment Therapy has an article titled Creating a Wedding Registry- Tips for Couples Already Living Together and I have to give a big hat tip to the forum members at Ask MetaFilter for their insightful discussion as well.
Please, please add your suggestions into the comments! Other lovely folks on the internet will love you and send you good karma for your ideas!