Disclosure of Material Connection: Some of the links in this post may be "affiliate links." This means if you click on the link and purchase an item, I will receive an affiliate commission. Disclosure in accordance with the Federal Trade Commission's 16 CFR, Part 255. This site is a participant in the Amazon Services LLC Associates Program, an affiliate advertising program designed to provide a means for sites to earn advertising fees by advertising and linking to Amazon.
Know someone who's planning an amazing getaway in the desert state? These adrenaline junkie experience gifts in Arizona are the perfect choice to help make their trip amazing.
Adrenaline Junkie Experience Gifts in Arizona
If you live in Arizona, it's even better – all these wonderful experience gift ideas are right in your backyard. From visiting the Grand Canyon to hot air balloon rides, there's something for every thrillseeker on this list.
Related: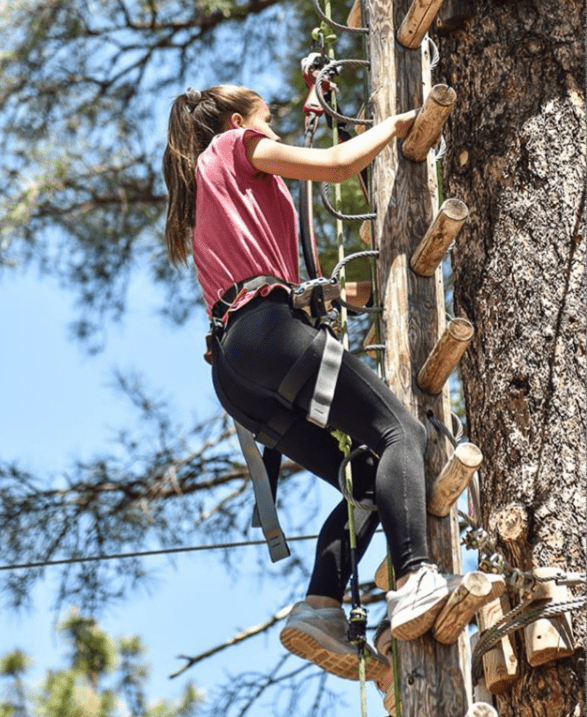 Perfect for an active day out! Not only do they have adventure courses for older kids and adults, but you can also check out a zipline course. It's a lot more extreme than you'd expect!
Need to know: Your admission covers a complete circuit through the course, but you can exit at any time. There are separate courses for kids and adults, so that the whole family can have fun.
Where it is: 2 hours south of Phoenix in Flagstaff, Arizona, there's plenty of places to stay nearby too.
The adrenaline experience: The adventure course starts with a 30-minute training session before you start the five progressively harder sections of the circuit. As for zip lines… They have more than 30 of them.
Click for more details: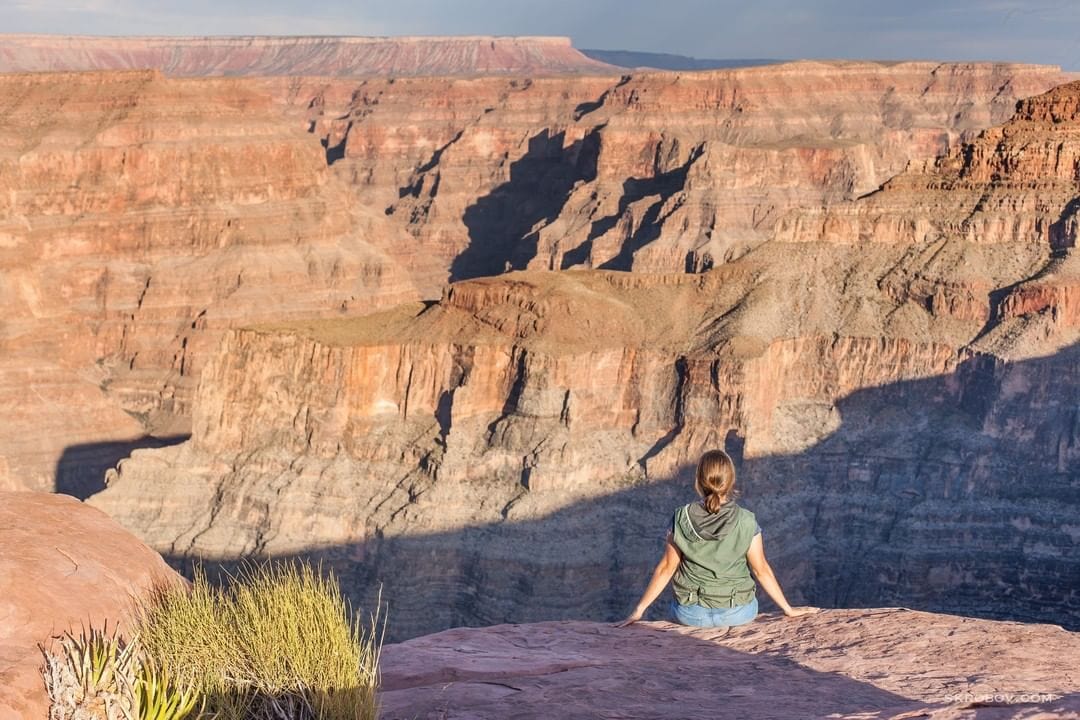 What adventure junkie experience gifts in Arizona list would be complete without a trip to the Grand Canyon. On its own, the Grand Canyon is pretty extreme but this skywalk ups the ante.
Need to know: The skywalk does have paid admission making this a perfect experience gift idea for someone already traveling to the Grand Canyon. There's also more to see at Eagle Point, so it's definitely worth the trip.
Where it is: At the West Rim of the Grand Canyon which is located about 125 miles East of Los Vegas.
The adrenaline experience: One of the best ways for thrillseekers to experience the Grand Canyon on a budget. The skywalk takes them out over the canyon for breathtaking views. What's more, the floor of the skywalk is made of glass so you'll be looking down at a drop below.
Click for more details: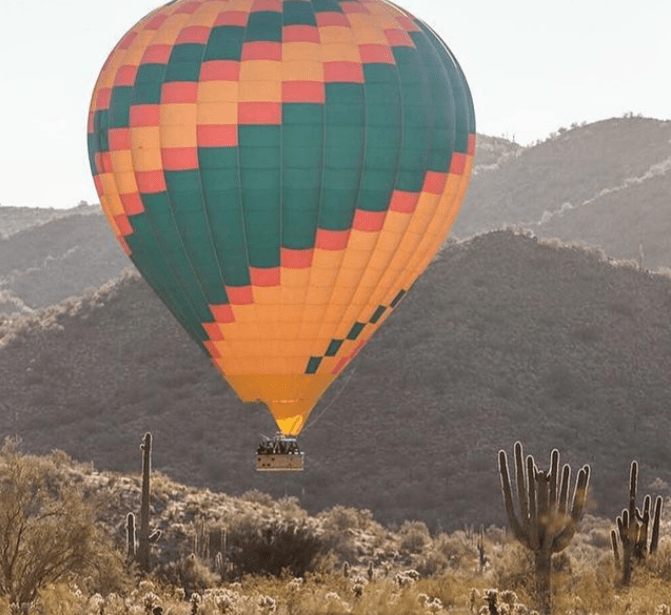 One more thing checked off the bucket list. Give a hot air balloon ride as a gift or take your family for a special surprise.
Need to know: You can book your hot air balloon ride for sunrise or sunset and private rides are also available. It would be a perfect anniversary or wedding gift. In fact, they even offer hot air balloon weddings!
Where it is: Really convenient located on the outskirts of Phoenix, Arizona.
The adrenaline experience: If your gift recipient has always wanted to do a hot air balloon ride, this is one way to do it. They'll take in the scenery of Deer Valley and the Sonoran Desert. Hot air balloons may not seem so adrenaline filled but when you consider how they fly, the fact that you're just standing a basket under a balloon, and how high up you'll be it all adds up to a memorable, once-in-a-lifetime thrilling experience.
Click for more details: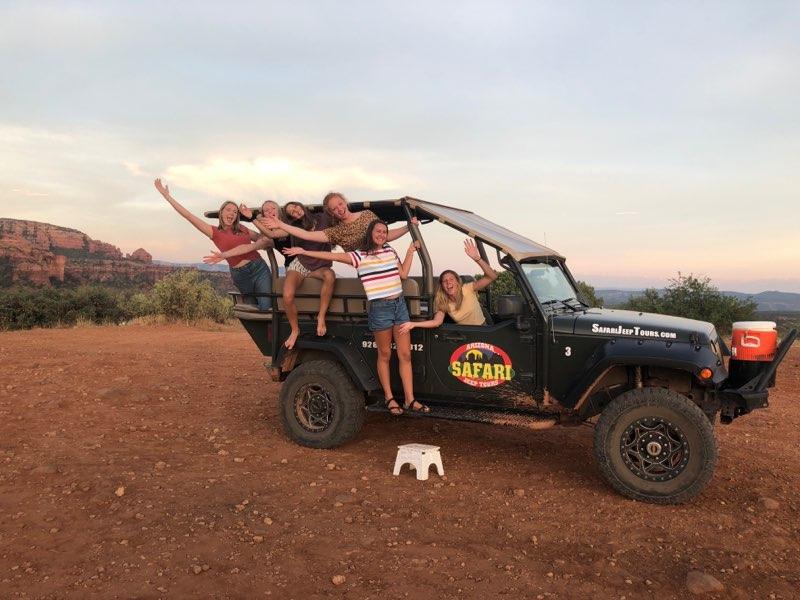 The perfect way to take in the famous Arizona landscape. This company offers tonnes of adrenaline fuelled Jeep tours to choose from and makes a perfect gift idea for adults and families.
Need to know: Each tour offers something unique so there's definitely something for everyone here. They operate year-round and 7 days a week but you do have to book ahead.
Where it is: Sedona, Arizona.
The adrenaline experience: If a Jeep tour in Sedona isn't enough for them you can always book a Jeep and helicopter tour combo or one of their adrenaline fuelled Grand Canyon tours.
Click for more details: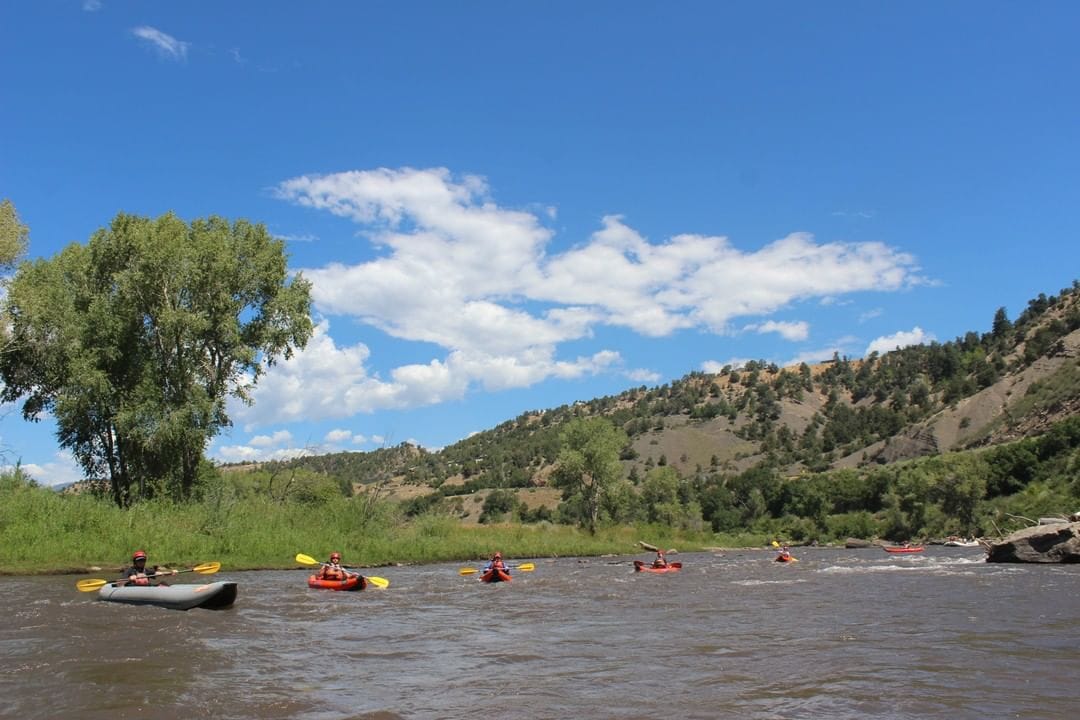 Umm, what? Yep, you can go whitewater rafting in Arizona. It's not all desert. Arizona's Salt River has some amazing rapids and sights to see.
Need to know: Where else does your whitewater rafting trip include views of desert flowers and granite canyon walls? The Salt River has low and high water rapids for a variety of skill levels.
Where it is: Not far from Phoenix, which is convenient for day trips or fly-ins.
The adrenaline experience: The earliest river season in the U.S. with up to level IV rapids. Plus a visit a 2,000 ft deep canyon is known as Arizona's "other Grand Canyon." Excursions can be day trips or several days of extreme wilderness adventures.
Click for more details:
If they want to craft their own adrenaline junkie adventure, this is the perfect gift idea: expensive toys to explore the Arizona trails and parks.
Need to know: You can rent ATVs, UTVs, or dirt bikes for half or a full day. Or, if they're not used to driving these types of vehicles, ATV tours are also available. You don't even need a trailer – the rentals are street legal so you can drive them to local trails just 7 miles away. They also have jet skis if you're heading to the nearby lakes – they're only 30 minutes away.
Where it is: Located in the town of Cave Creek, which is about 15 minutes north of Phoenix and Scottsdale.
The adrenaline experience: Speed demons are going to love being in control of their very own ATV, UTV, or dirt bike as they take on the Arizona trails. The Tonto National Forest has some fantastic off-roading just a few miles from this rental shop, or you can rent a jet ski and bring them over to Lake Bartlett or Lake Pleasant only 30 minutes away.
Click for more details:
Flying a plane is so last year for the adrenaline junkie on your gift list. This extreme experience gift might just become their new "best day ever"! Your gift recipient will not only get to fly a real fighter jet, but they will also get to pretend they're in air combat.
Need to know: They offer several courses and packages to learn air combat and maneuvering skills. For a gift idea, you can buy them gift certificates, gift cards, or themed merch. They also have pricing for couples if you want a unique wedding or anniversary gift idea.
Where it is: The facility is based in Mesa, Arizona, just east of Phoenix.
The adrenaline experience: Where to start? These "flight of your life" experiences won't be soon forgotten. Depending on which package you select they'll be taking control of a real fighter jet and completing advanced aerobatics or fighter jet combat maneuvers.
Click for more details:
What adrenaline junkie experience gifts in Arizona are on your wishlist? Do you think any of these experiences can be more terrifying than encountering a wild tarantula on your Arizona vacation?
Find More Experience Gifts Near Me