Disclosure of Material Connection: Some of the links in this post may be "affiliate links." This means if you click on the link and purchase an item, I will receive an affiliate commission. Disclosure in accordance with the Federal Trade Commission's 16 CFR, Part 255. This site is a participant in the Amazon Services LLC Associates Program, an affiliate advertising program designed to provide a means for sites to earn advertising fees by advertising and linking to Amazon.
Thrillseekers won't get bored in Colorado, that's for sure. With plentiful skiing to exploring the exciting, natural terrain you won't fall short choosing adrenaline junkie experience gifts in Colorado.
Adrenaline Junkie Experience Gifts in Colorado
Add these gift ideas to your next Colorado vacation itinerary. There are definitely some unique gifts here that, thanks to the majestic Rocky Mountains, you just can't find anywhere else. Here are just a few thrilling gifts Colorado has to offer.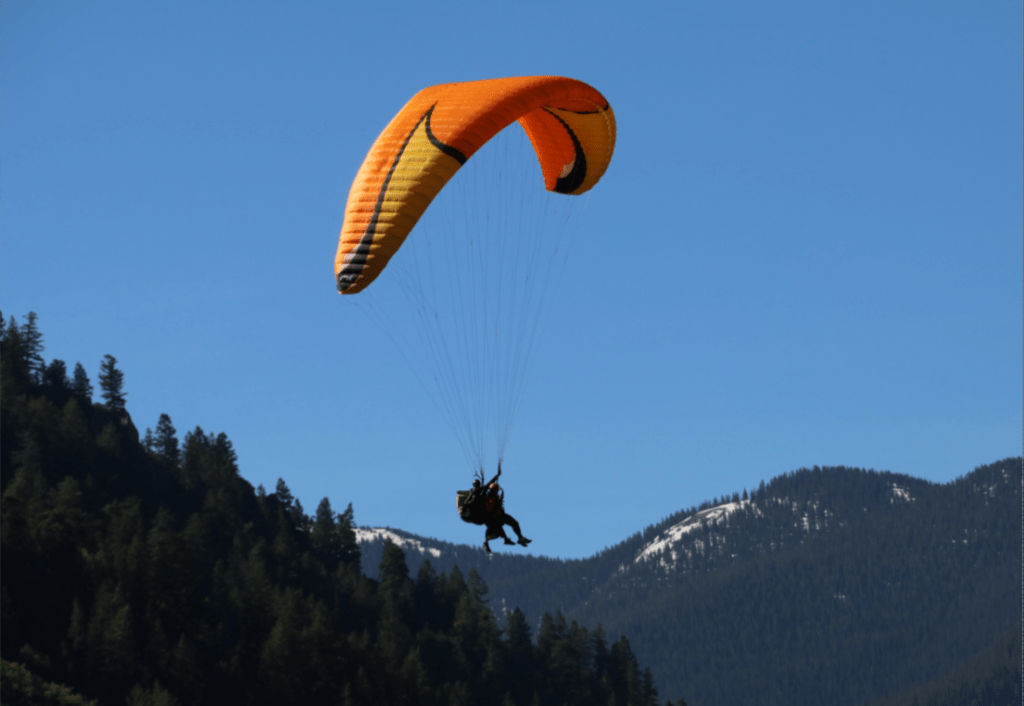 Paragliding is an amazing experience where you run down a hillside and jump into the air, slowly floating down. Since this adventure takes place in the mountains you'll still get some great air all while taking in some amazing mountain views.
Need to know: Much like skydiving, you paraglide with someone who knows what they're doing. Unlike skydiving, though, you don't have a freefall so you can glide down the mountainside enjoying the scenery. They offer trips in the summer, fall, and winter.
Where it is: Aspen, Colorado is a small ski resort community. You're looking at a 3 and a half-hour drive if you're coming from Denver.
The adrenaline experience: You might not "jump off" a mountain but you will be gliding down one! Altitudes up to 18,000 feet are possible using air currents. It's not just a gentle float down after all.
Click for more details: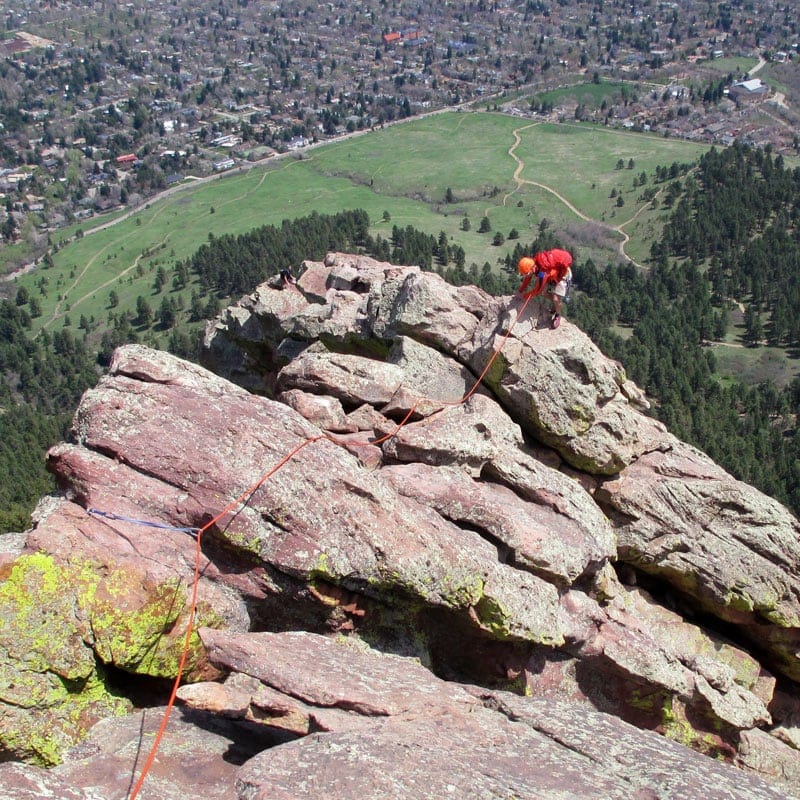 You know how people talk about gifts that keep on giving? This is one of them. This mountain school has all kinds of lessons about mountaineering, rock climbing, backcountry skiing, and even avalanche training.
Need to know: There are lessons for all skill levels so even experienced adventure junkies can learn something new. Or, if they're ready to climb, gift a guided mountain climbing trip instead.
Where it is: They have offices in Boulder and Estates Park, Colorado but offer packages on several different mountains.
The adrenaline experience: There's so much here! You can buy them mountain climbing lessons so they take on climbs later or buy the experienced mountaineer some guided climbs. Either way, they'll be on their way to a thrilling experience.
Click for more details:

The skiing in the Rocky Mountains is some of the best in the world, but can also be quite advanced. There's unique ski runs in the area that makes fantastic adrenaline junkie experience gifts in Colorado.
Need to know: The Crested Butte ski resort would make a great getaway for you and a thrillseeker, or a couple.
Where it is: Crested Butte is one of the last little Colorado ski towns. You can get there in under 4 hours from Denver or Colorado Springs.
The adrenaline experience: Remember those ski runs I mentioned? Crested Butte was given a new classification beyond double black diamond to describe them. "Extreme terrain" courses which are described as "cliffs with a minimum 20-foot rise over a 15-foot run and slopes with a minimum 50' average pitch over a 100' run."
Click for more details: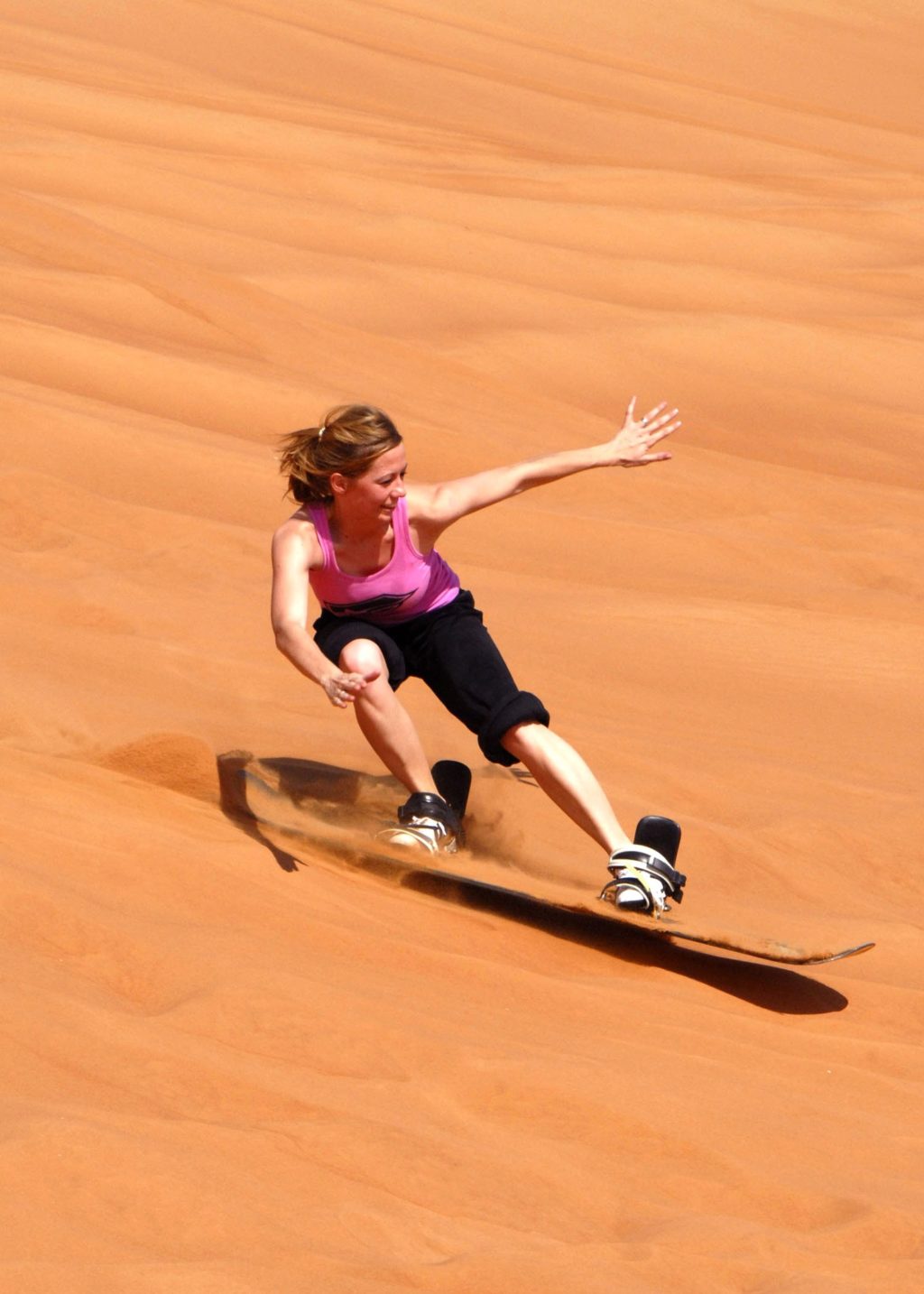 If you're looking for a break from all those mountain sports or are planning a summer Colorado trip this might be just the ticket. Yep, you can actually go sandboarding in Colorado.
Need to know: You can slide down the hill on specially made sandboards or sand sleds. You can give them a gift certificate to rent some gear for this memorable experience.
Where it is: You can rent sandboards and sleds from nearby rentals shops but the actual sport happens at the Great Sand Dunes National Park and Preserve. It's 4 hours south of Denver or just under 3 from Colorado Springs.
The adrenaline experience: If you're an experienced boarder then this is truly the ultimate addition to your memory book. Like snowboarding, you can catch some air on the dunes and get some recent runs in.
Click for more details: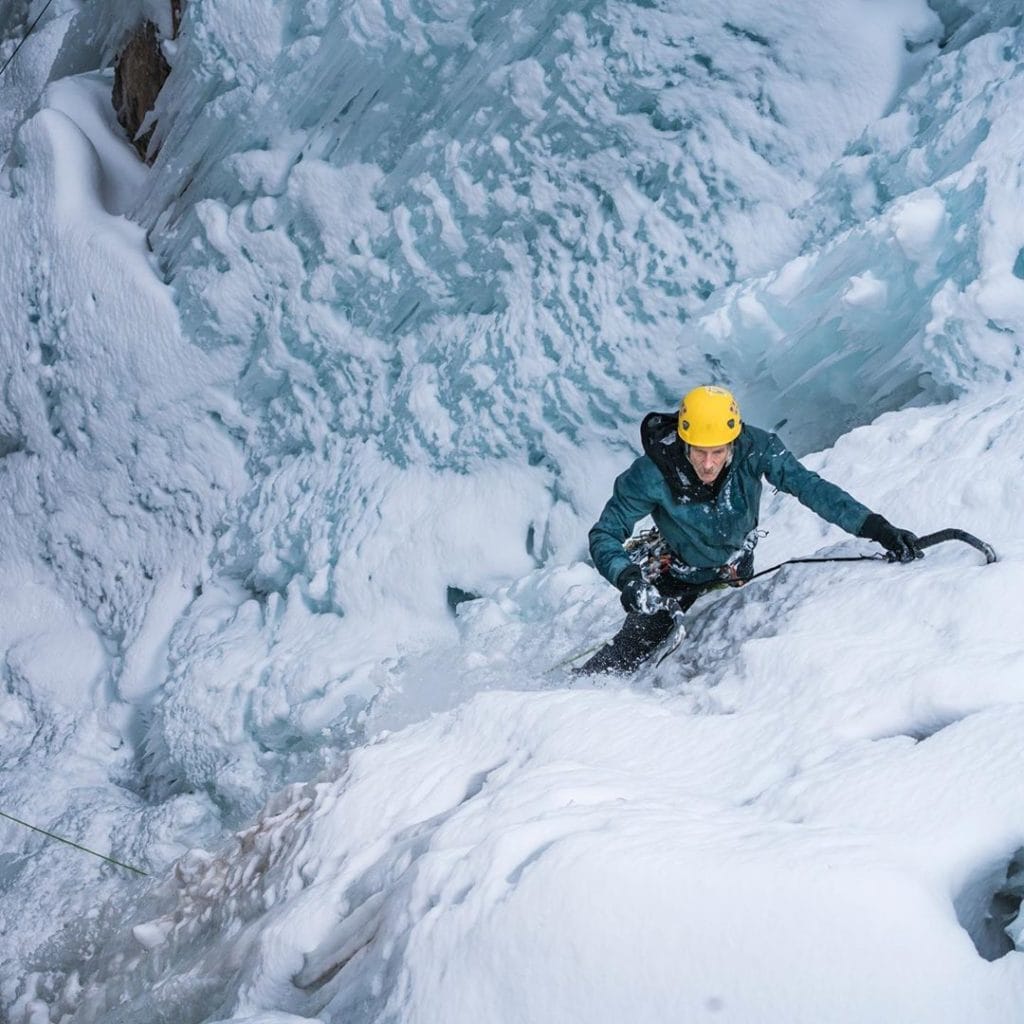 Not everything has to be naturally occurring to be awesome. This man-made ice climbing park is made by transforming a natural gorge into an icy paradise. It's created by running overflow water and using sprinklers to coat the walls in ice.
Need to know: There are over 100 ice and mixed climbs in the area, but it's only open over the winter months. A membership makes a great gift idea – you can even buy one of the upgraded ones so they'll get some swag too. It's important to note: you have to bring your own equipment to the ice park so make sure they have one or gift rental for them too.
Where it is: Ouray, Colorado. It's quite the drive (over 5 hours) from Denver or Colorado Springs but you can always fly there too.
The adrenaline experience: It's rock climbing taken to a whole new level. There's a variety of terrain to choose from so new or experienced climbers will have fun scaling the ice walls.
Click for more details: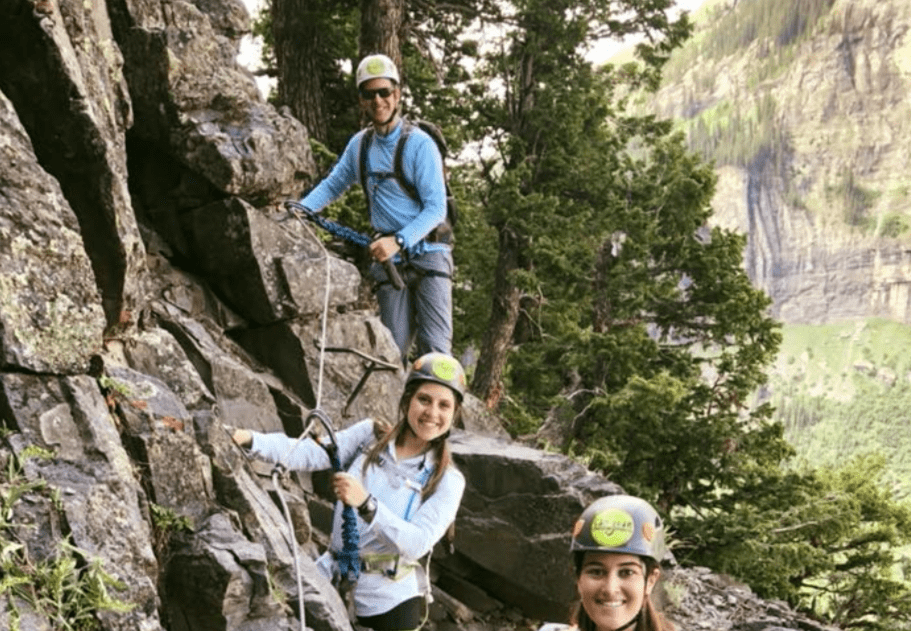 There's no shortage of hiking in Colorado for newbies and thrillseekers alike, so it's hard to choose just one location to gift an adrenaline junkie. But Telluride seems to take the case for the most exciting, and dangerous, hiking opportunity.
Need to know: You don't have to hire a guide but a tour is great for people who are newer to hiking or unfamiliar with the area. Telluride Adventures offers private tours so you can travel this unique hike as a group. They also have a professional photographer to document the whole experience.
Where it is: Telluride Canyon which is near the picturesque town of Telluride. About 6 hours from Dever, this town is served by the Montrose Regional Airport if you want to fly in.
The adrenaline experience: This is no ordinary hike. There are high drops with very narrow pathways and at one point you'll be shimmying along the side of a cliff. Talk about extreme hiking.
Click for more details:
Honestly, with so much to explore adrenaline junkie experience gifts in Colorado is pretty easy, but if you're still stumped, consider a weekend at a ski chalet. No matter the season there's an adventure waiting in the Rocky Mountains.
Find More Experience Gifts Near Me