Disclosure of Material Connection: Some of the links in this post may be "affiliate links." This means if you click on the link and purchase an item, I will receive an affiliate commission. Disclosure in accordance with the Federal Trade Commission's 16 CFR, Part 255. This site is a participant in the Amazon Services LLC Associates Program, an affiliate advertising program designed to provide a means for sites to earn advertising fees by advertising and linking to Amazon.
Pennsylvania isn't just home to Milton Hershey's utopian chocolate city; it has a lot more going for it when it comes to adventure. These adrenaline junkie experience gifts in Pennsylvania are perfect for anyone on your gift list who needs more thrill in their lives.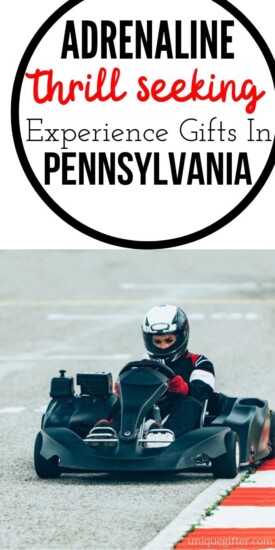 Adrenaline Junkie Experience Gifts in Pennsylvania
Experience gifts are great alternatives to stuff because it's not just a gift; it's a memory that's going to last them a lifetime. We've picked the most exciting experience gifts in Pennsylvania that you can give to travelers or locals in places like Philadelphia, Pittsburgh, or Harrisburg.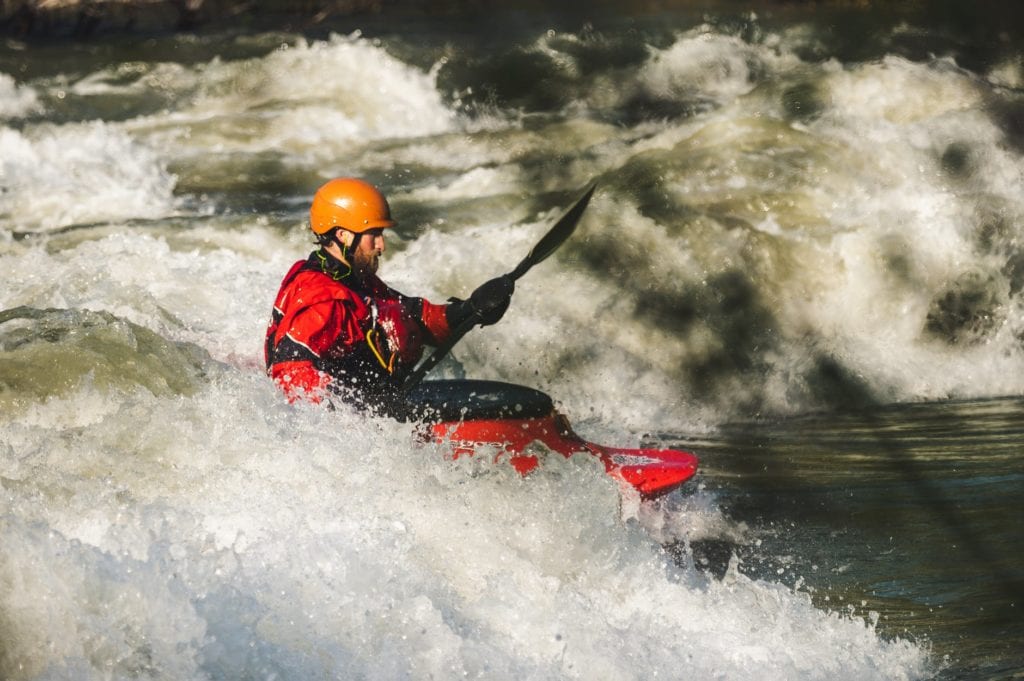 Whitewater rafting is excellent family fun to be had in the Pennsylvania countryside. There are rapids for all skill levels, so even complete beginners will love this experience gift idea. Rafting in this area is some of the best in North America!
Need to know: Kids ages 5 and up can go whitewater rafting at the easier rapids, but those aged 12 and over can take on the bigger thrills. They offer guided trips or solo rafting rentals.
Where it is: Ohiopyle Pennsylvania, about 70 miles from Pittsburgh.
The adrenaline experience: The Upper Yough is the place to be for thrillseekers. They even offer a guided class V rapid adventure, which is the strongest level of rapids out there.
Click for more details: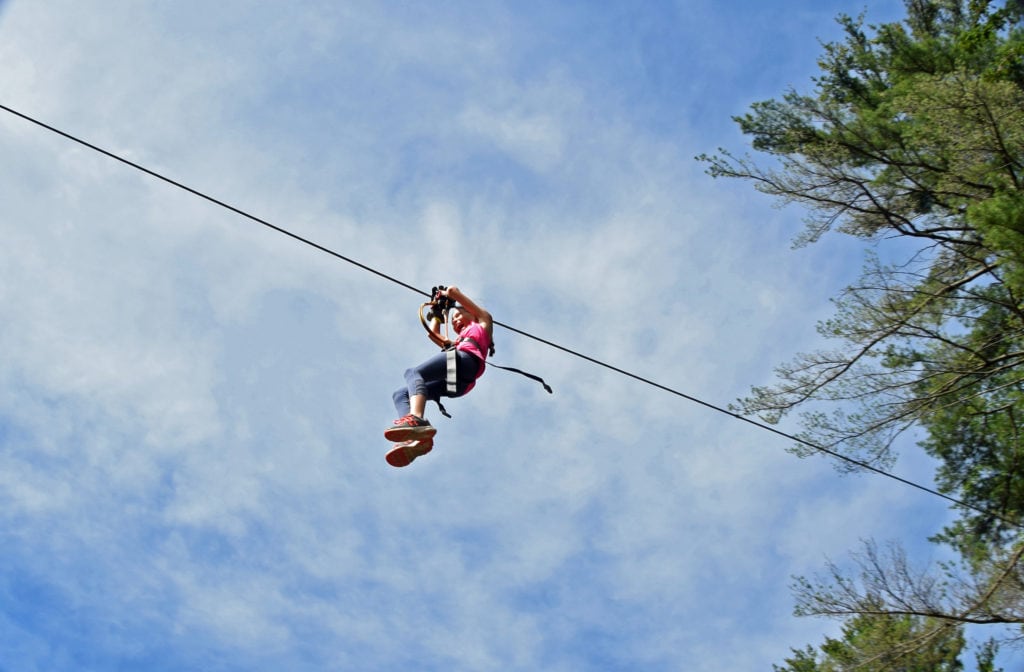 Sure, zoos are fun, but Pennsylvania has an extreme way to experience one. This unique zipline takes you over the exhibits for an extraordinary way to see the zoo. There's also some tree-top climbing and adventuring in this aerial fun park.
Need to know: They have a variety of quick zips and adventures for all ages, so make sure to check before booking. If they have a zoo membership, the zip line rates are discounted, making this an excellent gift for a family to bundle with a membership.
Where it is: Norristown, Pennsylvania, just 45 minutes from Philadelphia.
The adrenaline experience: They have several ziplines and a free fall for them to experience. Everything is suspended 50 feet over animal exhibits, and some of the zip lines are 150 feet long.
Click for more details: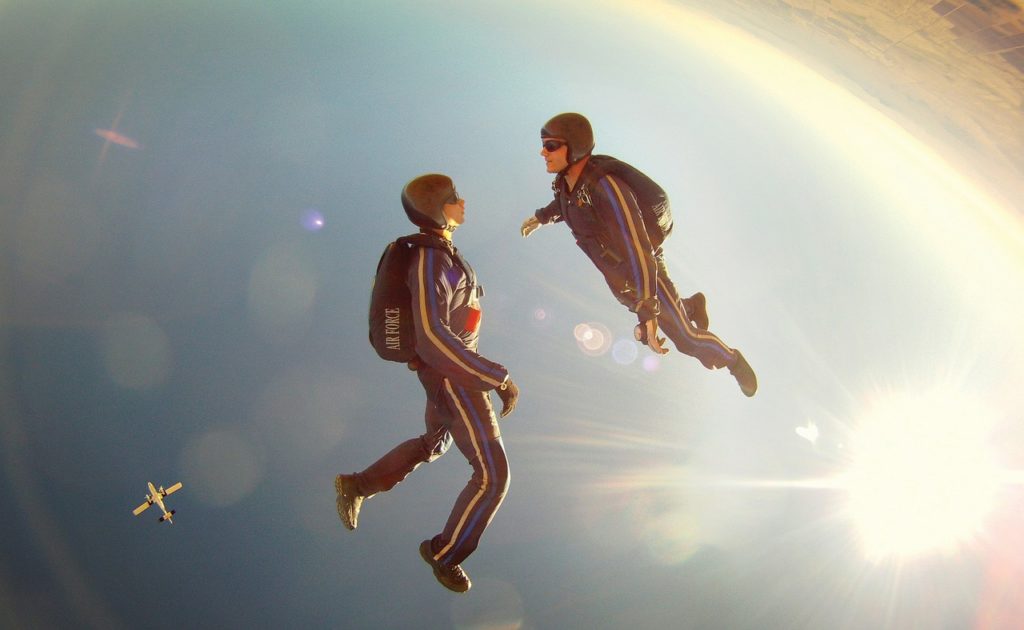 A tandem skydive is perfect for thrillseekers who want to take jumping out of an airplane off their bucket list. For local thrillseekers, there's also training available so they can learn to jump on their own. Don't forget to buy the video package so they can share this unforgettable moment with family and friends!
Need to know: With a tandem skydive, everything, including equipment, is taken care of, making this a great gift idea. They also offer gift certificates so you can let the thrillseeker decide on a tandem jump or lessons.
Where it is: Stroudsburg, Pennsylvania, about 100 miles from Philadelphia.
The adrenaline experience: With a tandem jump, they'll be leaping, with the help of an instructor, 10,000 or 13,500 feet from a plane. After 30-50 seconds of freefall, the instructor pulls the chute while they float their own, taking in the fantastic Pennsylvania views.
Click for more details: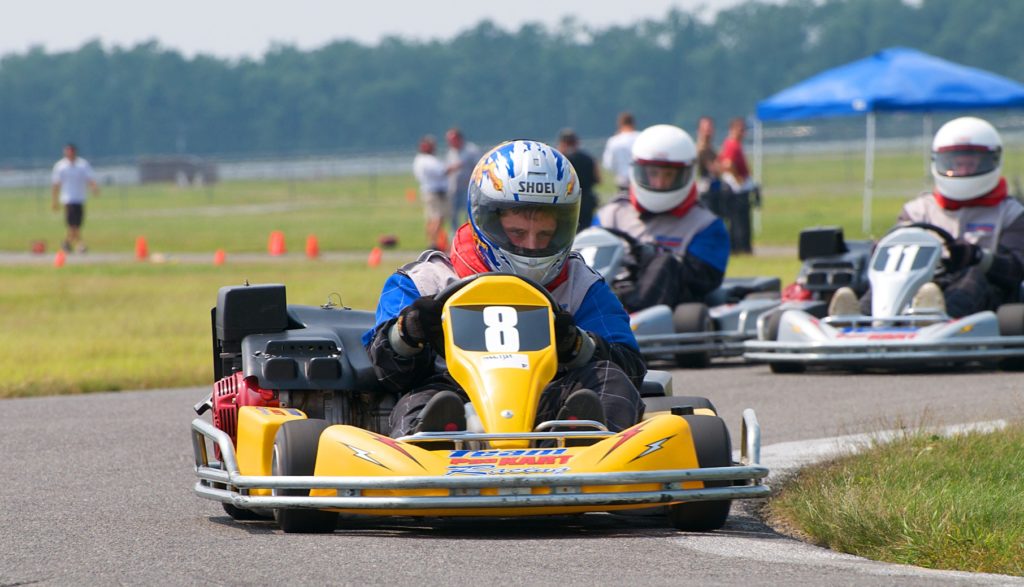 Whether it's driving a stock car or just a ride along this track has all the adrenaline experience has plenty of excitement on the track. They even have experiences where you can bring your own car, perfect for seeing how fast a sports car can go!
Need to know: The driving experiences include classroom lessons followed by actually getting to drive a racecar. Family and friends are allowed to watch from the sidelines. They have gift options available for most of their experiences or just monetary amounts.
Where it is: Blakeslee, Pennsylvania, just 2 hours from Philadelphia.
The adrenaline experience: Where else can you drive at speeds of 160 MPH? You can buy up to 80 miles worth of driving, which will be more than enough to make any adrenaline junkie satisfied.
Click for more details: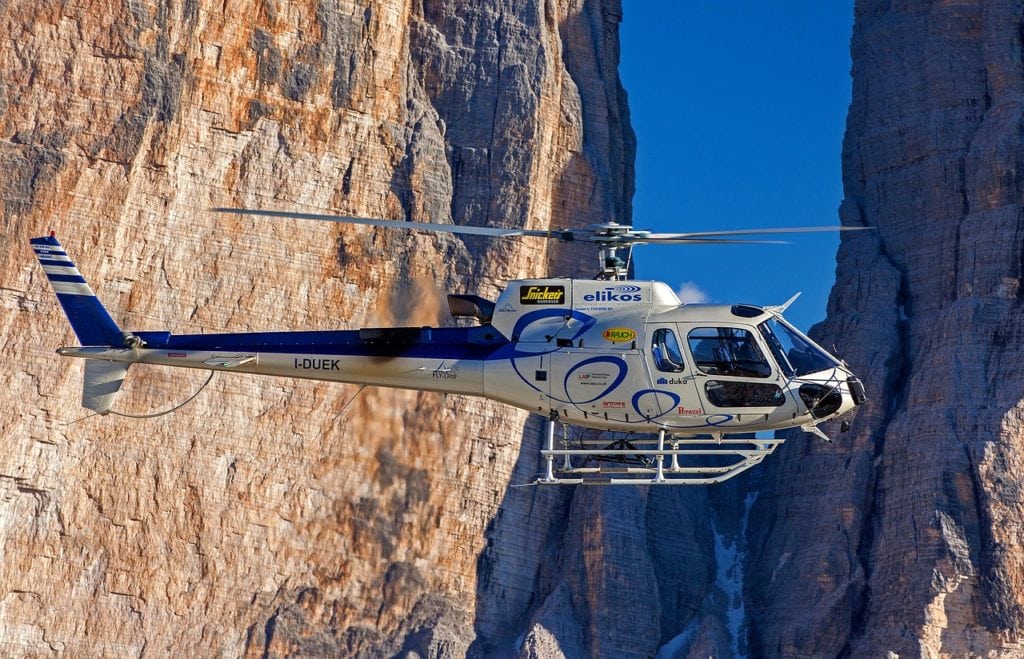 Bet you've never seen Lancaster or Philadelphia like this before! Helicopter tours are an unforgettable way to take in some of the local scenery while your heart pumps with excitement. A great gift idea for couples or tourists.
Need to know: There are several different helicopter tours to choose from, and they can accommodate 2-3 passengers. They do have gift cards for specific tours, too, which makes this a great gift idea.
Where it is: They have tours over Lancaster and Philadelphia, Pennsylvania. You can also charter flights.
The adrenaline experience: If riding along isn't enough, they also offer flight school. Book an introductory "discovery" flight for them to sink their teeth into actually piloting a helicopter or small plane. From there, they can take lessons and actually get their pilot's license.
Click for more details:
Indoor skydiving makes perfect adrenaline experience gifts in Pennsylvania because it's open to a variety of ages and isn't affected by the weather. So, if you're looking for something that can be experienced in the winter months, this is one of the best options out there.
Need to know: Anyone ages 3 and up can try this experience out, so it's a great gift for families or get-togethers. Gift vouchers let them book a time whenever they want. For those who really want to get into it, they also offer lessons to improve your technique.
Where it is: King of Prussia, Pennsylvania, less than an hour from Philadelphia.
The adrenaline experience: It's the experience of skydiving but indoors! They'll be in a wind tunnel that lifts them up in the air, giving the sensation of the accelerated freefall. No special training or skills required and you don't have to worry about the weather forecast.
Click for more details:
Hopefully, these adrenaline junkie experience gifts in Pennsylvania cross all the thrillseekers in your life off your shopping list. Or you can always use them as inspiration to try something new for yourself!
Find More Experience Gifts Near Me