Disclosure of Material Connection: Some of the links in this post may be "affiliate links." This means if you click on the link and purchase an item, I will receive an affiliate commission. Disclosure in accordance with the Federal Trade Commission's 16 CFR, Part 255. This site is a participant in the Amazon Services LLC Associates Program, an affiliate advertising program designed to provide a means for sites to earn advertising fees by advertising and linking to Amazon.
Georgia is one of those bucket list states. It's full of rich history and is the 8th most populous state, meaning plenty of people to give these adrenaline junkie experience gifts in Georgia to. Or maybe you know someone who's planning an adventurous trip to Atlanta? Either way, there's something here for every thrillseeker on this list.
Adrenaline Junkie Experience Gifts in Georgia
Whether it's an aquarium visit in Atlanta, tackling the world's best zip line park in Whitesburg or skydiving in Statesboro, you won't be bored in the state of Georgia. Here are just a few exciting experience gift ideas.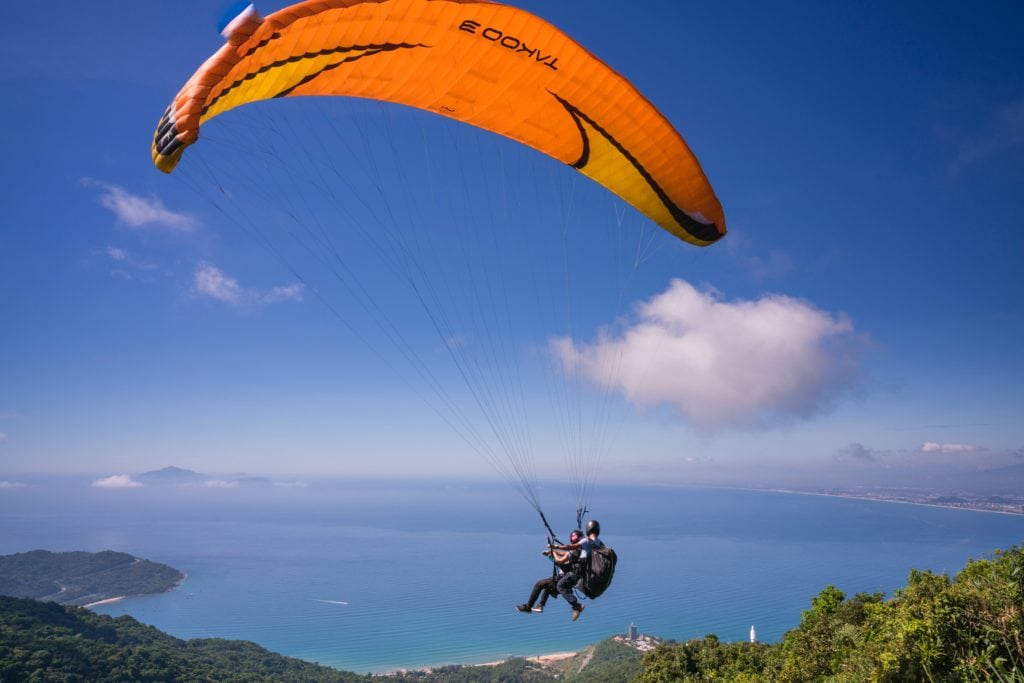 Soar through the air solo or on a tandem flight at this hang gliding and paragliding flight school. Since it's a school, you can either gift a flight or change their lives forever by buying lessons.
Need to know: You can only book tandem flights for hang gliding, not paragliding. They offer a flat rate for learning to fly, including unlimited training hill flights until you're solo, so buying lessons can be a really great, life-changing gift idea.
Where it is: Rising Fawn, Georgia 145 miles from Atlanta.
The adrenaline experience: Regardless if you buy a tandem flight or lessons, they'll eventually be flying between 1,500 and 3,000 feet in a distance up to 1,700 feet above the ridge. Running and jumping off a cliff only to glide over the ground is a pretty thrilling experience.
Click for more details: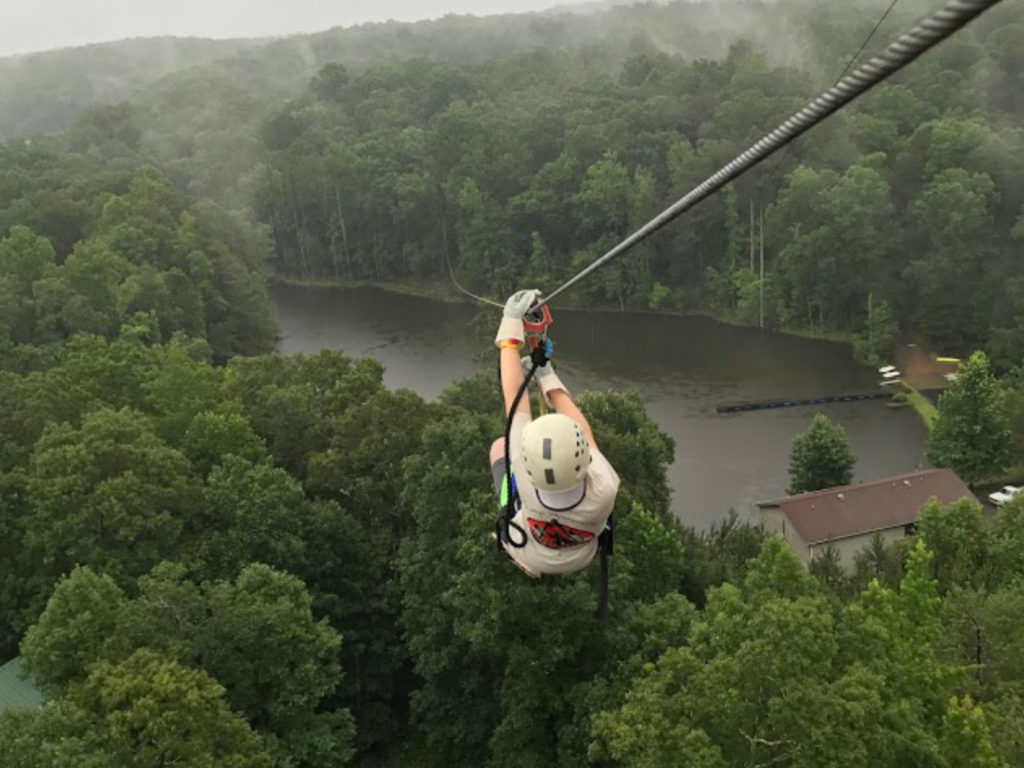 There are so many opportunities to explore zip lines out there, so what makes this adventure park so special? It's the Guinness Book of World Records holder for the best and biggest zip line adventure park in the world.
Need to know: Don't go expecting you can do everything in one day. It would take 12 hours to complete the entire course! They do have lodging available, though, so you can make this an adventure weekend getaway gift too. Or just purchase a gift certificate and they can create their own fun.
Where it is: Less than an hour away from Atlanta in Whitesburg, Georgia.
The adrenaline experience: 135 zip lines, including the 3,000 foot long "Flight of the Falcon." If you only want to do the big zips, you can purchase tours by level, including an extreme tour. They also have an extreme aerial course and a free fall.
Click for more details: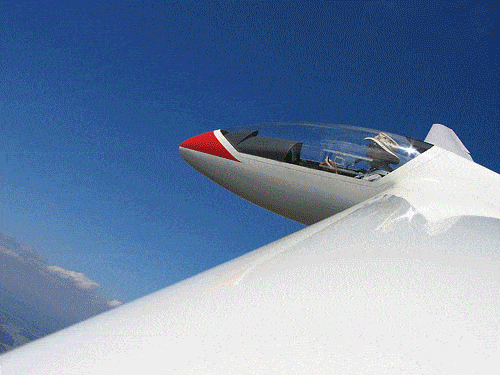 Glider rides are a different experience than other aircraft. It's a blend of flying a plane but without an engine for a genuinely thrilling experience. You'll also get a chance to take in some amazing views!
Need to know: If you want you can just go for a ride in the glider with an FAA certified pilot. They also have instruction programs so they can actually learn how to fly a glider on their own and eventually become licensed. They welcome spectators too so you can always spend the day watching the gliders if flying isn't your thing.
Where it is: Butler, Georgia which is about two hours south of Atlanta.
The adrenaline experience: It's not just a lazy float down out of the sky. A glider ride starts out at 2,000 feet. Once in the air, gliders can actually climb using air currents for thrilling air experience.
Click for more details: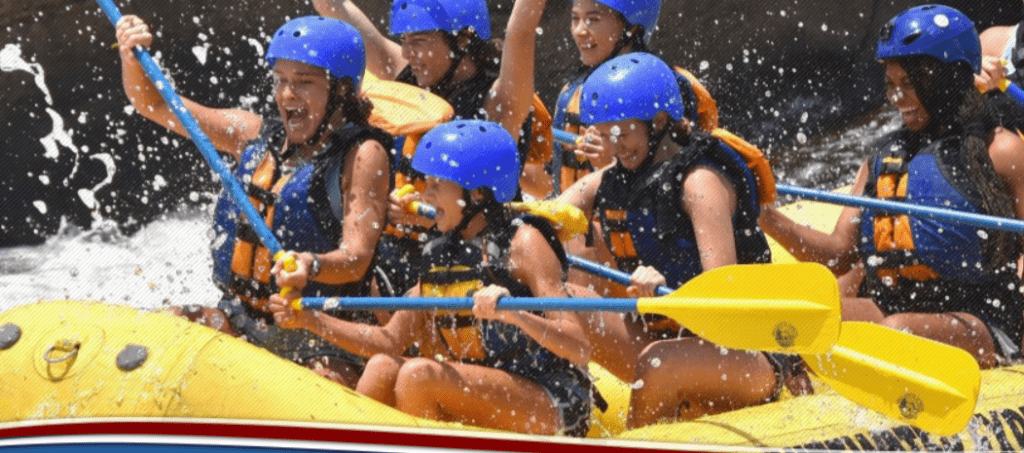 There's rafting at several different Georgia rivers so thrillseekers of any skill level can try out this exciting sport. White water rafting just might be one of the most fun adrenaline junkie experience gifts in Georgia that you can find.
Need to know: They offer rafting (including rentals) at the Chattahoochee River location in Georgia. The Chattahoochee River is the longest urban whitewater rafting in the world.
Where it is: You can go white water rafting in Georgia on the Chattahoochee which is located in Columbus. Coming from Atlanta, it's less than two hours, perfect for an overnight or day trip.
The adrenaline experience: This man-made adventure course consists of rapids ranging in levels II to V depending on when you visit. Daytime rafters get a gentler ride, but it gets "cranked up" in the afternoon to experience level IV and V rapids.
Click for more details: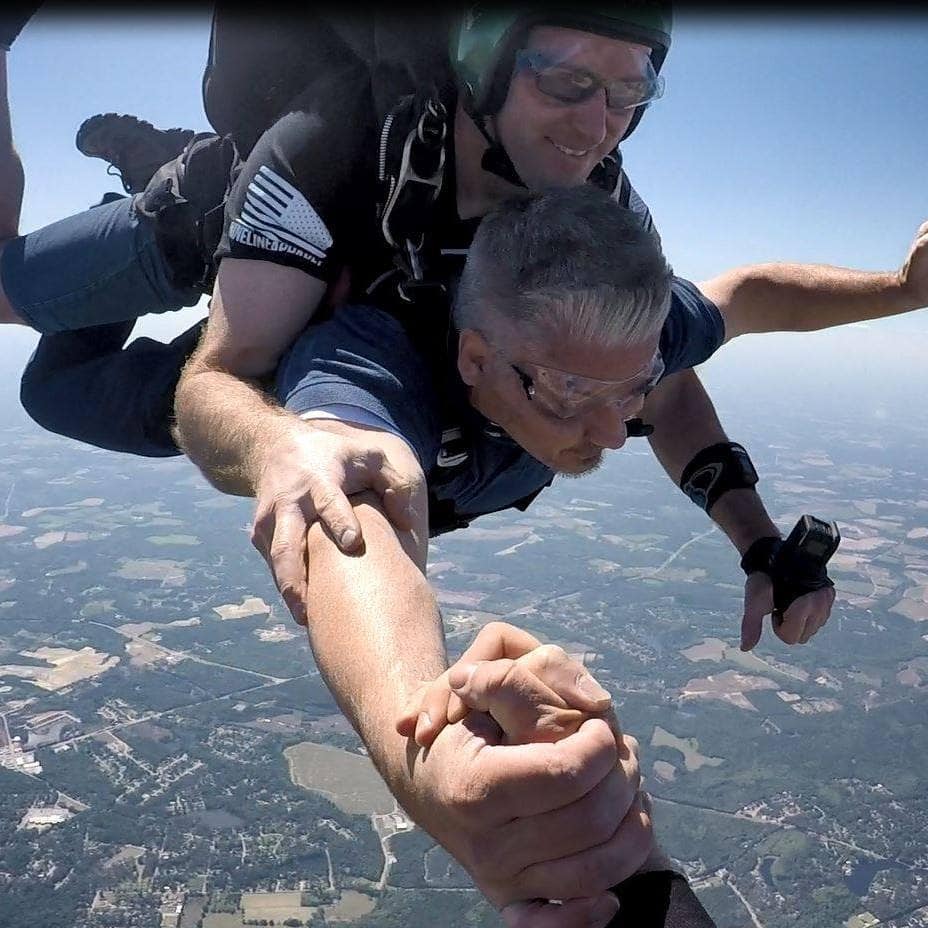 Who knew falling out of an airplane could be so exhilarating? Even total newbies can get a once in a lifetime chance to skydive with tandem dive options.
Need to know: You can buy gift certificates for both tandem skydiving and skydiving lessons, so it's a fantastic, unique gift for adrenaline junkies. They also offer some pretty cool engagement packages if you're looking for that sort of thing.
Where it is: They have locations in Macon, Statesboro (near Savannah), and Augusta Georgia.
The adrenaline experience: Free falling 120 mph out of an airplane is quite the rush. Whether it's safely with a qualified skydiver, or they build up to solo jumps, the thrill of skydiving is terrific.
Click for more details: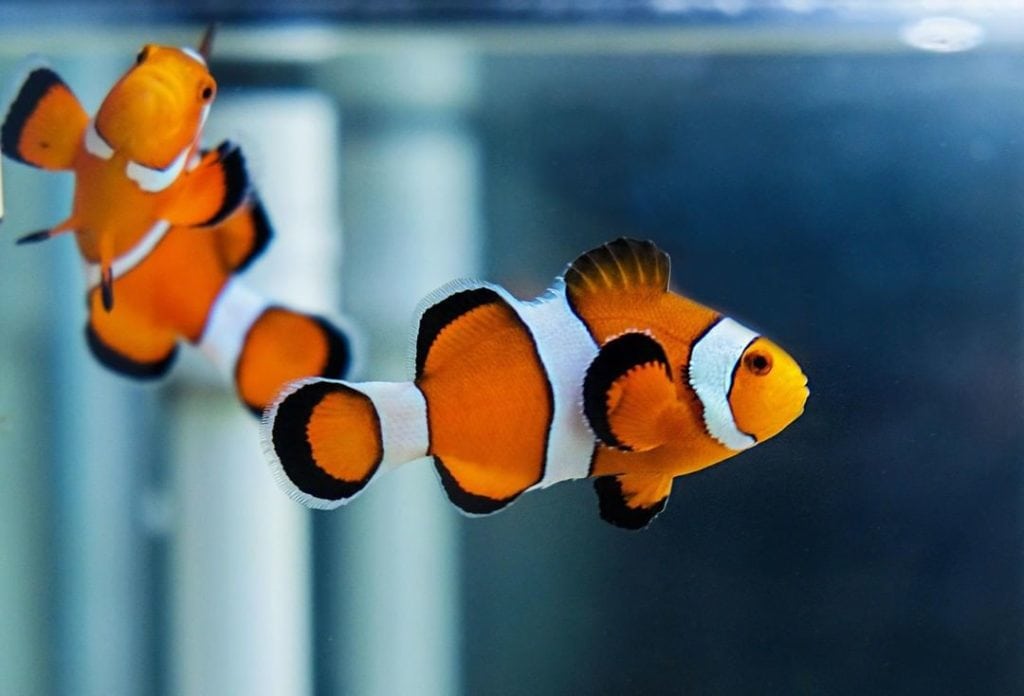 You might not think that you can get many thrills out of the Atlanta, Georgia aquarium but they actually have some pretty cool animal encounters. Don't rule gentle giants out as dangerous. Look how Steve Irwin died.
Need to know: Their Journey with Gentle Giants lets you dive with whale sharks, manta rays and thousands of other sea creatures. It's the only one in the world where what you swim with is guaranteed. Another important note: To go scuba diving, you must be certified. Even if you're not, though, you can still swim with the giants.
Where it is: You'll find this aquarium in Atlanta, Georgia, so it's a perfect gift idea for locals or someone who's taking a trip to the area.
The adrenaline experience: You'll be scuba diving, not just swimming, with these animals for a once in a lifetime experience. Get up and personal with manta rays and whale sharks. In case you're not familiar with them, whale sharks are on average 32 feet long!
Click for more details:
You'll never be bored with all these adrenaline junkie experience gifts in Georgia! Whether you stay around Atlanta or explore everything the state has to offer, there's something for every thrillseeker.
Find More Experience Gifts Near Me