Disclosure of Material Connection: Some of the links in this post may be "affiliate links." This means if you click on the link and purchase an item, I will receive an affiliate commission. Disclosure in accordance with the Federal Trade Commission's 16 CFR, Part 255. This site is a participant in the Amazon Services LLC Associates Program, an affiliate advertising program designed to provide a means for sites to earn advertising fees by advertising and linking to Amazon.
We bring you the most incredible adrenaline junkie experience gifts in Northern California. Whether you're a seasoned local looking for a new thrill, or a visitor to the great state in search of adventure, you've come to the right place! There's almost no shortage of unique and blood-pumping adventures in the state of California, whether it's an extreme sport or a once in a lifetime experience you can't go wrong.
Great Adrenaline Junkie Experience Gifts in Northern California
California's abundance of natural beauty and metropolitan hotspots makes it a perfect contender for you and your favorite adrenaline junkie to plan your next trip! Thrill-seekers wanted: there's no end to the fun you could cram into just one visit, and there's a whole lot more to see! Make some great memories, join a community of adrenaline junkies and call Northern California you're go-to for adventure and once in a lifetime moments!
Enchambered grants Northern Californian's the opportunity to put their intuition and skills to the test in an all in one escape room experience! With three immersive, themed escape experiences, guests will have to solve puzzles and discover clues in an unforgettable session great for groups and couples! Escape rooms are a thrilling and adrenaline pumping activity accessible to lots of thrill-seekers. Making them an excellent choice for those looking to see what all the buzz is about.
Need to know: This experience is great for gifting your favorite adrenaline junkie something to fit their schedule. With gift cards and group reservations available, Enchambered makes it easy to get into the action on your time.
Where is it: Downtown Sacramento, perfect for your Northern Californian thrill seeker's trip!
The adrenaline experience: Experience the heart-pumping adrenaline rush when your racing against the clock trying to solve the mystery and win the escape! You and your friends are pitted against a series of masterfully designed and immersive escape rooms to really put your skills to the test!
Click for more details: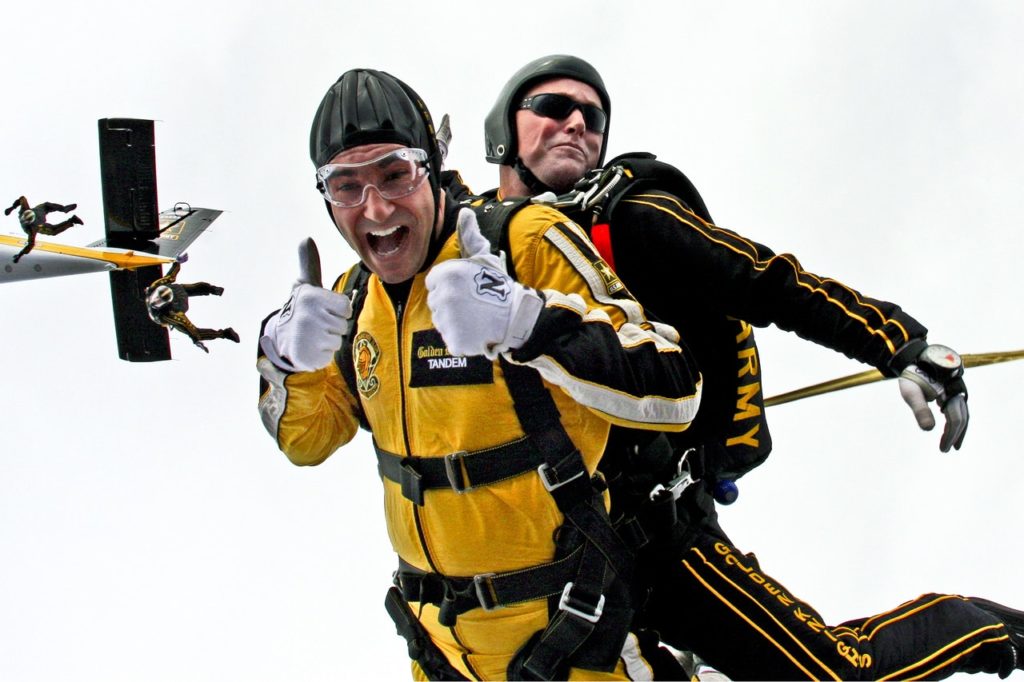 Soar down through the clouds in one of Northern California's premier skydiving experiences! If you're looking for the perfect adrenaline gift for your #1 daredevil, you absolutely can't go wrong with a skydiving jump! California's world-renowned landscape makes for the ideal jump setting.
Need to know: Skydive Monterey Bay will provide you with the ultimate thrill-seeker's experience. If speed, stunning views, and unforgettable memories are essential to you, look no further.
Where is it: Flying out of Santa Cruz, Monterey, and San Francisco.
The adrenaline experience: Skydive Monterey Bay will provide you with the ultimate thrill-seeker's experience. If speed, stunning views, and unforgettable memories are important to you, look no further. With tandem and solo packages available. Skilled instructors will guide you through a safe and memorable experience that will really get your friends talking.
Click for more details: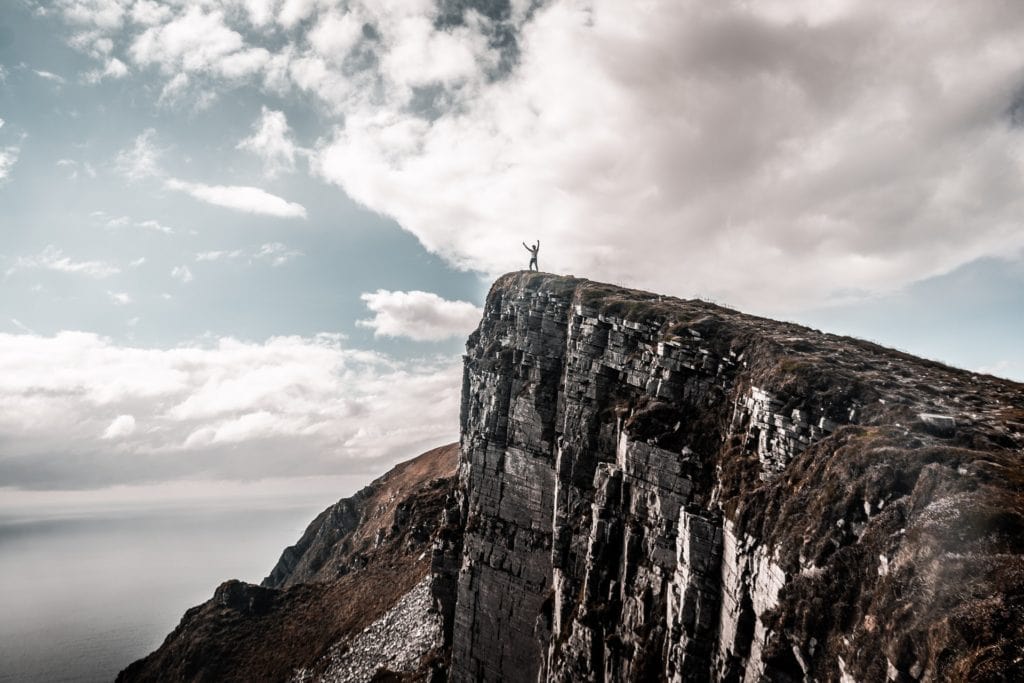 A host of uniquely Californian adventures await at Incredible Adventures, but one, in particular, has caught our eye. Venture into the ubiquitous San Francisco Bay by ferry to the imposing and world-renowned prison, 'The Rock' or Alcatraz. Take this extreme tour by day or at night. Find yourself in the footsteps of the prisoners and guards of one of the world's most well-known penitentiaries.
Need to know: Bring your sense of adventure; this thrilling walk through time is a lot more than just a foot tour. This tour is an excellent addition to your San Francisco day trip!
Where is it: Tours depart from San Francisco Bay harbor, and ferry prisoners back every 30-40 minutes, making this the perfect adventure to consume on your San Francisco thrill tour!
The adrenaline experience: Get ready to walk into the cells and through the corridors of one of the most infamous prisons in history. Designed to house maximum-security prisoners. This institution has housed many famous criminals and gangsters alike, their holding cells and prison yards open to the public for you to experience first hand. Thrills and chills abound; you can see and hear some of the same sights and sounds as Al Capone himself.
Click for more details: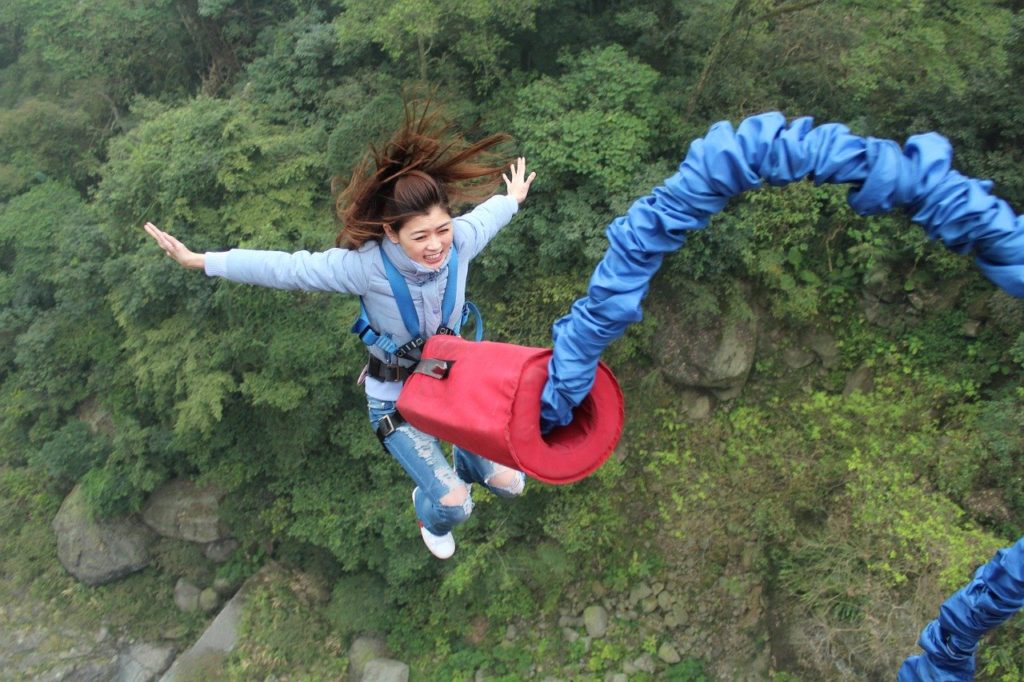 Real adrenaline junkies know, extreme sports are some of the best ways to get those heart-pumping chills. You won't find them anywhere else. California is the place to play. With a plethora of extreme outdoor activities, bungee jumping stands out amongst the rest. Bungee Adventures will take you on a magnificent journey, pushing your limits and getting your adrenaline pumping!
Need to know: Jumps are held most Saturday's, with a schedule on their website and contact information to confirm ahead of time!
Where is it: Northern California's Sierra Nevadas.
The adrenaline experience: Vaulting from nothing more than a bungee rope into some of the country's most gorgeous vistas, almost nothing compares! Feel yourself falling through the air with the suspense of a bungee rope engaging while you give yourself the feeling of weightlessness. This is a thrill seeker's dream come true, all in one package!
Click for more details:
Northern California features some of the most stunning scenery and once in a lifetime opportunities in the USA! Come experience some of the foremost adrenaline junkie favorite pastimes with a trip to the Golden Coast. Let us know what you think of these heart-pumping experiences, have you had the chance to try any? Thanks for stopping by!
Find More Experience Gifts Near Me