Disclosure of Material Connection: Some of the links in this post may be "affiliate links." This means if you click on the link and purchase an item, I will receive an affiliate commission. Disclosure in accordance with the Federal Trade Commission's 16 CFR, Part 255. This site is a participant in the Amazon Services LLC Associates Program, an affiliate advertising program designed to provide a means for sites to earn advertising fees by advertising and linking to Amazon.
When you're bored of exploring Pueblos and the unique Hispanic influenced culture of New Mexico, what's left to do? These adrenaline junkie experience gifts in New Mexico are just the ticket to keep things exciting for locals and visitors alike.
Adrenaline Junkie Experience Gifts in New Mexico
New Mexico is home to some pretty famous and populated cities like Albuquerque, Santa Fe, and Roswell. Whether you're looking for gift ideas for an out of town thrillseeker or are shopping for local adrenaline junkies, these experience gifts in New Mexico are just what you need to give an amazing adventure.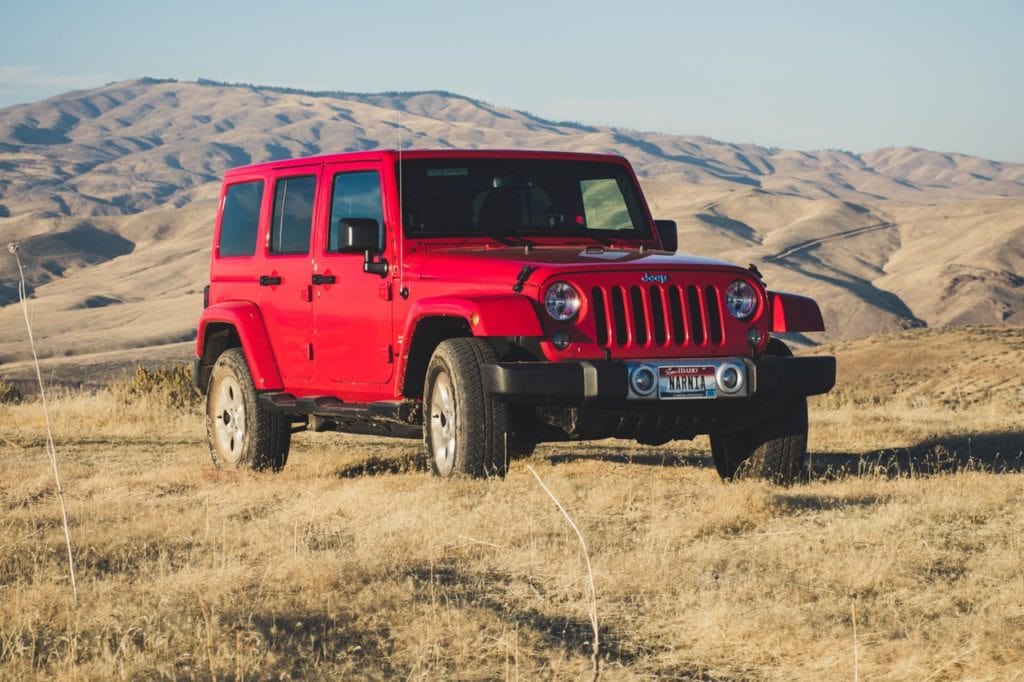 They boast all-season unforgettable off-road adventures. Perfect for someone visiting from out of state or a local who just wants to get to know their great outdoors a little bit better. Tours show off mountains, canyons, and desert terrain, and they ever offer one that's all 3.
Need to know: Tours range from 3 to 8 hours depending on the experience you're looking for, so plan accordingly. They can accommodate small and large groups making this a great family adventure gift idea.
Where it is: They're located in Santa Fe, New Mexico, but will pick up in Albuquerque for a fee.
The adrenaline experience: If riding along these exciting Jeep offroad adventures isn't enough, they also offer off-road driving classes, perfect for a thrill seeker who wants to really get into the action.
Click for more details: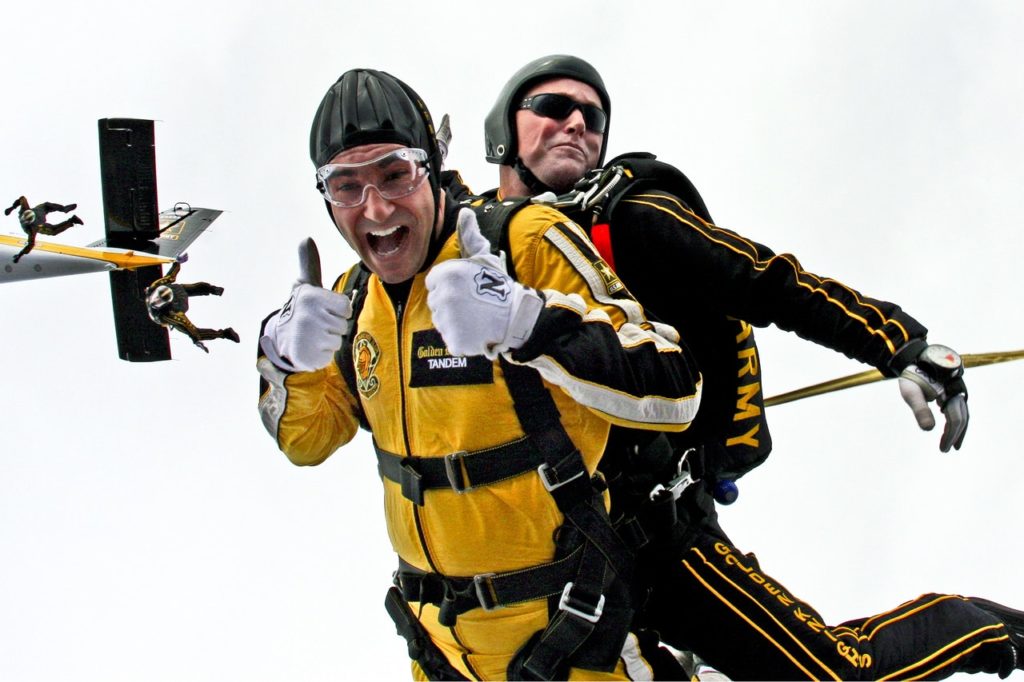 Nowadays, thrillseekers can cross skydiving off their bucket list with a tandem skydive. A licensed instructor jumps with you, so there's no need for any specialized training or licenses to make that jump.
Need to know: You'll need to book with them a few weeks in advance, good to know if someone is coming from out of state. You have to be less than 200lbs, over 18, and in good health to make the jump.
Where it is: They're located at the airport in Belen, New Mexico, which is about 30 minutes south of the Albuquerque Sunport airport.
The adrenaline experience: Jumping 10,000 feet from a plane and free-falling for 30-40 seconds is genuinely an amazing thrill. But, for someone who wants an even bigger thrill, you can also do an IAD jump, which is the first step to solo jump licensing.
Click for more details: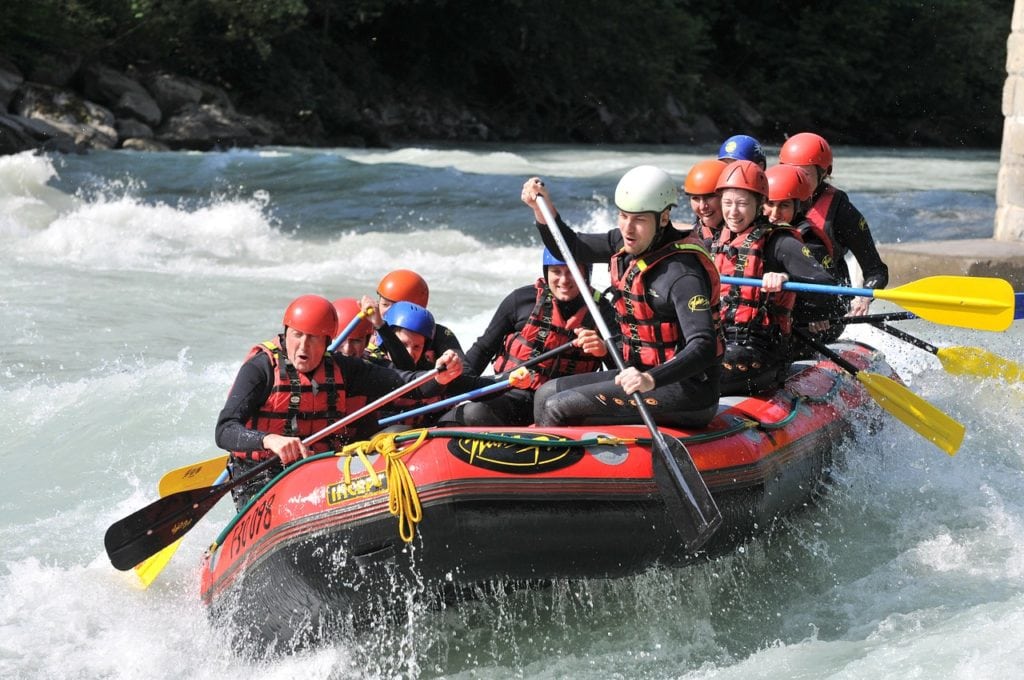 They offer a variety of whitewater rafting trips for all different experience levels. Adrenaline seekers are going to love the fact that they offer several different wild or extreme options.
Need to know: Make sure you select the rafting experience that suits their comfort level and age. Some of the more challenging adventures are 13+, and even thrillseeker beginners can tackle them.
Where it is: They raft at different areas in New Mexico, but you can find directions on their website to locations from Albuquerque and Santa Fe.
The adrenaline experience: Choose one of the more extreme adventures and experience some amazing class IV rapids. They offer day and multi-day trips, as well as treks into some of the nation's most pristine and remote rafting locations.
Click for more details:
Roswell, New Mexico isn't just an ordinary place; it's the potential landing site of a silver disced UFO in July of 1947. The government said it was a weather balloon, but what really happened?
Need to know: This two-hour tour will take you to Roswell's famous sites of the UFO incident. Your tour guide is a top local UFO researcher who will fill you in with all the unique knowledge of the landing and subsequent government cover-up.
Where it is: Roswell, New Mexico.
The adrenaline experience: Check out the real locations made famous in this conspiracy like the hangar (Building 84), where they kept the alien bodies and the former military base associated with the Roswell incident.
Click for more details:
This resort is a great summer or winter destination for out of town guests or a local "staycation." During the winter, take in some unique New Mexico skiing and in the summer, experience everything from mountain biking to ziplining.
Need to know: This is one of the best adrenaline junkie experience gifts in New Mexico because there's just so much to do. Make it vacation by booking a rental at their resort or buy them a season pass for months of fun.
Where it is: This ski resort is located in northern New Mexico, and you can drive there from Albuquerque or Santa Fe.
The adrenaline experience: This place has so much to do for adrenaline junkies! In the summer, they're going to love the zipline adventure tours and mountain biking. During winter, downhill skiing provides unique thrills, especially with black diamond runs.
Click for more details:
This unique, once in a lifetime experience will let them see "The Lightning Field" by sculptor Walter de Maria. The field is made up of 400 stainless steel poles that look like lightning rods. This is certainly a different kind of adrenaline experience, but something you definitely can't see anywhere else!
Need to know: This art installation, in particular, is copywritten, and photography isn't allowed, so it really is a "must-see" experience in New Mexico. The cost of visiting the exhibit includes shared accommodations.
Where it is: They'll provide your transportation from Quemado, New Mexico, which is about 2.5 -3 hours by car from Albuquerque.
The adrenaline experience: If you visit this unique art installation, you'll be staying the night in the cabin without a guide. Although lightning rarely strikes the installation, storms are frequent in the area during the summer months that will make the experience more exciting.
Click for more details:
There are plenty more adrenaline junkie experience gifts in New Mexico to choose from, that's for sure. Hopefully, these will at least inspire you to give a unique gift idea to a thrillseeker in your life. Or you can just try them yourself!
Find More Experience Gifts Near Me