Disclosure of Material Connection: Some of the links in this post may be "affiliate links." This means if you click on the link and purchase an item, I will receive an affiliate commission. Disclosure in accordance with the Federal Trade Commission's 16 CFR, Part 255. This site is a participant in the Amazon Services LLC Associates Program, an affiliate advertising program designed to provide a means for sites to earn advertising fees by advertising and linking to Amazon.
Iowa is a small state in the heart of the corn belt that has a lot more going on than most people think. Here's some adrenaline junkie experience gifts in Iowa that will be perfect for locals or anyone who chooses Iowa for their next vacation.
Adrenaline Junkie Experience Gifts in Iowa
The state of Iowa actually has a deep history to discover. It also has Des Moines, the state capital, a city that's over 150 years old. These adventurous gift ideas are perfect for taking a break from the rich Iowa history and getting your thrill on.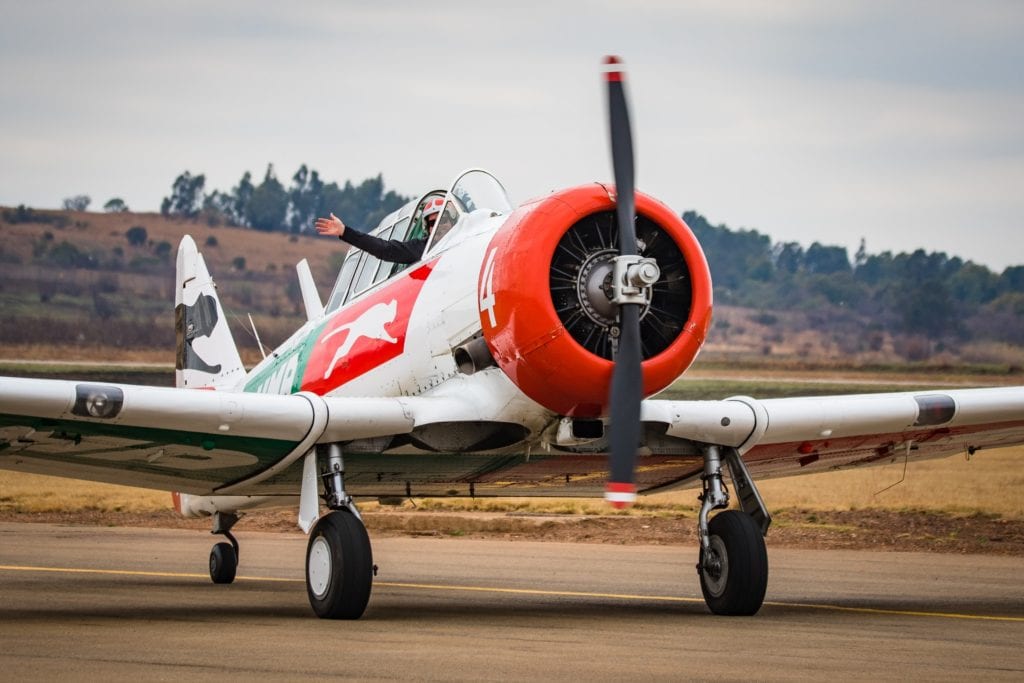 At the P&N Flight and Charter center, you can learn to be a pilot or charter a private plane. They also have other activities so make sure to check them out!
Need to know: They charter flights for 2 to 5 travelers for both business and pleasure reasons. You can also book special occasion flights like sunset tours. Finally, they offer flying lessons. An introductory flight is only $99!
Where it is: They have 4 locations in Iowa: Marion, Dubuque, St. Clinton, and St. Independence.
The adrenaline experience: The charter flights can make for a really unique experience gift idea as a start to a holiday. Instead of flying commercial go by private plane! But, for a truly amazing gift, opt for the flying lessons. There's no better gift than a skill they can use for the rest of their lives.
Click for more details: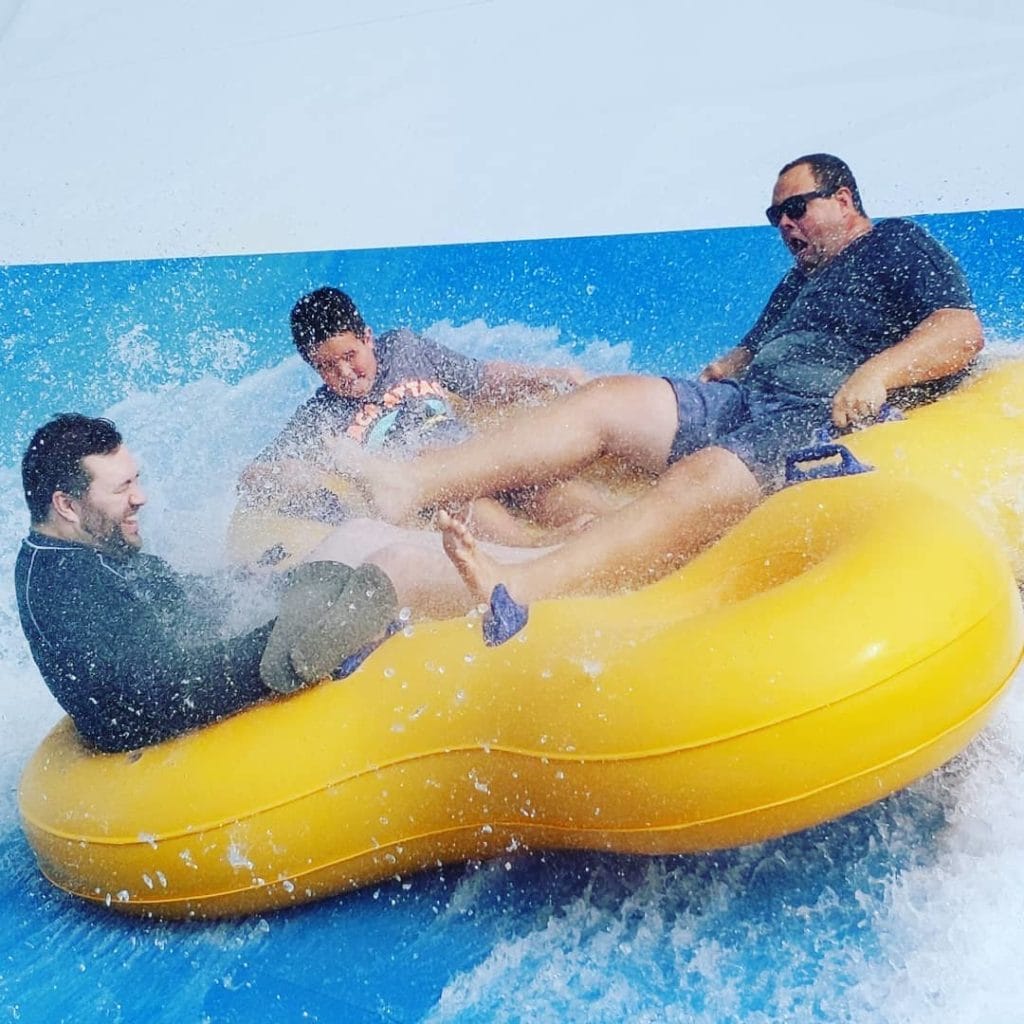 The perfect summer experience gift idea in Iowa! Lost Island was voted the second-best outdoor waterpark in the US for 2019.
Need to know: Since it's an outdoor waterpark in Iowa you'll have to visit in the summertime. Give locals tickets or season passes as a great gift idea, especially for families. If they're coming from out of town there's plenty of nearby hotels to reserve too.
Where it is: Waterloo, Iowa about 2 hours from Des Moines.
The adrenaline experience: There's plenty of major waterslides to get your heart pumping at this unique outdoor waterpark! Make sure to add the Lost Soul Falls to your list – it has riders falling at a rate of 28 feet per second. Not for the faint of heart!
Click for more details: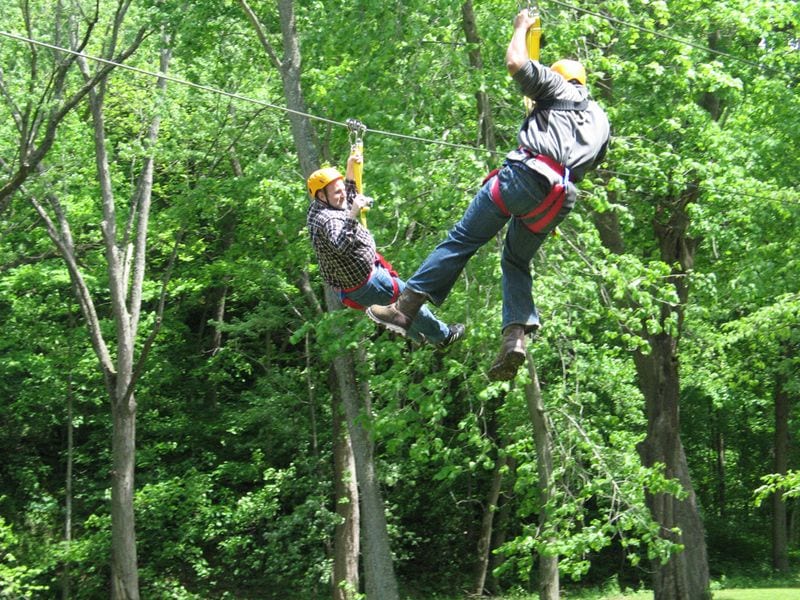 If you want adrenaline junkie experience gifts in Iowa, ziplining is a must. This unique tour combines history with thrilling zip lines for a fun and memorable trip. You won't find something like this anywhere else!
Need to know: A unique concept! This tour combines a historical walking tour of Union Park with ziplines. Guides point out unique flora and fauna during your hike and you'll get a chance to experience this early 1900s entertainment destination. Online reservation of this 2-hour tour is required and makes a great gift idea.
Where it is: Union Park in Dubuque, Iowa.
The adrenaline experience: If history wasn't thrilling enough for you this unique tour will also have you flying down 9 ziplines ranging from 300 to 1000 feet long and as high as 75 feet. Who knew a historical tour could be this exciting!
Click for more details: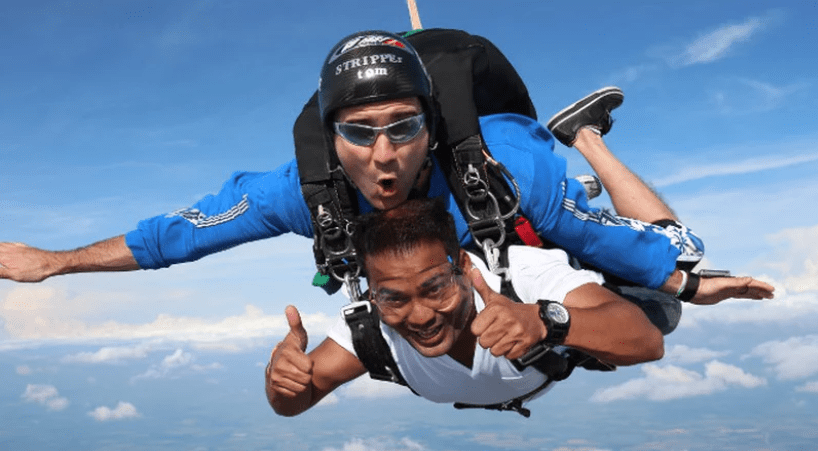 Is there any gift idea for a thrillseeker that's more exciting than jumping out of an airplane? Even beginners can at this skydiving location.
Need to know: A tandem skydive makes it possible for those without licenses to experience the thrill of skydiving. For local thrillseekers who want to step it up, though, they also offer solo lessons that can lead to a skydiving license.
Where it is: Winterset, Iowa which is just 40 minutes from Des Moines.
The adrenaline experience: Make sure you book the higher altitude plane so your adrenaline junkie gets more freefall time (30-50 seconds). Once they go, though, they'll likely be dying to come back. It's around $1500 to get their solo license which is a fantastic "big" gift idea for someone who has everything.
Click for more details: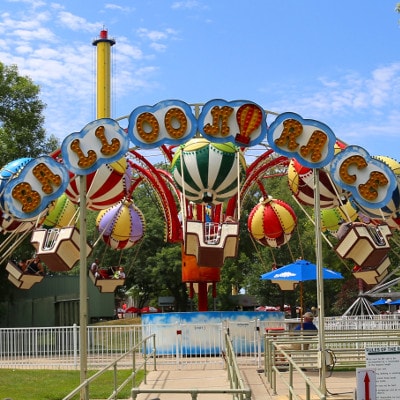 The ultimate combination for an adrenaline junkie in Iowa – part theme park, part water park, this place has plenty to get any thrillseeker excited.
Need to know: This is a seasonal place, meaning they're only open in the summertime. Still, passes are a great gift idea for Iowa locals and single-day tickets make this a perfect stop during a road trip through Iowa or on vacation in Des Moines. They also have an onsite inn if you're traveling.
Where it is: Altoona, Iowa is only 20 minutes from Des Moines making it perfect for locals or summer tourists.
The adrenaline experience: Thrillseekers are always delighted by roller coasters and thrill rides. Adventureland is home to both, with some great loop de loop coasters and even a wooden one that hits a max g-force of 3.2.
Click for more details:
As if riding in a hot air balloon wasn't cool enough Iowa is home to the National Balloon Classic, a 9-day hot air balloon festival.
Need to know: Each year over 100 hot air balloons fill the Iowa sky during this festival. You can gift a balloon ride and let someone become part of the unique experience or just watch the balloons.
Where it is: The Nation Balloon Classic takes place in the summer at Indianola, Iowa, just 30 minutes outside of Des Moines.
The adrenaline experience: Be part of something amazing! Balloon rides are in high demand and fill up fast, so if you want to give this as a gift idea make sure to book it early. Hot air balloons fly over 1,000 feet in the air. You can also buy them tickets to watch the event – they have all kinds of hot air balloon competitions to enjoy.
Click for more details:
Make sure you check out these adrenaline junkie experience gifts in Iowa next time you're in the Des Moines or Dubuque areas or gift them to the thrill-seeking Iowa locals on your list. An experience gift is memories that last a lifetime!
Find More Experience Gifts Near Me