Disclosure of Material Connection: Some of the links in this post may be "affiliate links." This means if you click on the link and purchase an item, I will receive an affiliate commission. Disclosure in accordance with the Federal Trade Commission's 16 CFR, Part 255. This site is a participant in the Amazon Services LLC Associates Program, an affiliate advertising program designed to provide a means for sites to earn advertising fees by advertising and linking to Amazon.
Know someone who's visiting New England and making a stop in New Hampshire? Or maybe you're shopping for a thrill-seeking local who seems to have it all. Either way, these adrenaline junkie experience gifts in New Hampshire make great gift ideas for everyone on your list.
Adrenaline Junkie Experience Gifts in New Hampshire
Experience gifts are a great alternative to physical gifts because they get memories instead of more "stuff" (which most of us are drowning in!). But, when choosing the perfect gift for a thrill-seeker, you have to keep their adventurous personality and spirit in mind. That's why these gifts are perfect for someone who wants to do a little more than a trip to the zoo.
If you're visiting New Hampshire in the summer, this zipline adventure is a great way to take in some of the scenery while getting your heart rate up.
Need to know: It's not just one zipline! You'll be adventuring on a series of zip lines overlooking Mount Washington and the Presidential Range. It's also a great group gift with up to 8 people together in a group. You'll have a guide with you who can also teach you about the local flora and fauna.
Where it is: This is part of the Mount Washington Resort in Bretton Woods, New Hampshire.
The adrenaline experience: The longest zipline is 830 feet long, and some are as high as 165 feet off the forest floor. The entire descent is 1000 feet. But ziplining through the mountains is an unforgettable experience too.
Click for more details: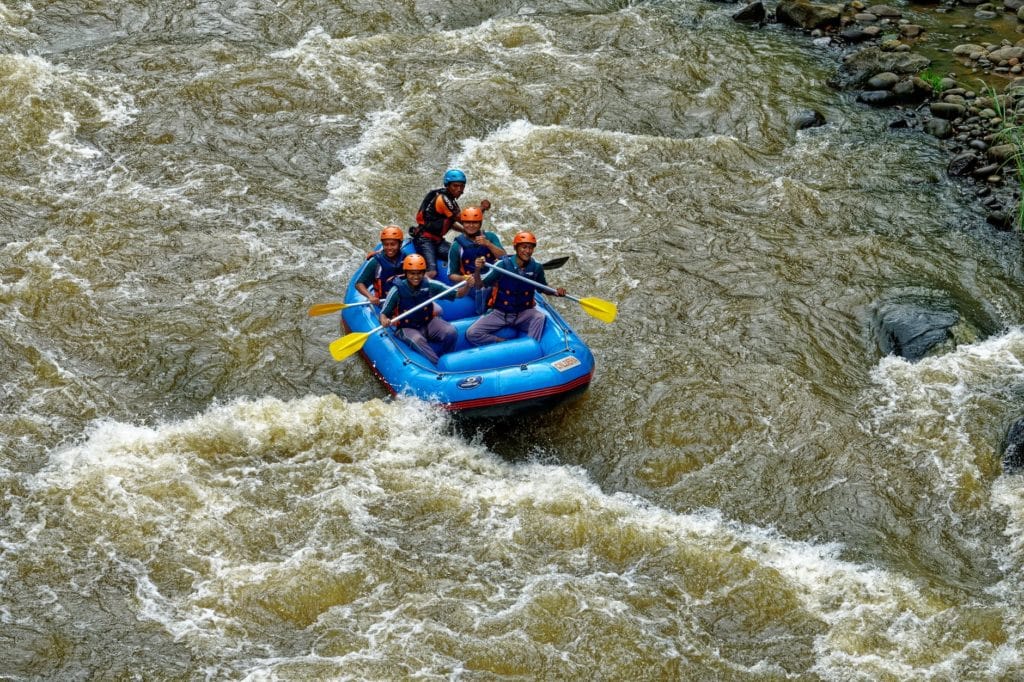 This all-season resort is a perfect getaway for a thrillseeker. There's whitewater rafting in the summer and dog sled tours in the winter. Plus, it's a mini-vacation rolled in! Perfect for a staycation idea.
Need to know: The lodging puts them right next to the action, even in winter. You don't need to stay to take part in the activities either, just book a day tour. They also offer raft rentals.
Where it is: Milan, New Hampshire about 2.5 hours from Manchester, NH.
The adrenaline experience: In the summer, this is one of the best whitewater rafting locations in New Hampshire with class II and III rapids. In the winter, there's dog sledding tours and groomed snowmobile trails.
Click for more details:
If you haven't been rappelling before, it's the sport of descending down a rock wall slowly. This unique rappelling spot will have them descending down the face of a waterfall!
Need to know: It's a 6-hour tour that will let them rappel up to 3 times down the cliff face. As a gift idea, pay for the tour and/or purchase the recommended gear. This tour is beginner-friendly, but don't let that fool you – it's extreme.
Where it is: Ripley Falls, near Bartlett, New Hampshire.
The adrenaline experience: After a short half-mile hike, descend down a 100+ foot waterfall in this once in a lifetime tour. They'll be allowed to do this up to 3 times on this tour. This is definitely one of the most extreme outdoor adventures you're going to find in the United States!
Click for more details: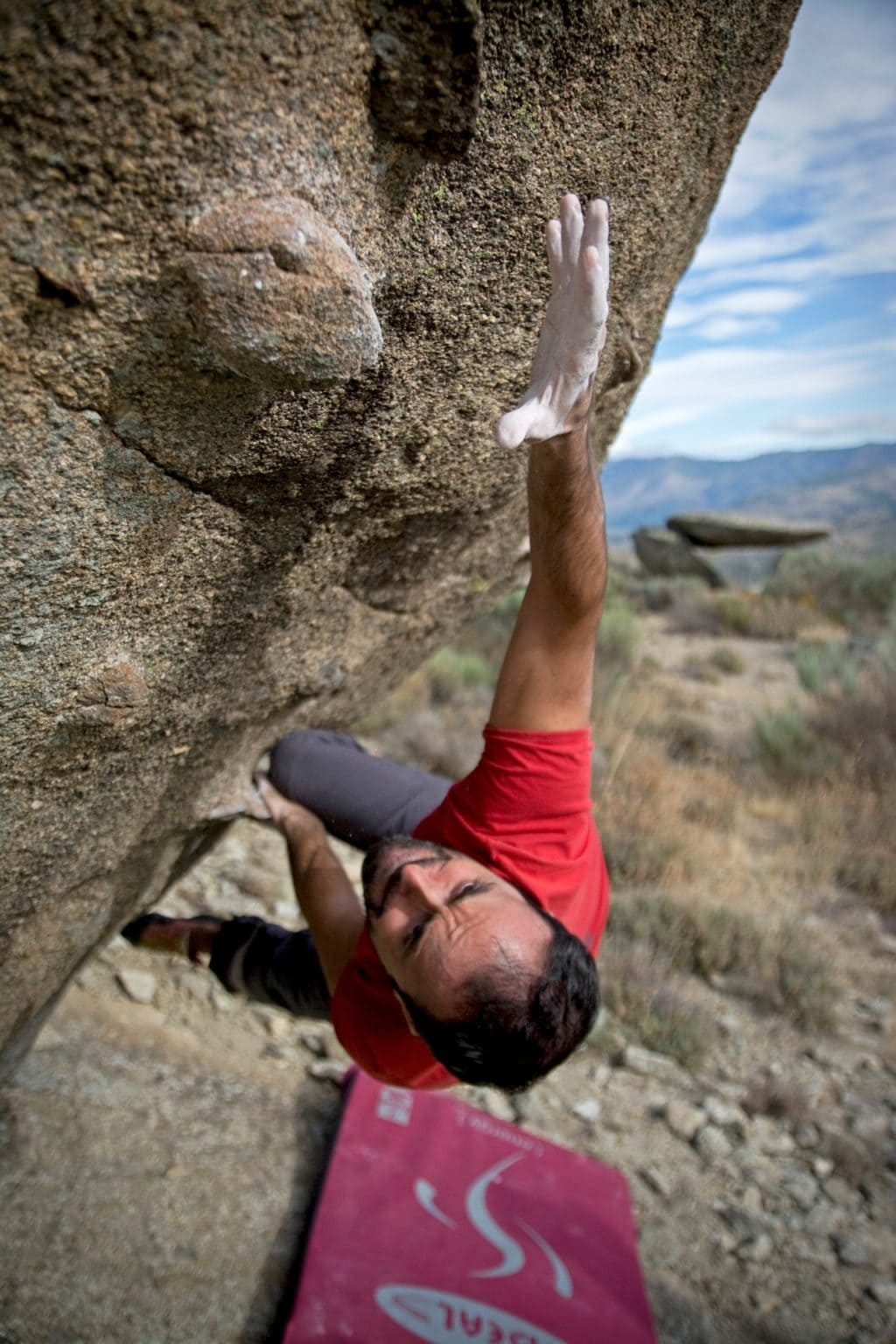 Beginners, families, intermediate, and advanced climbers will love these unique mountain rock climbing trips. They also have lessons if they want to get into the sport.
Need to know: There's different rock climbing packages and adventures for all experience levels. This school is also a great place to learn mountaineering and other outdoor survival skills. Many of the tours also include equipment.
Where it is: Concord, New Hampshire, but they climb at many locations in the area.
The adrenaline experience: Thrill-seeking climbers can enjoy a guided rock climbing tour based on their skill level, so it's always going to be exciting. For an indoor climber, switching to an outdoor real rock climb is a unique experience.
Click for more details: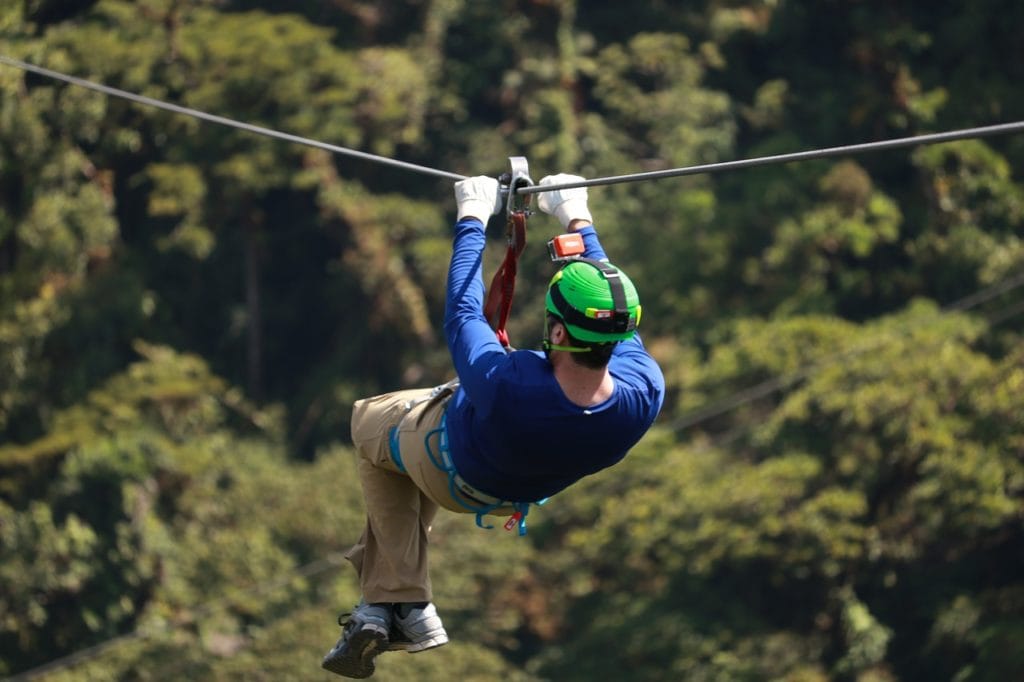 This one of the ultimate adrenaline junkie experience gifts in New Hampshire! Send them on one of several extreme zip line tours or go offroading in summer or winter!
Need to know: They offer gift cards, which is an excellent choice for a thrillseeker so they can choose their experience, especially since they offer so many options.
Where it is: Lincoln, New Hampshire less than an hour drive from Concord.
The adrenaline experience: It's hard to narrow down what to talk about here! For zip lines, they offer something called their "Super Skyrider Tour," which is their most extreme and physically demanding tour. They also have off-roading tours where they can experience the rough outdoor terrain while going on "safari" in the White Mountains.
Click for more details: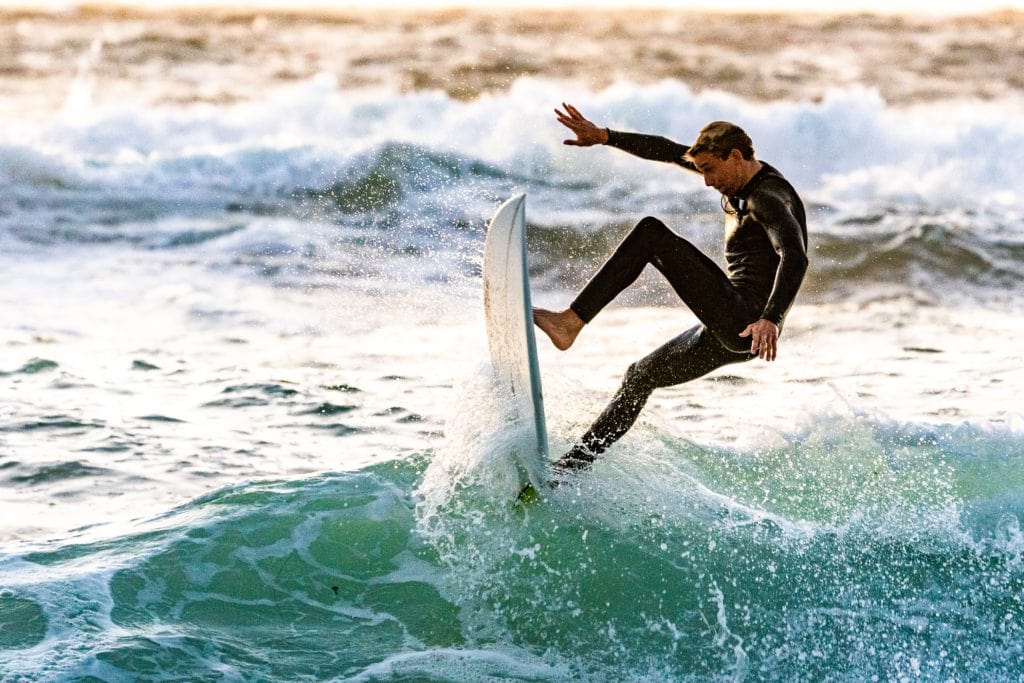 If they don't already know how to surf or don't have their board on vacation, this is a great opportunity to help them to ride the waves in New Hampshire. They are also a store if you're looking for a physical gift idea for an adrenaline junkie.
Need to know: New England surfing is some of the best! This shop will get them outfitted with everything they need, including lessons, rentals, and surf camps. There are even lessons for kids! (And yes, they have gift cards!)
Where it is: Hampton, New Hampshire (on the coast). Only a short 1-hour drive from Concord!
The adrenaline experience: Surfing is a fantastic adrenaline experience. Whether they're a beginner taking lessons or experienced surfer, they're going to love riding the New England waves. Just a warning: gift a thrillseeker surfing lessons, and they might get hooked!
Click for more details:
These adrenaline junkie experience gifts in New Hampshire are definitely going to get your gift recipient's blood pumping! Or if you're a thrillseeker as well, try them for yourself! We won't tell. Did we miss any extreme experience gift ideas in New Hampshire? Let us know your favorite spots the comments!
Find More Experience Gifts Near Me