Disclosure of Material Connection: Some of the links in this post may be "affiliate links." This means if you click on the link and purchase an item, I will receive an affiliate commission. Disclosure in accordance with the Federal Trade Commission's 16 CFR, Part 255. This site is a participant in the Amazon Services LLC Associates Program, an affiliate advertising program designed to provide a means for sites to earn advertising fees by advertising and linking to Amazon.
Here's your one-stop-shop for some of the most thrilling adrenaline junkie experience gifts in Nevada! Wide-open spaces and home to some of the most fun-loving, thrillseekers in the USA, Nevada couldn't be a better choice for your next extreme, thrilling tour! Witness the desert like never before, and strap in for some serious adventure!
Make Memories with these Adrenaline Junkie Experience Gifts in Nevada!
Create memories that will last a lifetime with a trip to Nevada for you and your favorite adrenaline seeker! Gorgeous desert landscape mixed with a healthy dose of extreme, heart-pumping action makes for an experience you're not soon to forget! Whether you're a first-timer flying in for a trip to Vegas or a seasoned local, you're sure to find something new to check off of your bucket list!
Kick it off Vegas-style with a once in a lifetime shooting experience that will really light up your life! Send rounds down range with your friends and loved ones for an extreme experience that's genuinely Vegas at heart. Handle some of your favorite world-class rifles and handguns for a thrill you can't get anywhere else.
Need to Know: The Vegas Machine Gun Experience provides an all in one shooting experience, complete with a complimentary shuttle pick up from the strip to an outdoor range where you can show off what you've got! With a variety of shooting packages featuring iconic firearms you've always wanted to get your hands on, adrenaline junkies will feel right at home!
Where is it: Pickup to and from the range is provided free from Vegas Machine Gun Experience. Meaning they can meet you on the strip or at your hotel (they'll even drop you off at your next attraction!). That makes this the perfect stop on your Nevada thrill-seekers trip!
The Adrenaline Experience: Sending rounds of hot lead downrange in the sweet Nevada sun with some of your besties, does it really get any better than this? Let your adventurous side out and get a taste of some of the firearms you've always wanted to handle in a safe and controlled environment perfect for groups!
Click for more details: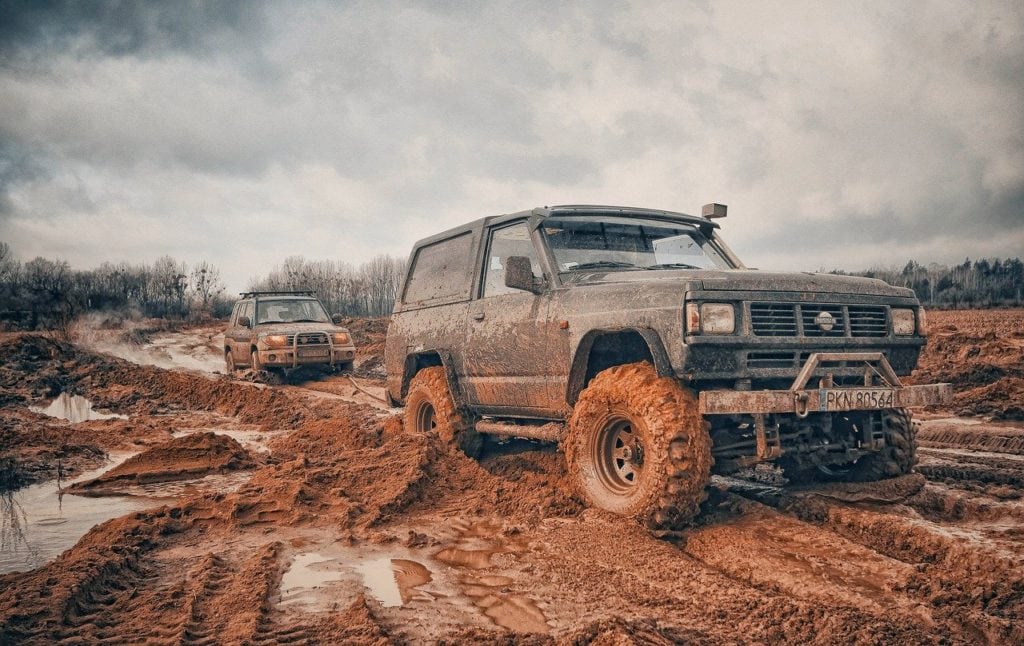 Take your off-roading experience to the max and experience the iconic and serene Nevada desert like never before! Hit the trails in some of the most modern and well-traveled offroaders in the industry while doing it in style. Looking for a classic thrill-seekers dream come true? Grab your favorite adrenaline junkie a seat in one of Zero 1 Tours' Polaris RZRs and really tear up the sand!
Need to Know: Get ready to strap in and hit the trails in a stylish Polaris RZR! Scenic adventure packages are offered through their website that will take you on an unforgettable hours-long, heart-pumping excursion through the one of a kind Mojave desert.
Where is it: With two base camps centrally located in Nevada, Zero 1 Tours can provide just the type of off-roading experience you're looking for. Bring a small group, equipped with radio helmets; you'll be able to share this thrill ride from start to finish!
The Adrenaline Experience: The professional drivers at Zero 1 Tours offer training in offroading as well as racing experiences. Tear it up in the desert with a heart-pumping adrenaline rush that will make memories to last a lifetime! Pick up a couple of packages form their website and really let out your inner speed demon!
Click for more details: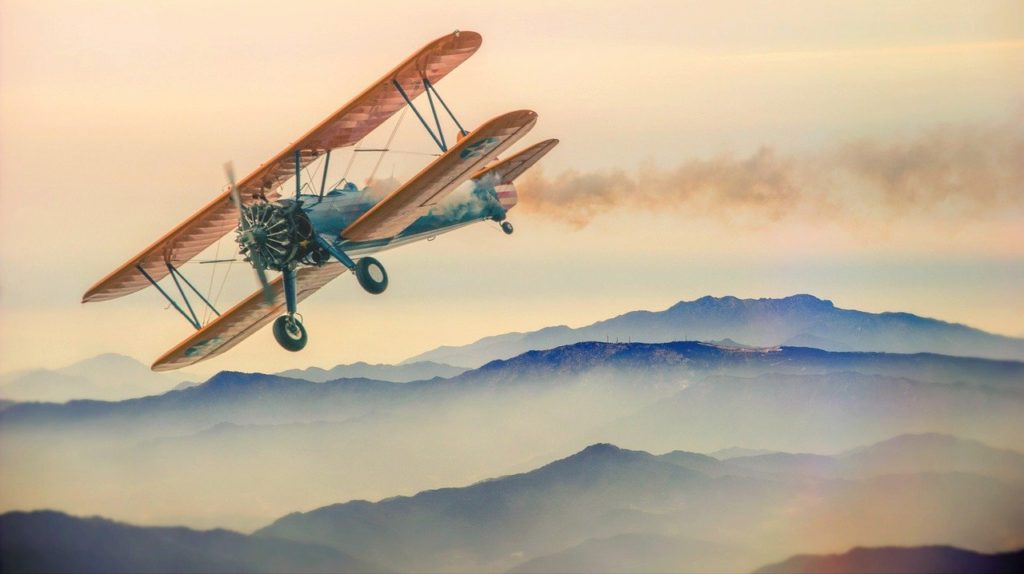 Ever want to take to the skies in a world-class aerobatic aircraft suited to some real adrenaline-racing excitement! Sky Combat Ace offers flight training sessions, racing, aerobatics, and simulated air combat. Want to take out two birds with one stone on your bucket list? Sky Combat Ace is your best chance at experiencing all of the thrill flight has to offer, don't forget your sense of adventure!
Need to Know: A wide variety of flight packages are available priced per customer to fit your adrenaline junkies aspirations! Whether you're looking for air combat, racing, or stunt flying, you're in for precisely the airplane thrill ride you're looking for.
Where is it: Flights are available from 8 am to 5 pm, seven days a week at Sky Combat Aces' Henderson location in Nevada.
Adrenaline Experience: Taking to the skies to experience authentic dogfighting techniques and gravity-defying stunts, does it get much better than this? Adrenaline junkies and thrill-seekers alike will be living the dream taking to the skies with the professional SCA pilots who will deliver their flight experience to provide the most extreme experience possible!
Click for more details: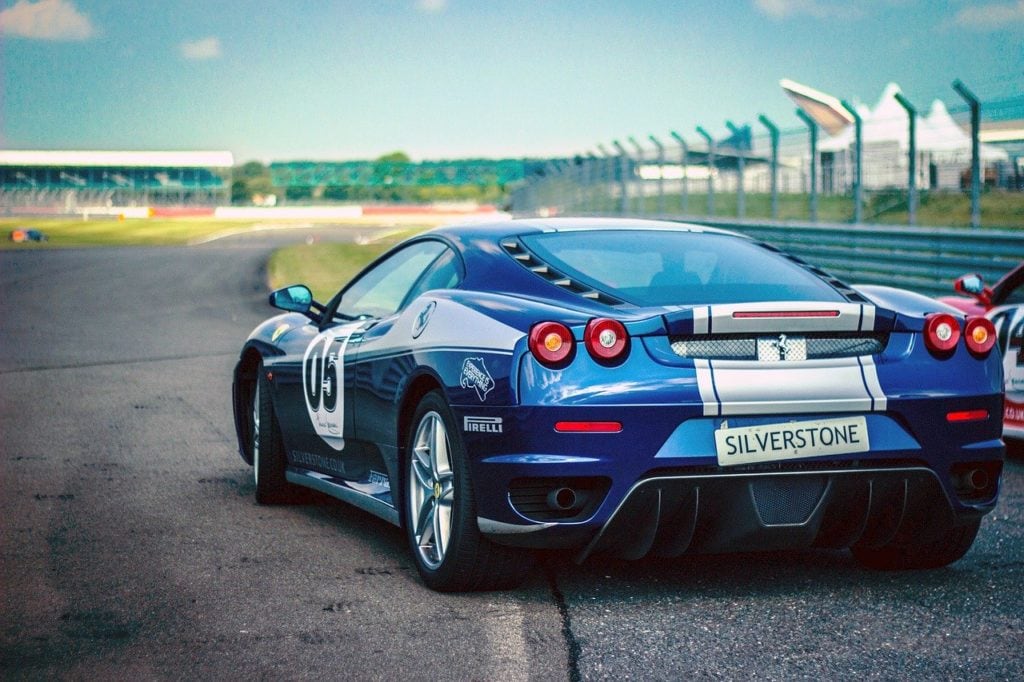 Do your adrenaline-filled daydreams of a Nevada trip include a thrill ride in a world-class supercar? If this sounds like you, drop by Exotics Racings' website to see what they've got to offer. Take a pitstop during your Vegas themed adventure with a heart-racing ride in this truly a once in a lifetime opportunity!
Need to Know: With countless satisfied speed demons and a long history of providing supercar experiences like nobody else, Exotics Racing is here to offer just the right package to satisfy you and or your favorite adrenaline junkie's need for speed! They offer a fast and safe driving experience.
Where is it: With locations including the Las Vegas Racetrack, their own dedicated go-kart track, and exotic supercar tours scheduled on the strip itself, Exotics Racing has just the right experience to fit the needs of your Las Vegas thrill trip!
The Adrenaline Experience: Tear down the racetrack with the confidence of professional drivers and the most awe-inspiring race track in Nevada! Earn the bragging rights of stepping into some of the most exotic sets of wheels you'll witness on the Las Vegas strip, and don't be afraid to show it off. Blood-pumping and unforgettable, this driving experience is one for the true thrill-seekers at heart!
Click for more details:
Sin City and the gorgeous state of Nevada are chock full of unique and once in a lifetime extreme experiences for those looking for a wicked-good time in the desert! Thrill-seekers and adrenaline junkies would never miss the chance to score a trip to Nevada. Know of any other must-see attractions and thrill experiences? Let us know what you think!
Find More Experience Gifts Near Me