Disclosure of Material Connection: Some of the links in this post may be "affiliate links." This means if you click on the link and purchase an item, I will receive an affiliate commission. Disclosure in accordance with the Federal Trade Commission's 16 CFR, Part 255. This site is a participant in the Amazon Services LLC Associates Program, an affiliate advertising program designed to provide a means for sites to earn advertising fees by advertising and linking to Amazon.
Whether they're on their way to Portland for a vacation or local residents in this diverse state, these adrenaline junkie experience gifts in Oregon will make any thrill seeker scream. You know, in a good "blood pumping, wind blowing past their face" kind of way.
Adrenaline Junkie Experience Gifts in Oregon
The state of Oregon has so much to offer it's tough to narrow down just a few extreme experience gift ideas. After all, it's one of the most diverse states geographically speaking. Here you'll find the deepest lake in the U.S. and deepest river gorge in North America.
If that's not enough, Oregon also has the most ghost towns out of any state. It seems like the only thing you can't find in Oregon is boredom! That's why we put together this list of great Oregon gift ideas for thrillseekers. They're even more exciting than playing Oregon trail, plus no risk of dysentery!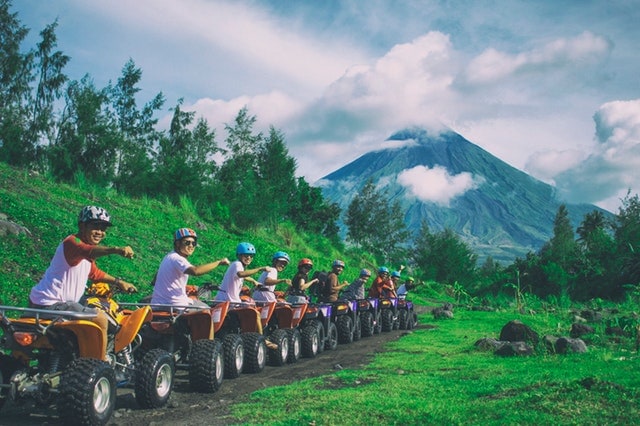 If you want someone to explore the unique wilderness that calls Oregon home, an off-road tour is a perfect gift idea. These tours are perfect for adrenaline junkies of all ages, so book one for a family gift idea!
Need to know: They offer all kinds of tours ranging from a couple of hours to all day. You need to be 18+ to drive, and something cool they do for their tours is the "we guide, you drive" concept, so it's much more than just an offloading tour.
Where it is: They operate out of Bend, Oregon, but you'll be meeting them at various locations to start a tour.
The adrenaline experience: There's so many adventures awaiting in off-road Oregon! Their most popular tour, the Lava Run experience, will let them drive over lava flows and wind through volcanoes.
Click for more details: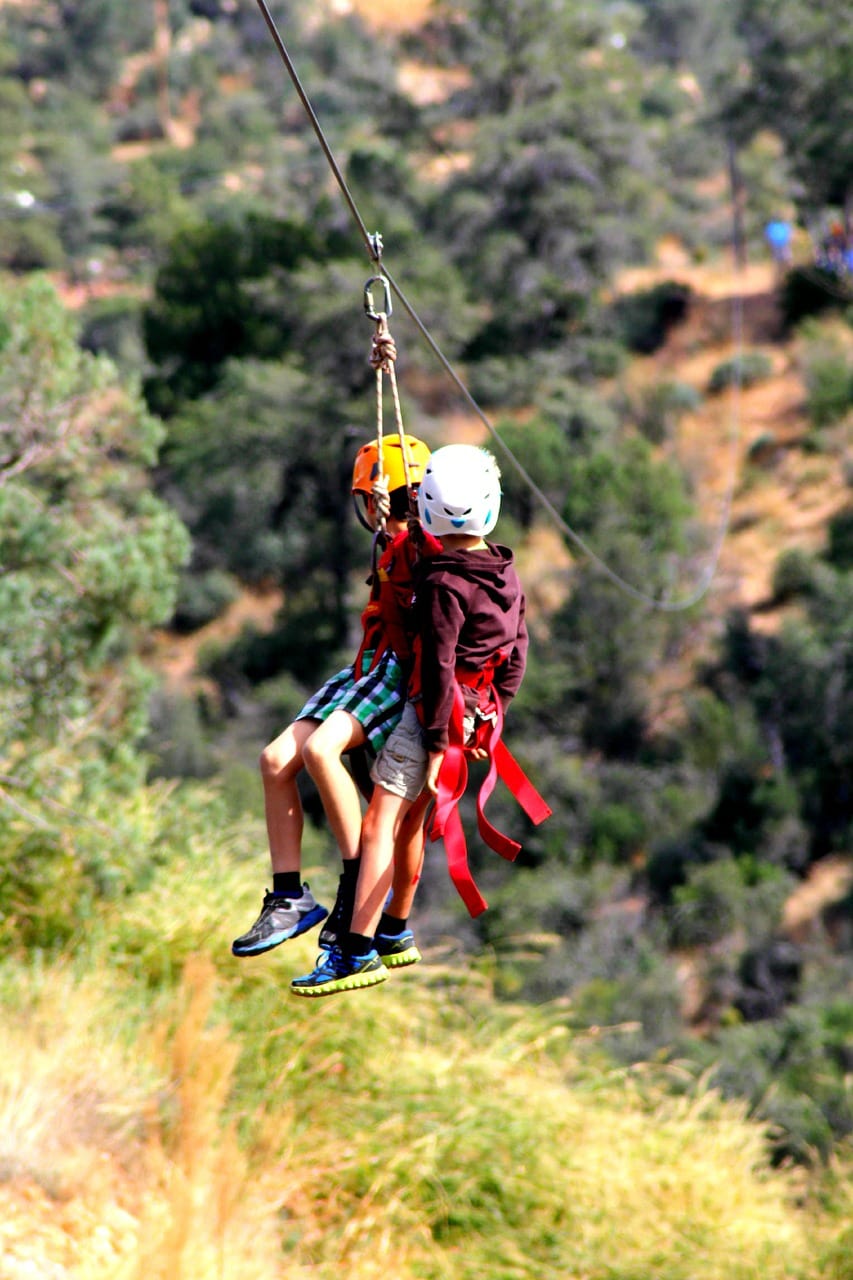 Ziplines are suspended high in the sky. Explore the beautiful Oregon coast by sliding along with this thrilling adventure gift idea. A zip line tour takes you along multiple lines ancient, and this one runs about 1 to 2.5 hours long.
Need to know: Tours are held in specific time slots, and booking ahead is a good idea, which you can do online. For another gift idea (or to add to it), they also have an online store with some cool merch.
Where it is: Warrenton, Oregon, just 15 minutes from Astoria.
The adrenaline experience: If over a mile of ziplines isn't enough for them, upgrade the experience to include the extreme zip swing for an extra thrilling experience.
Click for more details: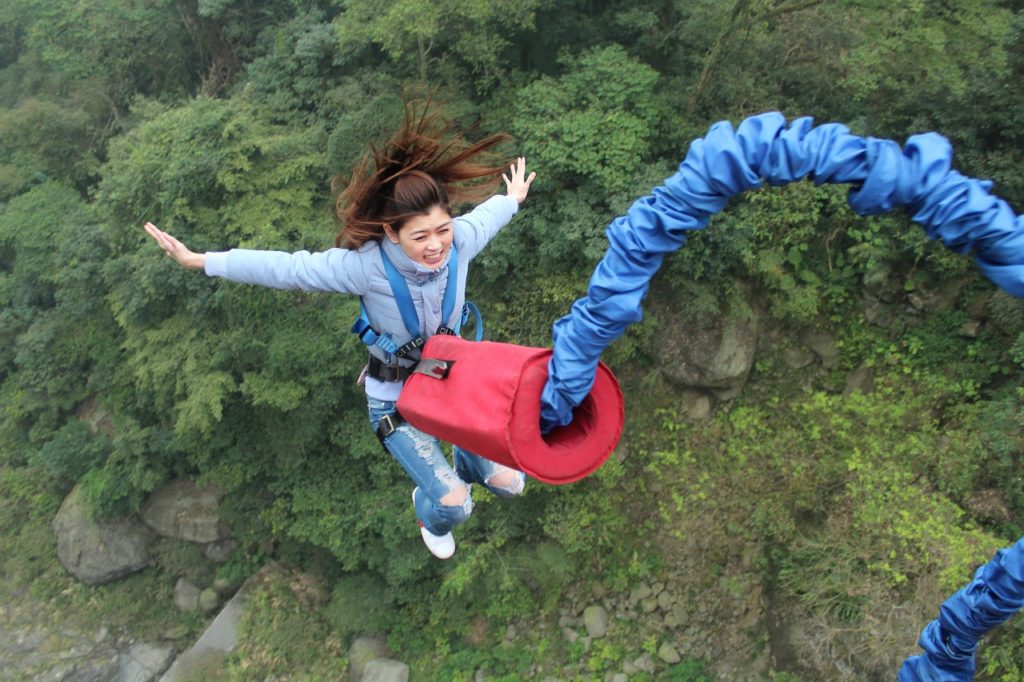 Talk about marking something off of their bucket list! This amazing bungee jumping experience means thrillseekers can take a leap of faith from a 300-foot bridge. Unlike skydiving, you only have to be 14 to bungee jump, so it's an excellent option for younger adrenaline junkies.
Need to know: A jump takes about 10-15 minutes, but the memories last a lifetime. Still, they can come back and jump again all season at a discounted rate, which is great for adrenaline junkies. They also offer a photo package!
Where it is: About 26 miles north of Bend, Oregon, which is less than 3 hours from Portland or Eugene.
The adrenaline experience: Jumping 250 feet off a 300-foot bridge isn't for the faint of heart. Not only that, this one is America's highest commercial bungee jump, making it truly a must-do for thrillseekers in Oregon.
Click for more details: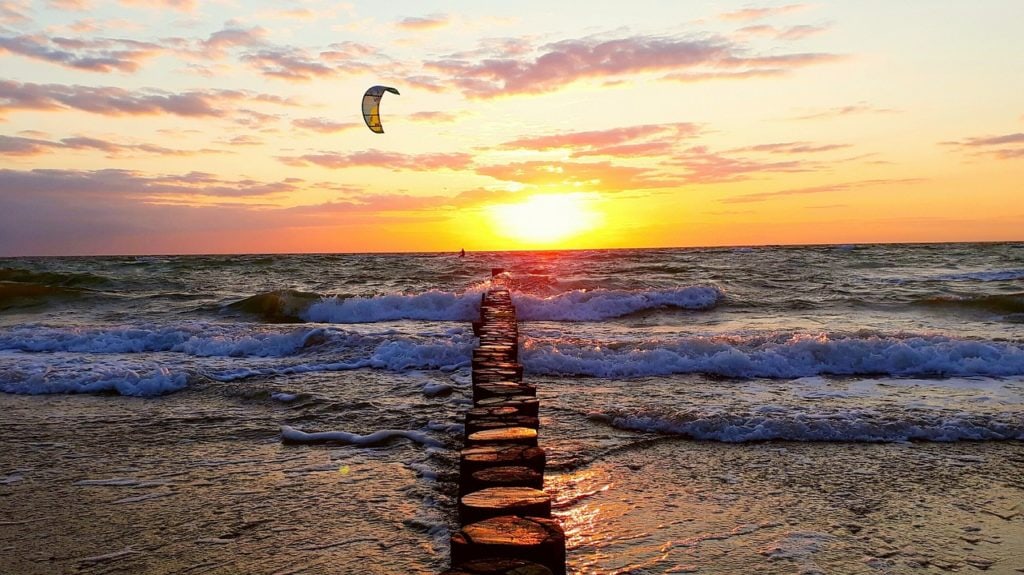 Oregon is one of the best places in the world to take up kiteboarding. Why? There are places, like where Cascade Kiteboarding operates, where it's windy almost every day all summer long. Because of that, you can reliably book lessons and or tackle a solo kiteboarding adventure without having to worry too much about the weather.
Need to know: Kiteboarding, also known as kitesurfing, uses wind and kites to pull the border along the river, although they sometimes are jet ski assisted as well. At Cascade Kiteboarding, they have lessons for beginners and advanced skill levels.
Where it is: Hood River, Oregon just over an hour away from Portland.
The adrenaline experience: After they're comfortable with the basics, they have advanced lessons to master jumps, rolls, and foiling.
Click for more details: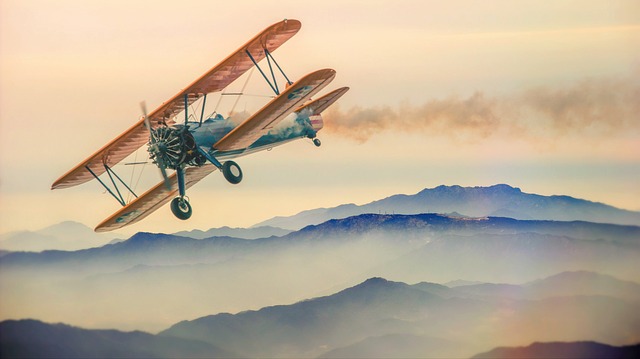 What could be better adrenaline junkie experience gifts in Oregon than flights? With this flight school, they can book a discovery flight or even get their FAA license! Talk about a gift that keeps on giving.
Need to know: They offer discovery flights, flight school, and plane rentals, so there's something for every thrillseeker here. You can even buy gift certificates online for flights and lessons!
Where it is: Aurora, Oregon, less than 30 minutes south of Portland.
The adrenaline experience: For the complete newbie, a discovery flight is a perfect adrenaline gift. With an instructor, they'll take to the sky and actually get to pilot the plane on this introductory flight.
Click for more details: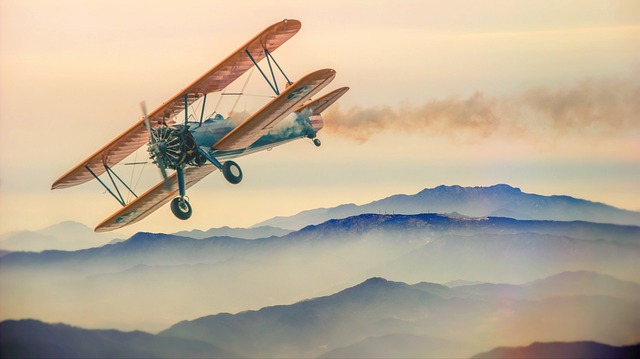 Oregon is home to some amazing whitewater rafting spots. This gift idea is perfect because it's so versatile: there are easy rapids for families and beginners and more extreme rafting for the hardcore thrillseeker.
Need to know: There are so many trips to choose from, so pick the one based on what type of experience they want. Everything from all-day adventures to beer tasting is available with this tour guide. They also offer rentals if they don't want a tour.
Where it is: They have two locations: one in Bend, Oregon, and one in Sunriver, Oregon.
The adrenaline experience: No matter which thrilling whitewater rafting experience you choose, Oregon's class III rapids are going to be a whole lot of exciting fun for an adrenaline junkie.
Click for more details:
These are the fastest, most fun, and extreme adrenaline junkie experience gifts in Oregon to strike all those Portland and Oregon state locals and tourists off your list. Or just embark on one of these adventures yourself instead!
Find More Experience Gifts Near Me