Disclosure of Material Connection: Some of the links in this post may be "affiliate links." This means if you click on the link and purchase an item, I will receive an affiliate commission. Disclosure in accordance with the Federal Trade Commission's 16 CFR, Part 255. This site is a participant in the Amazon Services LLC Associates Program, an affiliate advertising program designed to provide a means for sites to earn advertising fees by advertising and linking to Amazon.
Thrillseekers of Alabama: This is for you. These are the absolute best adrenaline junkie experience gifts in Alabama that you can buy. You know, the kind of gifts that will leave them with memories that last a lifetime.
Adrenaline Junkie Experience Gifts in Alabama
So what kind of adventure awaits you in the state of Alabama? For starters, there's plenty of natural beauty. Just how you experience, that is up to you with these unique adrenaline gift ideas.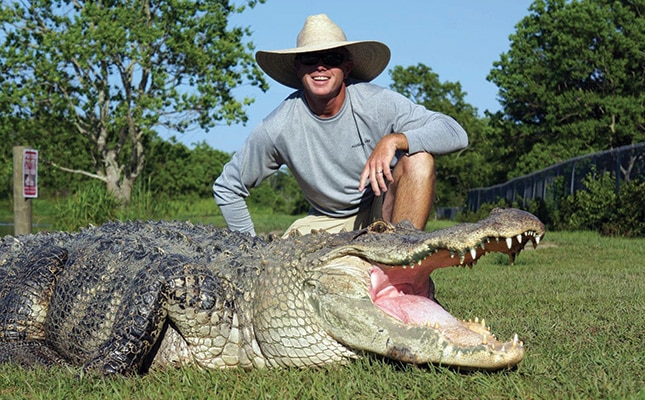 Alligators are dangerous. They're ferocious killing machines that have somehow survived since the times of the dinosaurs. Get in a fight with one, and you probably won't win. So what do thrill-seekers do with these beasts? Pet them.
Need to know: Alligators might have earned themselves a bad reputation, but there's plenty of misconceptions out there. The staff at Alligator Alley Adventure are happy to answer your questions and educate everyone on alligator facts.
Where it is: Summerdale, Alabama is just a few minutes from Gulf of Mexico beaches. Perfect if you're on vacation. You'll be driving for a few hours if you're coming from Montgomery or Birmingham, though.
The adrenaline experience: Not only are there 450 alligators that thrillseekers can hang out with you're also allowed to hold a baby alligator. They recommend you arrive during feeding time to get a more exciting gator experience.
Click for more details:
"Professional driver on a closed course. Do not attempt." is no longer something thrillseekers have to worry about with this experience gift idea.
Need to know: Up to 6 drivers can get together and drive Porsches on a dedicated race track. There's also plenty of lessons available so you can hone your driving skills. Those lessons are for beginners up to advanced so it's really a gift that you can give again and again. Where is it: You'll find this driving school at the beautiful Barber Motorsports Park in Birmingham, Alabama.
The adrenaline experience: Besides driving on a professional race track and experiencing multiple luxury cars, speed demons can also take more advanced lessons that eventually lead to eligibility for an SCCA racing license.
Click for more details: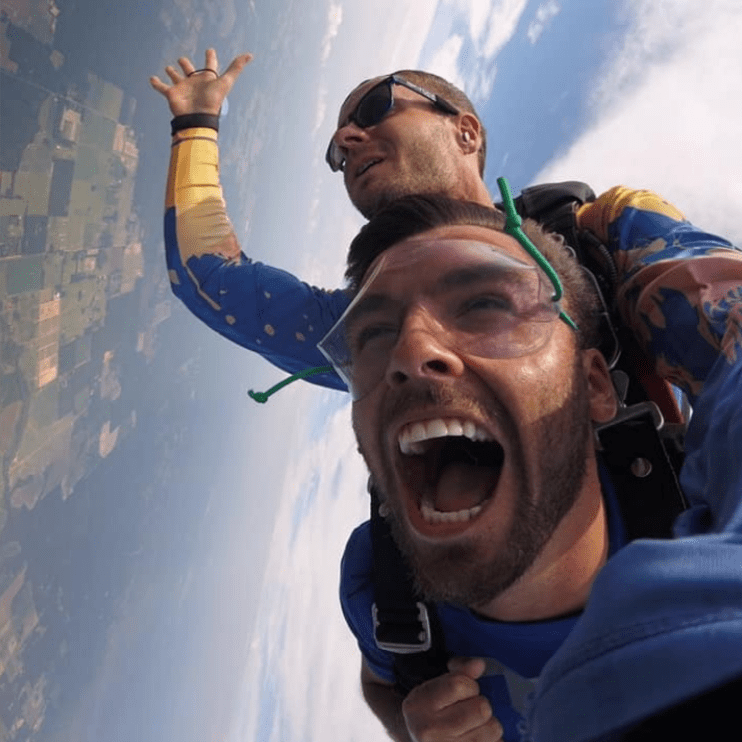 As if skydiving couldn't get any cooler you can take in the spectacular sights as you dive over the Gulf of Mexico. Morning and sunset drops are available for a unique experience. They also have a really unique gift idea – birthday skydiving! Since they can drop you right next to the Flora-Bama Lounge and Beach Bar, it would make for a fantastic start to a birthday celebration.
Need to know: Skydiving is for thrillseekers aged 19 and over. They offer everything from birthday parties to a gender reveal tandem jump for dads to be. (Another great gift idea!)
Where is it: As you'd expect, it's close to the Gulf of Mexico beaches. Elberta, Alabama to be exact. Just a couple hours from Montgomery.
The adrenaline experience: Well, skydiving itself is a pretty amazing adrenaline experience. Something cool they offer alongside their packages is photography and video recording so they'll never forget the moment. They also offer gift cards.
Click for more details:
This is an excellent way for adrenaline-seeking newbies to sink their teeth into skydiving. They even have packages for the perfect gift idea! Need to know: They offer everything from beginner jumps to advanced packages so no matter who you gift to they'll be happy.
Where is it: Just an hour north of Birmingham in Vinemont, Alabama.
The adrenaline experience: Not only do they offer skydiving, but you can also try out wingsuiting and accelerated freefalling. Or if they really want to keep the adrenaline going, there are even lessons to become a skydiving instructor themselves.
Click for more details:
Who wouldn't love the opportunity to fly a plane themselves? Imagine that plane ride also took them over the beautiful beaches of the Gulf Coast, and you'll have this amazing flight experience.
Need to know: It's not just an aerial tour; they'll actually get to fly the plane. You can book between 20 and 60 minutes. During that time, they'll be able to learn the basics of flying as well as taking in the beautiful sights, including dolphins, sharks, and rays.
Where is it: Gulf Shores, Alabama, about 3 hours from Birmingham. But well worth it.
The adrenaline experience: The American Ranger 1 gyroplanes are really cool! They can go up to 100 mph and cut through the wind. They'll be flying a gyroplane themselves for a once in a lifetime experience. It's also an amazing adrenaline junkie experience gift for kids – you can go as young as 9! Lastly, they offer a photo and video package so they can relive the flight again and again. Something else they offer that adrenaline junkies might love is flight lessons – perfect for someone looking to earn their pilot license.
Click for more details:
Considering how beautiful it is, it makes sense that many of the adrenaline junkie experience gifts in Alabama are centered around the Gulf of Mexico. But there's really so much more to it! What's your favorite adrenaline experience in Alabama? Tweet us at @UGifter!
Find More Experience Gifts Near Me