Disclosure of Material Connection: Some of the links in this post may be "affiliate links." This means if you click on the link and purchase an item, I will receive an affiliate commission. Disclosure in accordance with the Federal Trade Commission's 16 CFR, Part 255. This site is a participant in the Amazon Services LLC Associates Program, an affiliate advertising program designed to provide a means for sites to earn advertising fees by advertising and linking to Amazon.
Nunavut accounts for a large swath of Canada's wild, untamed arctic archipelago. This Northern tundra is home to some of the most dramatic land in the world, as well as some of the most interesting people. Come experience the 'Arctic's Capital' in all of its glory. For true thrill-seekers, this is paradise. That being said, you're sure to find a gift experience for that one adrenaline junkie in your life. You know the one.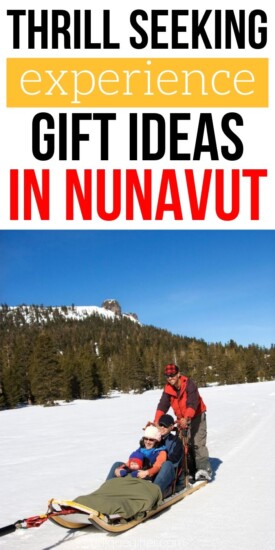 Must-Visit Adrenaline Junkie Experience Gifts in Nunavut
If the Northwest Territories is their next adventure, we have an adrenaline junkie experience gift list for that. But for now, jump behind a pack of sled dogs, or join a hiking excursion for a truly Nunavut adventure! The people, places, and wildlife that make up this harsh but beautiful land are only second to the wealth of thrill-seeking opportunities you can find here. Go beyond the beaten path, and test your limits with these adrenaline junkie gift experiences in Nunavut!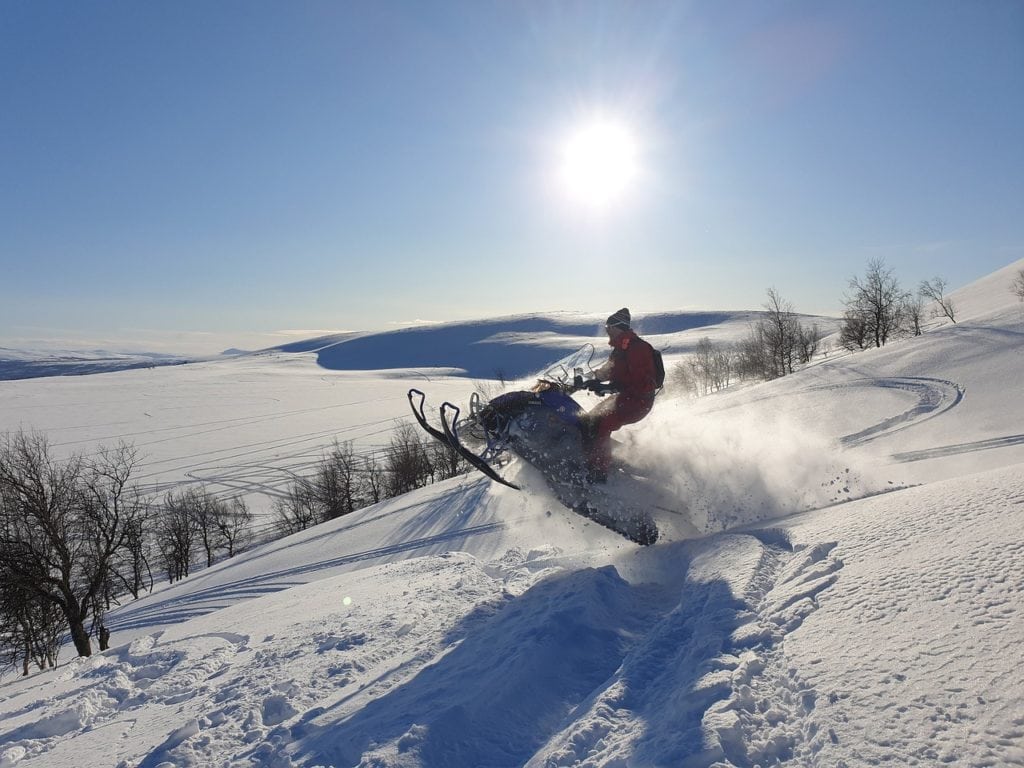 This is truly a snowmobiling experience that takes it to the extreme, Nunavut style! Embark upon a 5 day, 4 night journey across the expanse of terrain between Iqaluit to Kimmirut. None other than Inukpak Outfitting will take you there aboard their fleet of snowmobiles. A trained bilingual guide will take you across Frobisher Bay, the Meta Incognita Peninsula, and finally, the Katannilik Territorial Park, followed by Kimmirut. This is an epic journey worthy of adding, and with the help of Inukpak Outfitting, crossing off your bucket list.
What to Know: Accommodations include two nights inside of a full-service hotel and two nights in heated cabins. Expedition grade apparel and footwear are included in the cost, as well as your guide and some meals. Visit their website to learn more about the specific details of this excursion.
Where is it?: This expedition begins and ends in Iqaluit.
The Adrenaline Experience: You're leaving the beaten path far, far behind. This is an adrenaline junkie gift experience for the explorers at heart. Traverse land once charted by legendary explorers, the homeland of the resilient Inuit people. Feel the rush of trekking behind the engine of a snowmobile at your own control, and see some of the untouched splendor that is Nunavut territory. Keep your eyes open; you might just catch a glimpse at the world-renowned emerald Northern Lights dancing in the night sky.
Click for more details: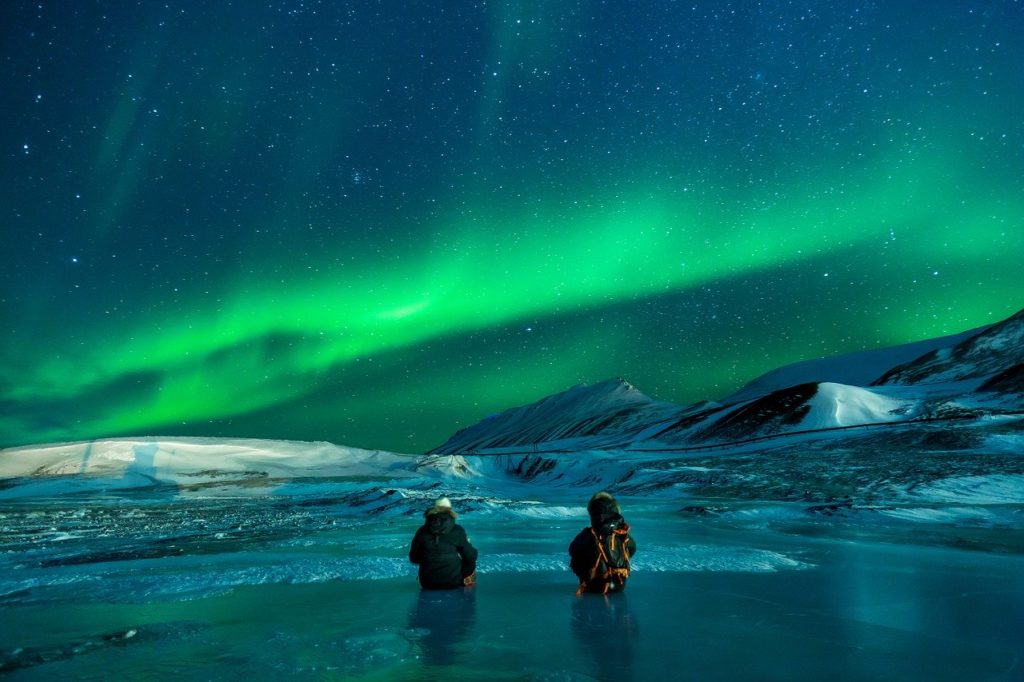 If Arctic diving wasn't on your extreme bucket list, now it is. Take a trip with the pros at Arctic Kingdom for a once in a lifetime opportunity to participate in an Arctic diving safari. Nunavut is one of the only places in the world where you can experience conditions, and wildlife such as this. Explore floe edge, the 'line of life' just outside of Pond Inlet before embarking on increasingly challenging, but rewarding dives over the course of an 8 day, 7 night diving experience.
What to Know: The Baffin Island Dive Safari is an experience like none other. It's an adrenaline experience where participants will dive into the natural habitats of Narwhal, Beluga whales, Bowhead whales, and even Bearded seals. Pricing, accommodations, and just about every other detail of this trip are outlined on Arctic Kingdom's website under the 'Baffin Island Dive Safari.'
Where is it?: Eclipse Sound, Pond Inlet Nunavut.
The Adrenaline Experience: An exclusive ice diving trip, the only one of its kind in the world. A once in a lifetime experience to dive in the arctic with a professional Canadian Arctic scuba diving operator. Could there possibly be a more exclusive adrenaline junkie experience gift idea out there? This diving safari will bring you up close and personal with the native wildlife population.
Click for more details: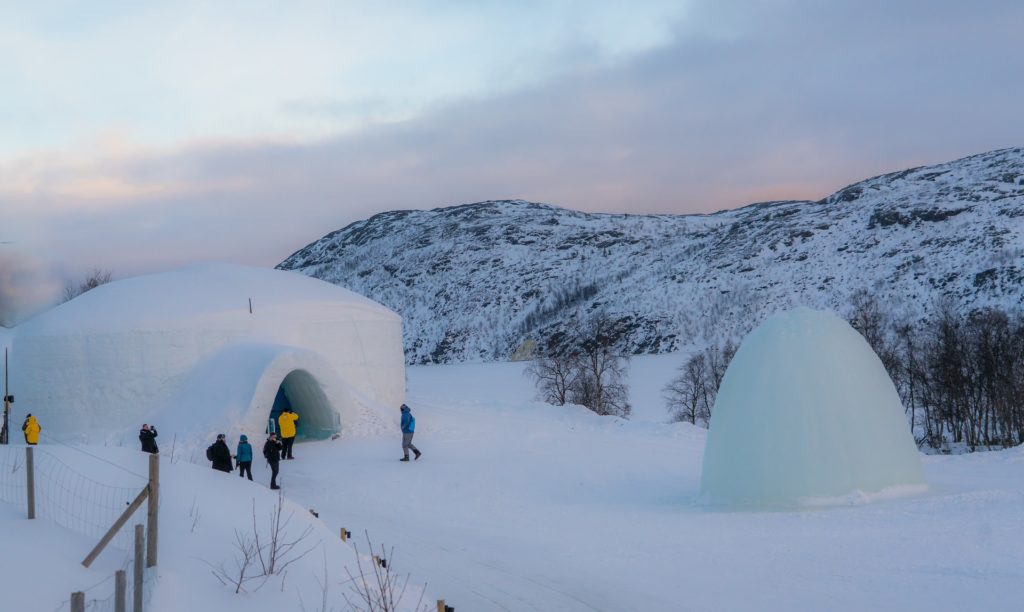 Experience the thrill of Nunavut's natural beauty and experience Inuit culture first hand with this unique excursion. Adrenaline junkies and thrill-seekers alike will revel at the opportunity to camp in Igloos and partake in dogsledding and or ski doo adventures. From March until June, you can have the opportunity to see the Northern Lights from the comfort of an Inuit style Igloo shelter built to traditional standards.
What to Know: You or your favorite thrill-seeker will have the opportunity to spend 2 nights in an igloo. This trip also includes either a dog sled excursion or ski doo adventure. Photography opportunities are plenty suitable for adventurers looking for something new. Visit Igloo Tourism and Outfitting's website for more information about their Igloo Village & Aqsarniit package.
Where is it?: Igloolik, Nunavut. Arrangements are made at the time of booking.
The Adrenaline Experience: Experience one of the most spectacular natural phenomenons on the planet, the Northern Lights, in person. See and feel life as the Inuit peoples have for generations, and explore the gorgeous and naturally unique landscape of Nunavut behind a pack of sled dogs, or from a snowmobile. This is the ultimate adrenaline junkie experience gift for the adventurer at heart.
Click for more details: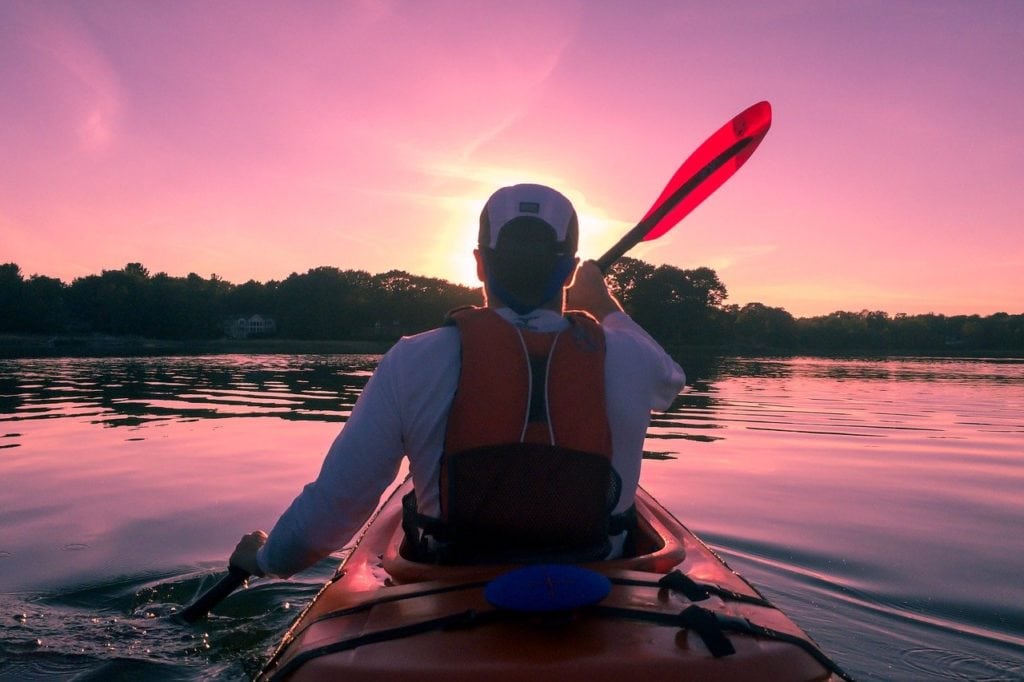 Kayak among the 'unicorn of the sea,' the majestic Narwhal in search of some up close! Black Feather will give you the opportunity to go on a sea kayaking experience you truly can not find anywhere else. This is a 13-night expedition that starts and ends in Pond Inlet. Follow pods of Narwhal in their natural habitat, paddling in some of the most untouched locales on the planet. Led by a professional guide, you'll live the Nunavut experience to its fullest eating excellent trail meals, and sleeping in expedition tents.
What to Know: Black Feather provides an in-depth and detailed explanation of what is included and what you can expect on their Pond Inlet expedition. This is an exclusive experience, conquered by few people featuring an up-close look at Arctic marine and mammal life in its natural environment.
Where is it?: The expedition is centered around Pond Inlet, where you will disembark.
The Adrenaline Experience: Paddle in search of the mighty Narwhal in all of its splendor. Search for the majestic creatures of the arctic habitat while possibly encountering Polar bears and other species of Arctic wildlife. Camp expedition style, 'roughing it' in all the best ways. Adrenaline junkies will be right at home with this experience gift, as it's truly a once in a lifetime experience.
Click for more details: