Disclosure of Material Connection: Some of the links in this post may be "affiliate links." This means if you click on the link and purchase an item, I will receive an affiliate commission. Disclosure in accordance with the Federal Trade Commission's 16 CFR, Part 255. This site is a participant in the Amazon Services LLC Associates Program, an affiliate advertising program designed to provide a means for sites to earn advertising fees by advertising and linking to Amazon.
If you live in Kansas, you're probably sick and tired of looking for gifts and finding stuff in Missouri or Ohio. This isn't one of those lists! These adrenaline junkie experience gifts in Kansas are actually in Kansas state.
Adrenaline Junkie Experience Gifts in Kansas
Instead of gifts, why not send them to experience memories that last a lifetime? So, whether you're a seasoned local of Wichita, resident of the state capital Topeka, or just living or visiting anywhere in the beautiful state of Kansas, these gift ideas will delight any adrenaline junkie passing through.
Try Skydiving with a Tandem Dive
Just because you haven't skydived before doesn't mean you can't! Tandem skydiving pairs you up with an instructor who will do the work so you can just enjoy the exciting, once in a lifetime experience of jumping from a plane.
Need to know: After 20 minutes of training, you and your new best friend (the instructor) will be jumping out of a Cessna 182 nearly 2 miles in the sky. At 5,000 feet to the ground, the instructor deploys and guides the parachute (unless you want to help steer!) as you both float back down safety.
Where it is: Flights take off from the Abilene Municipal Airport in Abilene, Kansas.
The adrenaline experience: Well, if freefalling 120 MPH for 5,000 feet isn't an adrenaline experience, I'm not sure what is. But it's ok if that's not enough, you can also start learning to skydive solo at this location. After taking their course, you can earn your USPA skydiving license and embark on your own.
Click for more details: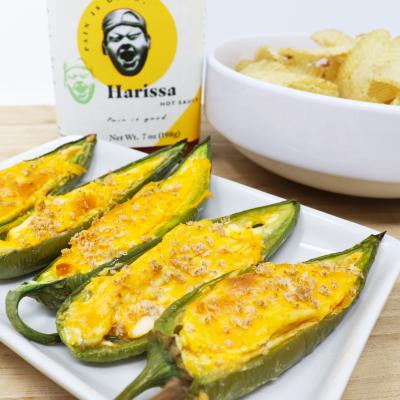 Formally known as Original Juan, Spicin Foods has the hottest hot sauce you'll find anywhere. Since they're based in Kansas state, you can plan a trip to their factory where they have a unique gift shop.
Need to know: The experience is in two things: visiting the gift shop and experience their extra spicy hot sauces. This would also make a unique Kansas state-themed gift idea for someone out of state by ordering them some hot sauce online. At the gift shop, though, you can also purchase test products that you can't get anywhere else. Don't worry; they have water and popcorn there to soothe burning mouths.
Where it is: Their gift shop is located in Kansas City, Kansas. You can also order online, though.
The adrenaline experience: At the gift shop, you're welcome to sample their products. The most adrenaline-inducing item, by far, is The Source hot sauce. One of the world's hottest hot sauces, you're looking at 7.1 million Scoville Units! To put that in perspective, Frank's hot sauce is about 450 Scoville units.
Click for more details: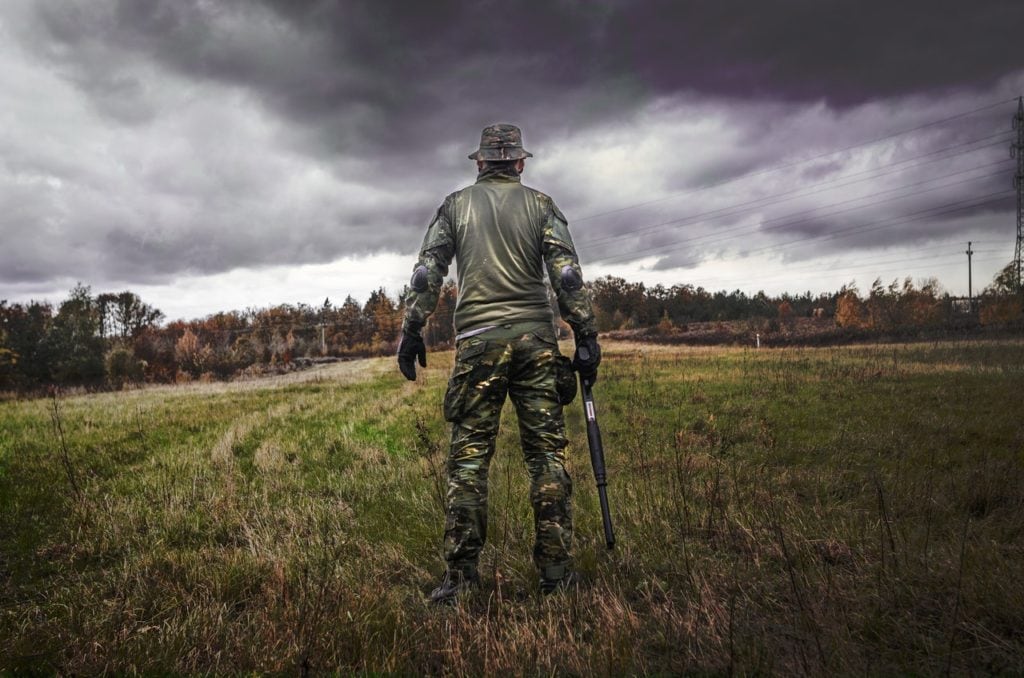 This is the perfect place for gun enthusiasts in the Kansas state area and considered to be one of the best firearm stores in the country. These guys are passionate about their guns and have created a welcoming environment for fellow enthusiasts.
Need to know: This shop sells guns and ammunition but also has a dedicated seating area where you can enjoy a cup of coffee and talk. If you're gifting to someone looking to improve their skills, time in the shooting range or taking one of their classes is a great gift idea.
Where it is: Junction City, Kansas, which is just an hour from Topeka.
The adrenaline experience: Rent a firearm and experience the thrill of firing it in their indoor shooting range. More experienced gun owners might also enjoy some of their concealed carry courses or just a gift certificate to add a new firearm to their collection.
Click for more details: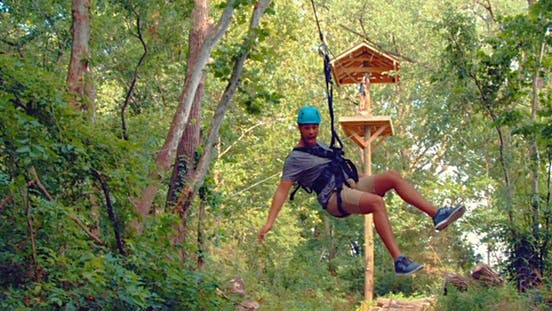 Ziplines are perfect adrenaline junkie experience gifts in Kansas because they're so versatile. You get the feeling of flying through the air and being high in the sky, all while taking in breathtaking views. It's a perfect gift idea for solo zip liners, couples, or even families.
Need to know: They have several different zip line tours that you can book, including a sunset date night tour. Each one runs 2-3 hours and includes some hiking as you move through the park and experience the difference zip lines included in the journey. You can even book or purchase gift certificates online! Great for out of town gifting.
Where it is: You'll find this zip line park in Bonner Springs, Kansas.
The adrenaline experience: Their Ultimate Adventure is the best choice for thrillseekers. It consists of 9 zip lines that stretch over ¼ of a mile! It also includes their final zip line, the "zero-gravity drop."
Click for more details:

Even if you're not ready to go hunting on your own, you can still experience the fantastic whitetail deer hunting scene in central Kansas state. The great thing about booking a private tour, too, is they lease private land to increase your hunting area.
Need to know: They offer guided hunting for all kinds of Kansas wildlife. What makes this a great gift idea for aspiring hunters or seasoned ones looking for a specific game is the rates include everything, even food, and lodging. They take care of everything so they can just enjoy the hunting trip. Don't forget your hunting license and tags!
Where it is: They'll be hunting in the Hickory Creek area of Howard, Kansas, which is just over an hour from Wichita. The hunting area covers a large area, though.
The adrenaline experience: Get your archery or firearm hunt on with their guided tours, plus spend the night in their hunting lodge. They offer not only whitetail deer for meat and trophy, but also turkey, waterfowl, rabbit, and predator hunting.
Click for more details:
See, there's plenty of adrenaline junkie experience gifts in Kansas that don't even require getting caught in a tornado and sent to the land of Oz. They will, however, delight any thrillseeker that you're shopping for a lot more than most "stuff" gifts ever could.
Find More Experience Gifts Near Me