Disclosure of Material Connection: Some of the links in this post may be "affiliate links." This means if you click on the link and purchase an item, I will receive an affiliate commission. Disclosure in accordance with the Federal Trade Commission's 16 CFR, Part 255. This site is a participant in the Amazon Services LLC Associates Program, an affiliate advertising program designed to provide a means for sites to earn advertising fees by advertising and linking to Amazon.
40 Captivating Capcom Gifts
After releasing their first video game back in 1984 with a lesser-known title Vulgus, Capcom has blazed a trail in gaming that has left many of their competitors living in their shadow. With so many iconic franchises ranging from Mega Man to Resident Evil, this gaming goliath there isn't a doubt in anyone's mind that this company is a fan favorite. Here's a guide to help find gifts for Capcom fans they'll love!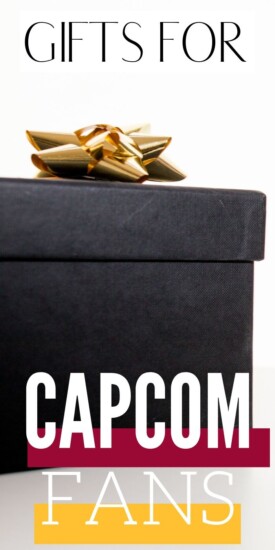 The Best Capcom Collectibles!
If there's a gamer in your life, you can rest assured that there's at least one franchise from this insanely popular company that they love and this list is for them! This list is for any gamer when you really think about it because, to be honest, there is likely not a single person who plays video games that doesn't adore at least one title from Capcom. With so many franchises and so much merchandise to choose from, you're bound to be a bit lost when shopping for that perfect present, so relax, and take some inspiration from these 40 captivating Capcom gifts!
See also: Does your favorite gaming fan also love anime? Dig into these Otaku gift ideas for some more inspiration! 
Resident Evil Mansion Key Replicas
We'll start this list out with Capcom's most popular franchise: Resident Evil! These collectibles are replicas from the keys that you painstakingly find from the game and would make an awesome addition to any fan's collection!
Ebony And Ivory Pistol Kit
This awesome kit allows fans to actually build their own replicas of Dante's pistols featured in Devil May Cry! Complete with instructions with links available for decals to add to the replicas, any DMC fan is sure to be thrilled with this!
Editor's Choice Gifts for Capcom Fans 
Crazy Boxers Men's Street Fighter II Boxer Briefs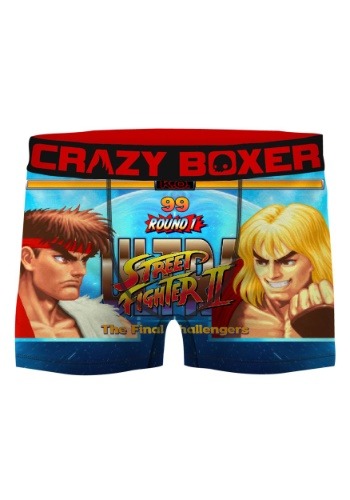 This pair of boxers is perfect for the ultimate Street Fighter fan! Capcom lovers all have their own Street Fighter stories, give them something to celebrate their favorite fighting game.
Mega Man Funko Pop
How do you take an iconic figure that was already adorable and add more to the cuteness factor? Funko is obviously well skilled in that department and shows off their prowess with this Mega Man figure, complete with his jumping pose!
Vega Mask And Claw Replica
One of the most popular and fearsome fighters in the Street Fighter series, Vega has been a fan favorite since the game's release! Known for his deadly claw and his awesome mask to guard the handsome face beneath, the Capcom fan in your life will rejoice upon receiving this!
Darkstalkers: Official Complete Works (Hardcover)
This hardcover book is filled with artwork and history about the fighting game series! Sure to excite any Capcom fan, this book celebrates the 25th anniversary of the gothic horror, hyper-cartoonish universe!
Editor's Choice Gifts for Capcom Fans 
Ultra Street Fighter II Ryu Action Figure Collectible

Ultra Street Fighter II Ryu Action Figure Collectible
There's nothing like a collectible to a Capcom series fan! If you're looking for an easy gift for Capcom fans, consider a figure of a character from their favorite game!  
Viewtiful Joe T-Shirt
Viewtiful Joe was easily one of the most stylish and beautifully illustrated video games of its time and it had no shortage of fans! Capcom's fan turned hero is shown in full glory with this t-shirt that is available in a multitude of colors and sizes!
Dead Rising 4
Does the fan in your life own the latest addition to Capcom's wildly successful zombie-slaying series? We're certain if they love Capcom and they love killing zombies, then this gift is sure to knock 'em dead!
Cold Killer X Prop
Who else but Capcom could make games about being a lawyer so successful and so compelling? This prop is a replica of the potent cold medicine that's used as evidence in the trial conducted by Phoenix Wright! Perfect for the die-hard Capcom fan!
Rathalos Statue
Monster Hunter is hailed as one of the most unique and addictive games that Capcom has released. Filled with tracking and hunting deadly goliaths, it's famous for a reason. This statue showcases one of the fearsome beasts that you come across, presented in painstaking detail!
Devil May Cry 5
Available on most gaming platforms (including PC!), Devil May Cry brings its latest addition to the series with a bang! Any fan of the series is sure to love every minute of the high octane action and multiple playable characters available in this epic game!
Mega Man Retro Poster
This awesome poster celebrates the 25th anniversary of the legendary Mega Man series! Featuring all of the robot masters presented in their 8-bit art style, this gift is guaranteed to look fantastic on any fan's wall!
Street Fighter Home Arcade
This awesome home arcade is perfect for a gamer's living room or maybe to complete a gaming room that they've been trying to finish up! Measuring in at 4ft, it's nearly the size of an actual arcade cabinet and features 3 different Street Fighter games. Definitely one of the coolest items on our list!
Darkstalkers Morrigan/Lilith Leggings
Morrigan and Lilith are fan favorites of the Darkstalkers series and we're sure that the franchise isn't lacking for female fans. These leggings are inspired by the two Femme Fatales and are certain to be the staple of a geeky wardrobe!
Editor's Choice Gifts for Capcom Fans 
POP! Games: Monster Hunter- Zinogre Vinyl Figure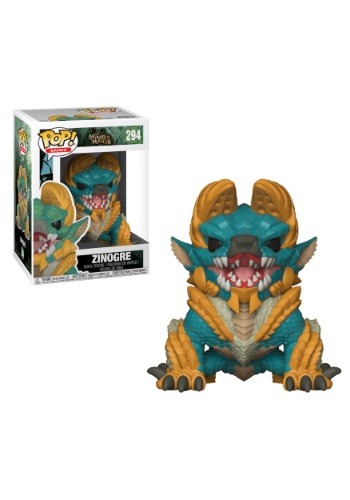 Monster hunter is a game with an increasingly large fanbase with the last few releases in the series. Grab your favorite Capcom fan a gift they'll cherish to celebrate one of their favorite games.
 
Ace Attorney: Part One (Blu-Ray)
Fans should be satisfied having Phoenix Wright in video games alone? Objection! This Blu-Ray presents the rise of Phoenix Wright as he takes on his first case in this animated series based on the popular games!
Monster Hunter Coaster Set
For the loved one in your life that adores everything video game-related, these coasters are sure to do the trick! With over 33 different tribalistic designs and available in sets ranging from one coaster to eight, the gift recipient is sure to love this one!
Breath Of Fire: Complete Works (Paperback)
Containing artwork from the entire series, this paperback that is presented directly from Capcom perfectly captures the essence of the games. Whether its a fan that has followed the series since 1993 or even if they're new to the franchise, it's sure to be enjoyed either way!
Mega Man Pint Glass
This glass is definitely a cool addition to any fan's collection. Favoring a more menaching appearance rather than the classic cutesy Mega Man look, this laser-etched glass looks absolutely awesome!
Street Fighter Ryu Statue
This 10 inch statue is absolute video game art! Based on the fifth installment of the Street Fighter series and officially licensed by Capcom, this statue is sure to thrill any gift recipient!
Dead Rising Zombie Lamp
This lamp is amazing! Appearing as a zombie crawling out of the ground, the lantern in his hand acts as a lamp! Realistically detailed with the artstyle of the hit zombie game, fans are sure to go nuts over it!
Better Call Phoenix T-Shirt
Advertising the services of the famous lawyer in the Ace Attorney game series, this t-shirt borrows the line from a popular television show. We don't object to this gift!
Katt Print
Featuring one of the female leads from Breath of Fire 2, this print perfectly showcases the Woren heroine. Pictured with her spear over her shoulder, it definitely catches her rambunctious attitude!
Nemesis Funko Pop
This guy. Anyone who has played the Resident Evil series knows this fella and likely had some terrifying memories of him. This gift for Capcom fans is the perfect adorable monstrosity which deserves a place next to their Resident Evil collection.
Devil May Cry: The Complete Series (Blu-Ray)
All twelve episodes of the animated Devil May Cry series in all of their high definition glory! Any fan of the game series is sure to enjoy the action-packed and beautifully animated television show!
Capcom Fighting Tribute (Hardcover)
All of Capcom's fighting games are featured here! Presented in various art styles, this book is packed with tons of different pictures from multiple artists to commemorate some of the greatest fighting games ever created!
Capcom Logo Decal
Sometimes, it's as simple as just flashing the logo! This world-renowned logo is instantly recognizable to any gamer and we're sure the fan in your life would be thrilled to stick it to something they own.
Wearable Mega Man Helmet
One of the most famous helmets in all of the video game universe? It's wearable? Sign us and any other Capcom fan in the world up for this one! Officially licensed by Capcom and did we mention that it's wearable?!
Ghosts 'N Goblins Mousepad
Older players will definitely recognize this title and are bound to fall in nostalgic love with this awesome mousepad! Featuring retro 8-bit pixelated art, it showcases the different monsters that you come across in the game and even the hero himself!
Nero's Trench Coat
Anyone who has played the Devil May Cry series knows how cool some of the fashion is in the franchise and this coat is no exception! For the fan that either wants to cosplay as Nero or wants to wander around every day looking like him!
T-Virus/G-Vaccine Replica
We made sure to save one of the coolest gifts for last! This package comes with two gifts. One is a replica of the T-Virus which causes the zombies and mutants in the Resident Evil series and the other is the vaccine needed to stop the virus in its tracks. Truly a must-have collectible for any fan of the franchise!
We've made it to the end! After all these incredible gifts that we've scoured the internet for, we don't have a doubt that the only problem you had was deciding which one you'd end up snagging! Did you find anything that you couldn't live without? Maybe you've already gotten something from this list that a fan fell in love with at first sight? Feel free to let us know on Twitter (@ugifter) or Instagram (@uniquegifter) and thanks for checking out 40 Captivating Capcom Gifts!