Have you ever wanted to have a themed gift exchange party? "Gifts for the Letter A" is a wonderful theme to set! There are so many options and of such a wide variety!
How to pick gifts for the Letter A
Look for gift ideas that start with the letter A or otherwise are "A" themed. Be creative!
Arrow Light Up Sign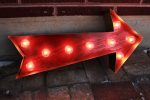 This arrow light-up sign is awesome for home decor or for a business as well. Anyone would be pleased to put this sign up!
Audiobook Collection: J.R.R. Tolkien
J.R.R. Tolkien's audiobook collection is the perfect gift for a Tolkien book lover. Not only that, but they can listen to it instead of reading, which means they can enjoy it almost anywhere and anytime!
Address Book, Hardback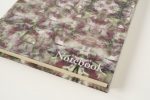 While a majority of our life is in digital form these days, there are still a lot of us who enjoy having physical copies of things. Try this hardback address book as a gift for someone who likes to have things written down, either instead of digital form or in addition to it!
Address labels, custom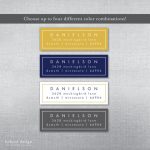 Again, a lot of things are digital form these days but we still send snail mail for some things we mail out. These custom address labels are perfect for that person in your life that likes sending things by mail!
Art Set- 82 pieces
Art sets can be used by all ages. Anyone who has a creative streak that involves drawing, coloring, or the like, will enjoy this art set!
Airplanes Tee Shirt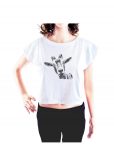 Do you know someone who likes airplanes, riding in them or their mechanics? Get her this tee shirt with planes on it!
Alice in Wonderland & Alice Through the Looking Glass Bundle
Alice in Wonderland movies are great, get your friend both of the movies at once so they can enjoy them back-to-back!
Airplane Glass Figurine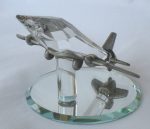 Airplanes are cool. They make great decorations and are interesting to look at!
Avocado Face Mask
If you know someone who likes to pamper themselves, or who needs to pamper themselves once in awhile, this avocado face mask would be a wonderful addition to their self-care routine!
Assassin's Creed Movie
Movies are always an enjoyable gift. We all love entertainment! Grab up this movie for your friend!
Apple Scented Candle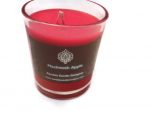 Candles are a popular gift these days, and a lot of people like the scent of apples. You can give this candle for your friend who loves candles or apples!
Apple Coffee Mug- New York The Big Apple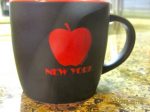 This coffee mug is so awesome for anyone who loves New York!
Apple Butter
Apple butter is delicious! Is there a foodie in your life that could use some apple butter to try or who already likes it?
Alias- Family Board Game
For the family who has everything but needs to spend more time together, get them this Alias board game to play with each other!
Axe Bodyspray
Axe bodyspray is popular and such a nice gift. Just make sure to write them a little note not to wear too much!
"A" Vintage Scrabble Letter Necklace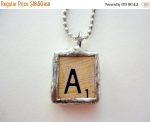 Scrabble letter "A" on a necklace, and it's so adorable! It's perfect for your friend whose name starts with A!
Air & Space Magazine Subscription
Is there an airplane or space fan in your life? Get them a year's subscription to this magazine so they can learn more about these topics!
"A" Keychain Letter
Another perfect gift for that person in your life whose name starts with "A." Everyone uses keys and can use a personalized keychain such as this!
"Ask me about my video game achievements" Tee Shirt
What a wonderful gift for that friend who is playing video games, constantly! They are so proud of their achievements!
"A" Ring Letter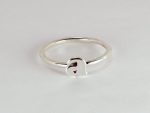 Is your friend not a fan of necklaces or keychains, get them this ring with the letter "A" on it!
There you go, twenty choices for the letter "A" for a themed party or someone who would appreciate any of these gifts! In this list, there are so many great ideas for those people in your life who have varying interests and hobbies!