This is it: The Ultimate List of STEM Birthday Gift Ideas that Will Give Your Kids an Edge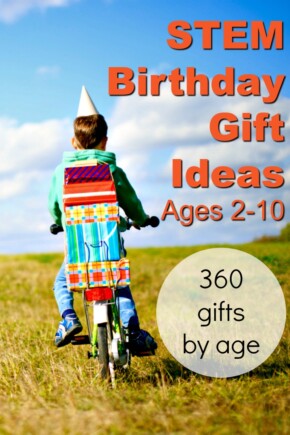 There are millions of budding scientists out there, interested in robotics, coding, programming, chemistry, biology, marine biology, math and more. Support their creativity and learning subtly (or not subtly) by giving them cool science gifts when holidays come up.
There are actually a lot of awesome engineering gifts and toys available that they can use for years (huge win!), that will become their top toys, giving them hours and hours of fun.
What is the Definition of STEM Toys?
STEM stands for Science, Technology, Engineering, Math. STEM toys encourage children to play and interact with STEM concepts, finding out how enjoyable they can be while understanding the world around them. By combining their toys with the power of play, you'll develop their brains for years to come. These top STEM toys will give your kids an edge! These disciplines also have a tendency to be correlated with well compensated jobs.
Here is the directory for our STEM Gift Guide to help you pick out the perfect present:
STEM Birthday Gift Ideas for 2 Year Olds
STEM Birthday Gift Ideas for 3 Year Olds
STEM Birthday Gift Ideas for 4 Year Olds
STEM Birthday Gift Ideas for 5 Year Olds
STEM Birthday Gift Ideas for 6 Year Olds
STEM Birthday Gift Ideas for 7 Year Olds
STEM Birthday Gift Ideas for 8 Year Olds
STEM Birthday Gift Ideas for 9 Year Olds
STEM Birthday Gift Ideas for 10 Year Olds