Disclosure of Material Connection: Some of the links in this post may be "affiliate links." This means if you click on the link and purchase an item, I will receive an affiliate commission. Disclosure in accordance with the Federal Trade Commission's 16 CFR, Part 255. This site is a participant in the Amazon Services LLC Associates Program, an affiliate advertising program designed to provide a means for sites to earn advertising fees by advertising and linking to Amazon.
Space: the final frontier. These gifts are perfect for someone who loves astronauts or but sadly cannot be one. Surely they have the space in their homes to add in one of these astronaut-themed gifts that are (mostly) for adults.

Astronaut-Theme Gifts
Dress For the Job You Want Mug
Just dress in a space suit every day and soon you'll be an astronaut.
Astronaut Ice Cream
Dehydrated space food is an astronaut staple at this point. Give them a taste of what life would be like off planet.
An Astronaut's Guide to Earth Book
This book was written by a real astronaut! In this bestselling book Chris Hadfield teaches readers how to think like an astronaut with personal stories of his training and missions.
NASA Hoodie
This hoodie has a vintage style rocket ship and NASA logo on it.
Astronomy Print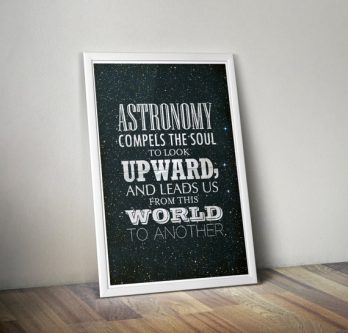 This astronomy themed art print says "Astronomy compels the soul to look upward, and lead us from this world to another." Perfect for any earth-bound space explorer's home.
LED Astronaut
This little LED astronaut will light up their life. Since it's USB powered it's perfect for lighting up their computer desk at night.
Constellation Notebook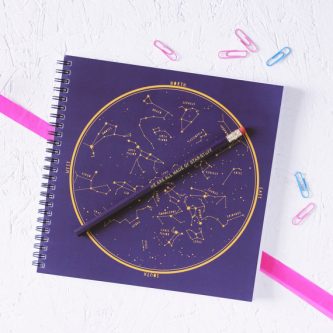 This handmade constellation notebook is printed on recycled paper. It's a wonderful gift for astargazer.
Space Egg
What's better than eggs? SPACE eggs! This silicone mould will turn an ordinary egg into an eggstronaut.
Planetary Spray Paint Art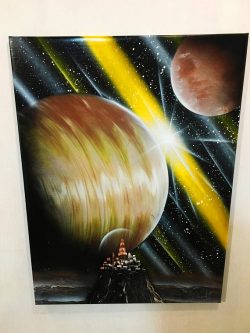 This gorgeous piece of art is entirely handmade using spray paint. It's a truly unique gift that will most likely look amazing in their home.
Metal Apollo Model
They can put together this metal snap together model and then put it on display. It's two gifts in one, really.
Ground Control To Major Tom Prints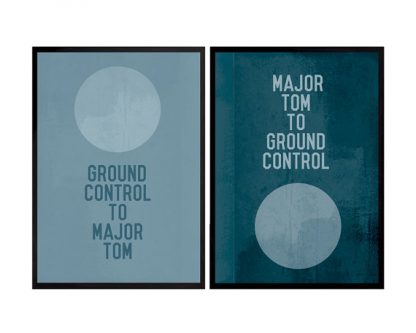 Space Oddity is a David Bowie song that tells the story of an astronaut's voyage.
What's It Like In Space? Book
Anyone who loves astronauts has bound to wonder: What's it like in space? This book brings together the stories from dozens of international astronauts to answer just that.
Planet Hair Pins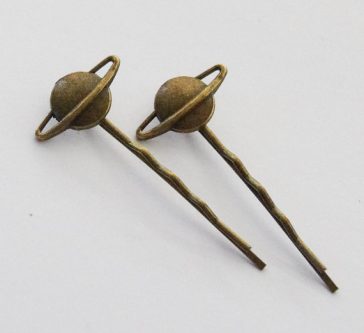 These space themed hair pins feature photo realistic images of the 8 planets in our solar system plus the sun and moon.
Back In My Day Mug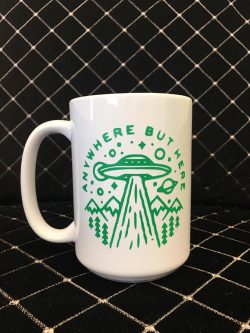 Everyone has a "back in my day" think they complain about. This is for that person in your life who just can't accept Pluto's demotion.
Astronaut Sculpture
Made of pewter, this sculpture is of an astronaut floating through space.
NASA Recruitment Poster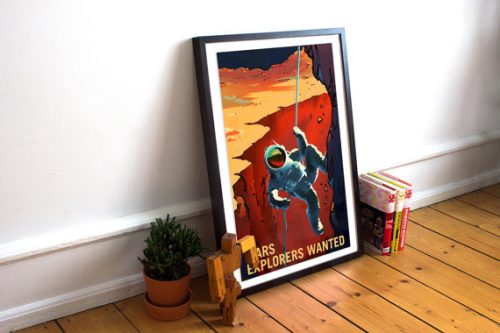 NASA actually released the files for a bunch of amazing space posters for free – but this one will show up to you printed any size so you can give it away as a wonderful gift. Where do I sign up?
Nanoblock Astronaut
Nanoblocks are similar to Lego but way smaller in size – hence the name. This fun build even features a stand for display.
Space Capsule Tea Infuser
If they're a tea drinker (and really, who isn't) this infuser makes for a great gift. The little astronaut can dangle bravely out of the space station (mug) during the mission.
Personalized Keychain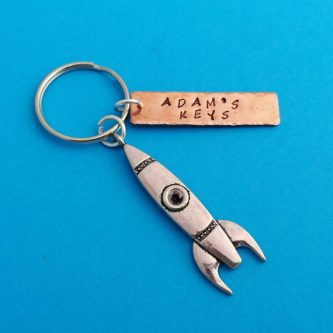 Keychains are not always the best choice for a gift but the perfect keychain definitely breaks that rule. This one is personalized too!
Astronaut Wine Stopper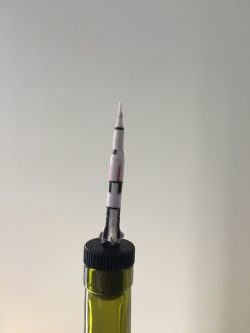 Probably the most mature gift on this list, this astronaut wine stopper gives some incentive not to finish the whole bottle.
By giving one of the gifts on this list your recipient will definitely think you're "out of this world". (I'm sorry for that pun.)