Disclosure of Material Connection: Some of the links in this post may be "affiliate links." This means if you click on the link and purchase an item, I will receive an affiliate commission. Disclosure in accordance with the Federal Trade Commission's 16 CFR, Part 255. This site is a participant in the Amazon Services LLC Associates Program, an affiliate advertising program designed to provide a means for sites to earn advertising fees by advertising and linking to Amazon.
Did you know Idaho comes from a Native American word that means "the land of many waters." It's no surprise, then, that there are plenty of adrenaline junkie experience gifts in Idaho. Yep, there's so much more to the state of Idaho than potatoes.
Adrenaline Junkie Experience Gifts in Idaho
So whether your thrillseeker is visiting or living in Boise or somewhere else in Idaho there are so many exciting gift ideas for adrenaline junkies. Or maybe you'll just give these to yourself on your next vacation or Idaho weekend. Up to you!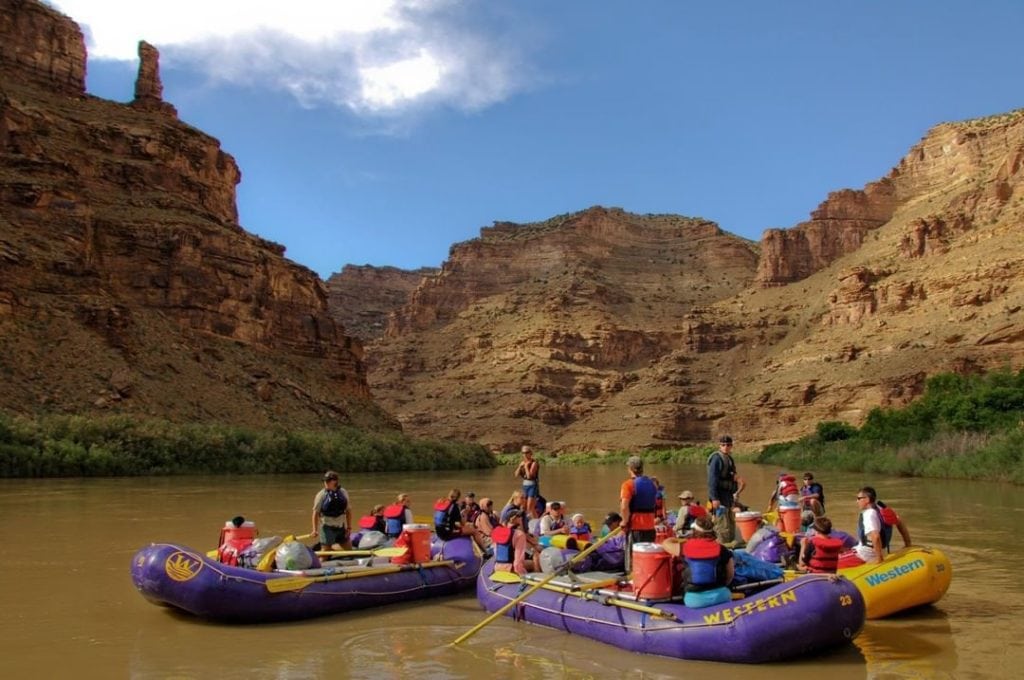 If it's the land of many waters, there must be some whitewater rafting in Idaho. There's so many cool potential gift ideas with whitewater rafting, but these multi-day excursions are some of the most extreme.
Need to know: These 4-6 day backcountry adventures take you whitewater rafting down your favorite Idaho river. The class of the rapids changed based on the water levels, but they have plenty of family-friendly and more thrilling options.
Where it is: They offer whitewater rafting on Idaho's Salmon River and Snake River through Hells Canyon.
The adrenaline experience: If you opt for the Hells Canyon trip (and why wouldn't you with a name like that) you'll be facing the largest whitewater rapids in the pacific northwest. Or pick the Middle Fork of the Salmon for some unforgettable class III-V level rapids.
Click for more details:

This full immersion ranch will give them the ultimate Western vacation experience. Just like people used to live in the olden days!
Need to know: You can rent a cabin at this amazing resort. Although, yes, you do get electricity and running water, everything is perfectly rustic and themed in a western style.
Where it is: Sandpoint, Idaho, it's over 400 miles away from Boise so you might want to fly.
The adrenaline experience: Getting to live your wild west fantasy. There's even horseback riding so you can pretend to be a real cowboy. This is a great gift idea for someone who wants an immersive adventure.
Click for more details: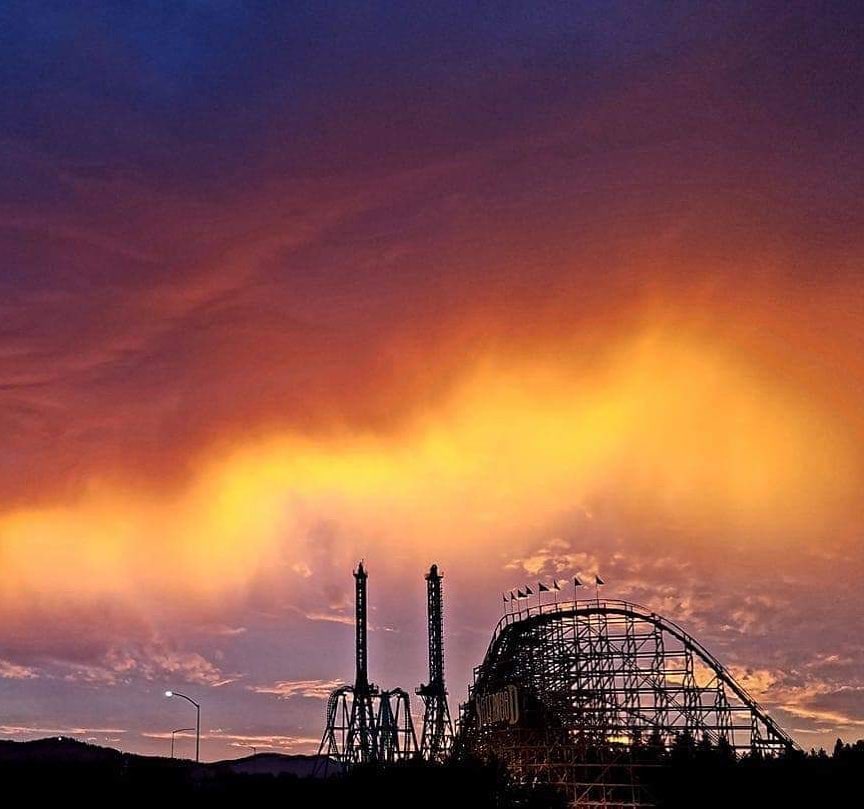 Theme parks are a go to for thrillseekers of all ages. Silverwood in Idaho, though, happens to be one of the best for adventure lovers. They have some pretty intense roller coasters too!
Need to know: Theme park passes make great gift ideas! You can buy a gift card towards their admission or pick up a season pass if you're looking for for a cool local Idaho experience gift idea.
Where it is: Unfortunately for Boise residents this theme park, located in Athol, Idaho, is over 7 hours away by car. The closest city is actually Spokane!
The adrenaline experience: They have plenty of standard thrill rides to get your heart racing. Timber Terror and Tremors are both terrifying wooden coasters where you might feel like you'll fall out of your seat and Aftershock was voted top hanging coaster in 2012.
Click for more details:

A perfect gift idea for those who have felt the desire to leap off a bridge but not quite as excited about hitting the ground.
Need to know: Tandem base jumping lets even beginners have a chance to experience a base jump. If you're not familiar with base jumping its sort of like bungee jumping where you dive off a high spot but instead of bouncing back up you deploy a parachute to make your way down — sort of like skydiving.
Where it is: Twin Falls, Idaho which has plenty of other things to do in the area making this a perfect addition to your trip, or come in for the day from Boise, it's only 2 hours away.
The adrenaline experience: Take a leap of faith off Twin Falls' 486 foot Perrine Bridge. Base jumpers actually consider the sport the next step after skydiving, perfect for adrenaline junkies and extreme sports enthusiasts.
Click for more details: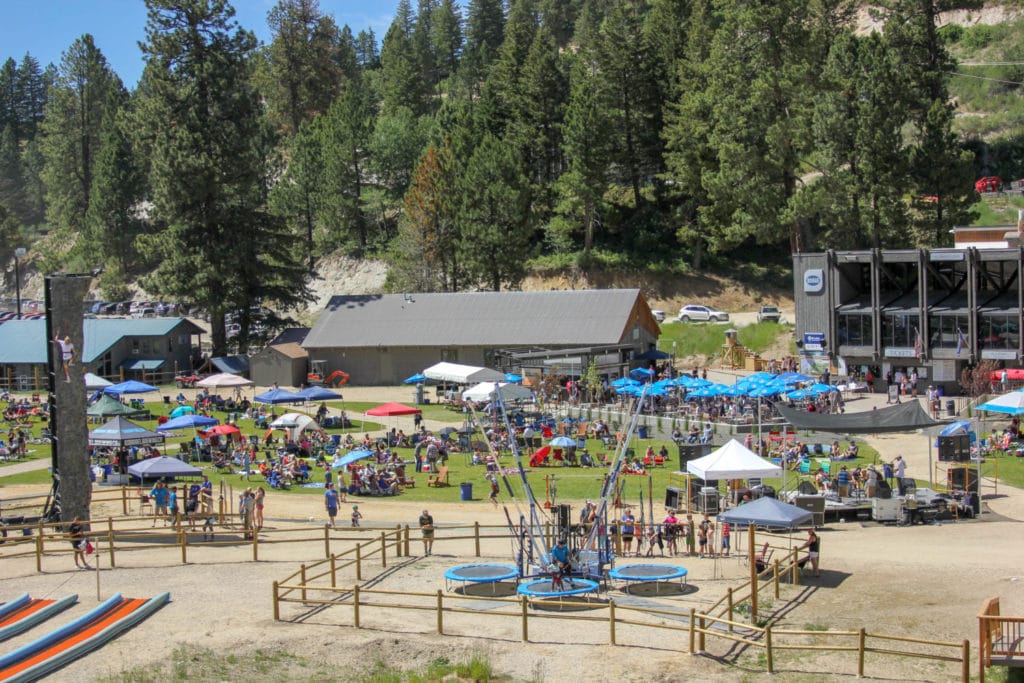 This unique roller coaster twins and turns down the side of a mountain! This place also has mountain biking, summer tubing, trampoline bungee, and a whole lot more.
Need to know: You can just give them a pass for the mountain coaster or buy a pass for a day of fun. If you're looking for great family-friendly adrenaline junkie experience gifts in Idaho, Bogus Basin is an excellent option.
Where it is: Bogus basin is located only 16 miles from Boise, Idaho which makes this a great gift idea for tourists or locals.
The adrenaline experience: Although there's plenty of fun and exciting activities, the best is the mountain roller coaster. It's 4,330 feet long, and you get to control the speed meaning thrillseekers will fly twisting and turning through the woods.
Click for more details:
A trip to Idaho isn't complete without a visit to the hot springs. Go hiking, check out a zip line, and take a well-deserved soak in the all-natural 100-degree pools.
Need to know: Stay at the Home Hotel, and you'll not only be able to do all the cool stuff in the area but also have a hot spring bath right in your room! Gift idea for a couple of newlyweds, anyone? They also have gift certificates!
Where it is: Lava Hot Springs, Idaho is found on the east side of the state, about 4 hours from Boise.
The adrenaline experience: It depends what you're into! They have downhill skiing in the area for a winter trip, a Lava zipline adventure, and you can even float down a hot spring river. When you're done, relax in real hot springs – something you might only get to do once in a lifetime.
Click for more details:
Who knew there were so many adrenaline junkie experience gifts in Idaho? Hopefully, these gift ideas will excite the thrillseekers in your life… Will you join them? Let us know on Twitter – @UGifter
Find More Experience Gifts Near Me