Disclosure of Material Connection: Some of the links in this post may be "affiliate links." This means if you click on the link and purchase an item, I will receive an affiliate commission. Disclosure in accordance with the Federal Trade Commission's 16 CFR, Part 255. This site is a participant in the Amazon Services LLC Associates Program, an affiliate advertising program designed to provide a means for sites to earn advertising fees by advertising and linking to Amazon.
Know someone heading over to Minnesota on vacation? Or maybe you have some friends in the Twin Cities that need a great local experience gift idea. No matter the reason, we have you covered with these adrenaline junkie experience gifts in Minnesota.
Adrenaline Junkie Experience Gifts in Minnesota
Thrillseekers can be hard to please when it comes to gifts unless you know where to look. These ideas will give experiences, not things, so you're creating nothing but fantastic memories. Even better if it's something you can do together!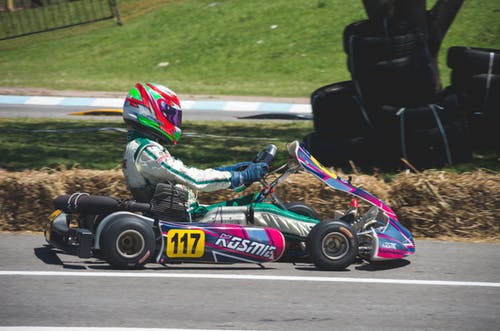 Kids and adults are going to love fulfilling their need for speed with this Minnesota experience gift idea. The best part is that their facility is actually indoors, so you can enjoy it year round; the perfect escape from those snowy Minnesota winters.
Need to know: You have to be 13 years old to "Arrive & Drive" (walk-in), but drivers between 8 and 12 can complete a learning package to be allowed to race in the standard (unrestricted speed) karts. Gift certificates are also available.
Where it is: They have locations in Burnsville and Maple Grove, Minnesota.
The adrenaline experience: Put the pedal to the metal at speeds of up to 40 mph! Their modern go karts are optimized to give them best, fastest, and most thrilling racing experience for beginners and pros.
Click for more details: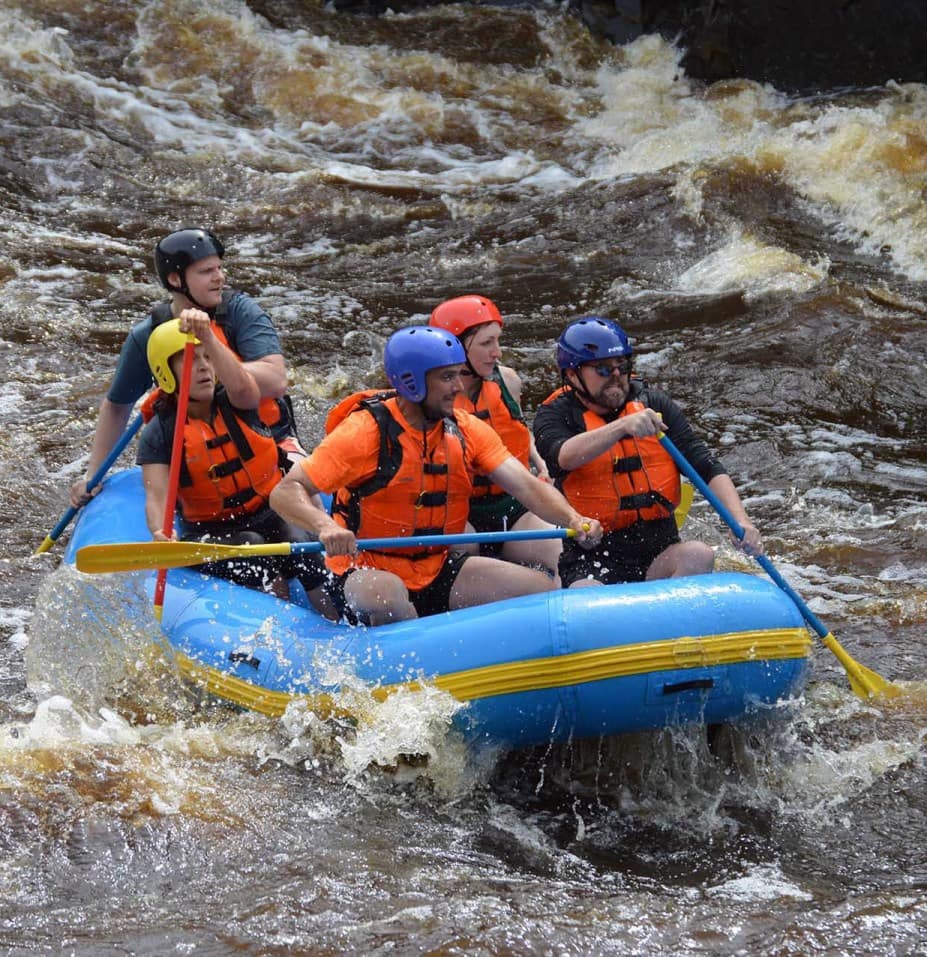 Who knew Minnesota had more to offer than the Mall of America? If you want to impress a thrillseeker who's "done it all" book a whitewater rafting tour. Even better, take the trip together! You need to be 11 to make this trip, though, so it's only family-friendly if the kids are older.
Need to know: Depending on their experience, book either earlier or later in the season because of the rapids change. They also can arrange group trips… Hello, bachelor party idea! They provide the rafts, so even someone who's never gone whitewater rafting can enjoy this gift idea.
Where it is: Their rafting meeting place is in Cloquet, Minnesota, about two hours from Minneapolis.
The adrenaline experience: Experienced rafters and thrillseekers will want to go later in the season when the class II to V rapids
Click for more details: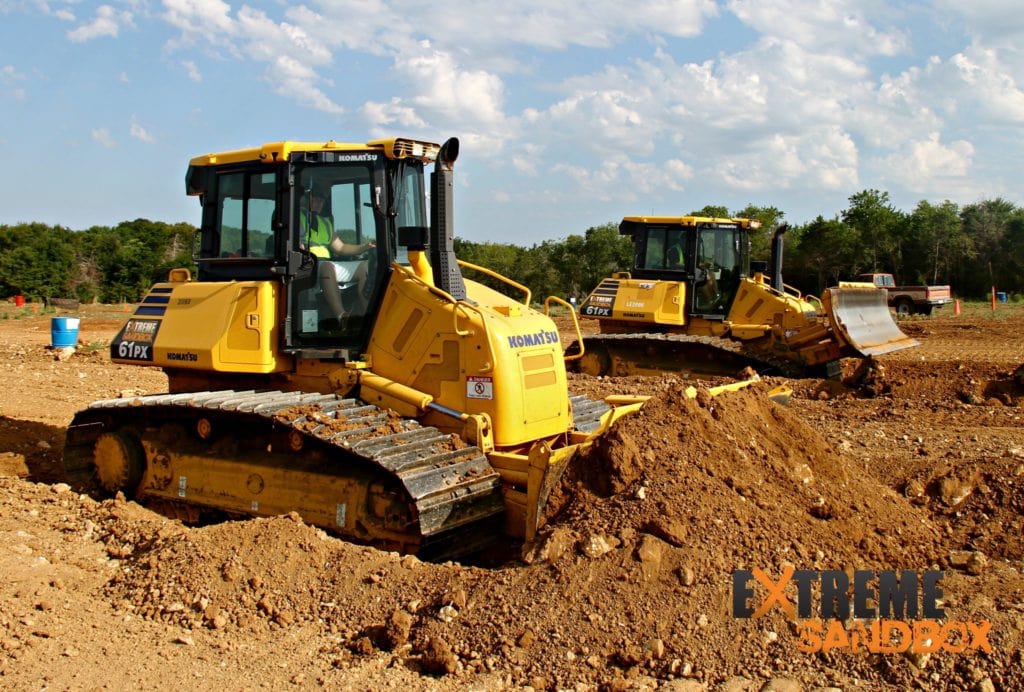 Do you know when you were a little kid and played with those truck toys at the park that let you dig in the sand? This is like that but for grown-ups. This is the ultimate bucket list "live out your childhood fantasy" experience gift idea. In fact, this might be one of the best, and certainly most unique, adrenaline junkie experience gifts in Minnesota!
Need to know: Depending on the package, choose between a bulldozer, excavator, or a wheel loader or drive all three. There are add-ons, and gift certificates are available. You can also split some packages between two people. Oh yeah, they also have a season pass!
Where it is: Hastings, Minnesota not far from the Minneapolis St Paul area.
The adrenaline experience: Where else can you drive a bulldozer, crush a car, and finish it offer with a ride in a firetruck? But that's not even the most extreme part. You can crush a car, make it an 8 hour day of driving all 3 heavy machines or go with a friend and battle head to head in an extreme duel.
Click for more details:
You can't have a Minnesota experience gift guide without including this iconic theme park in the Mall of America! Kids and adults will have fun experiencing or reliving their childhood.
Need to know: There's plenty of rides for thrill-seekers of all ages, and this makes a great gift idea for tourists or Minnesota locals. They even offer season passes! This is a great gift idea for Nick fans, even if they're all grown up now.
Where it is: Bloomington, Minnesota inside the Mall of America
The adrenaline experience: Like any theme park, this one has its fair share of thrill rides. In fact, there are 8 of them to get your blood pumping. The Sponge Bob ride, though, is the best coaster if you like thrills.
Click for more details:
Ziplines are the "it" thing right now for thrillseekers, and what better place to experience it than Minnesota? Once you get up there, the views are so amazing you might forget you're danging high in the air, suspended by a cable.
Need to know: Their 2 ½ hour tour makes a perfect summer and fall gift idea for adrenaline junkies. They even offer some cool evening tours for extra excitement.
Where it is: Nisswa, Minnesota, just 2 hours outside of Minneapolis.
The adrenaline experience: The course contains 7 ziplines ranging from 50 to 950 feet long. You also get to cross their suspension bridge. All this leads to a 51-foot high freefall drop. You can also come and do just the drop if you want a quick thrill.
Click for more details: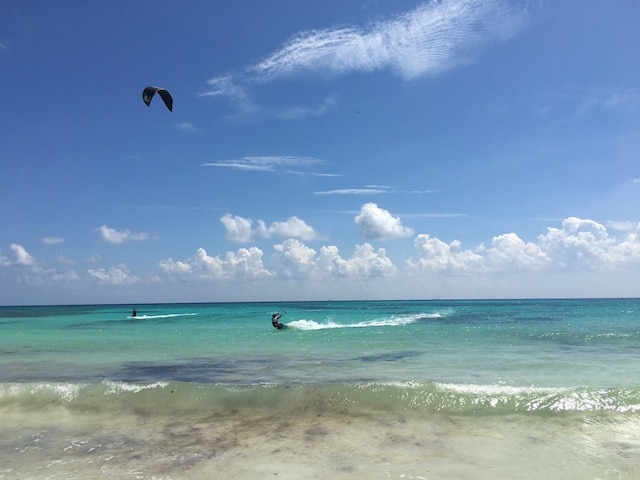 Talk about getting some air! If you've never been kiteboarding, it's skiing or boarding either in the snow or on water, while being pulled by a kite.
Need to know: Before you can go kiteboarding you're going to need some lessons. This company offers them in both summer and winter, although winter is the better time to learn kiteboarding. Classes can be done in pairs if you want a unique anniversary or wedding experience gift idea.
Where it is: They go kiteboarding in the Twin Cities area.
The adrenaline experience: Lessons are a gift that keeps on giving because once they're all taught up, they can take to the skies (sort of) on their own. Just add kiteboarding equipment. There are also advanced lessons for someone who's already taken some classes!
Click for more details:
So whether you're visiting the Mall of America or exploring the rural area, there are tons of adrenaline junkie experience gifts in Minnesota just waiting to be enjoyed. Pick these up for Minneapolis locals or maybe just enjoy them for yourself and have a bit of fun.
Find More Experience Gifts Near Me