Disclosure of Material Connection: Some of the links in this post may be "affiliate links." This means if you click on the link and purchase an item, I will receive an affiliate commission. Disclosure in accordance with the Federal Trade Commission's 16 CFR, Part 255. This site is a participant in the Amazon Services LLC Associates Program, an affiliate advertising program designed to provide a means for sites to earn advertising fees by advertising and linking to Amazon.
Maine is a wonderful state found at the more northeastern point of the US. It's not just a go-to place for maritime lovers or Canadians heading south of the border, there's plenty of adrenaline junkie experience gifts in Maine to enjoy.
Adrenaline Junkie Experience Gifts in Maine
These gift ideas are perfect for Maine locals (in case you want to know what to buy your best friend Stephen King) or thrillseekers taking an east coast holiday. So get your lobster bib on because you're thinking about visiting Maine your trip will be a lot more exciting with these experience gift ideas.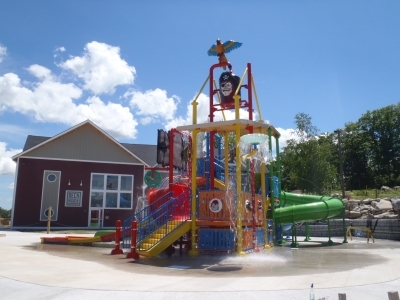 There are lots of exciting things to do by the sea at this sea coast adventure park. What's great is they take advantage of all of Maine's seasons and even have winter activities.
Need to know: This all-ages park is great for adventure-loving families. They offer season passes for locals and online gift cards so it's a great gift idea for a Maine local even if you live out of town.
Where it is: Windham, Maine just 30 minutes from Portland, Maine.
The adrenaline experience: Thrillseekers will love two things: The aerial adventure park and snow tubing. In the summer, the adventure park will have them climbing and zipping around the treetops in this outdoor park. During the snowy months, the tubing lets you fly down a hill and enjoy some winter thrills.
Click for more details:
Maine is home to some seriously fun whitewater rafting rapids. The best part? You can check these ones out as part of a bigger resort for an unforgettable experience.
Need to know: Besides whitewater rafting, you can have plenty of outdoor fun at this resort. There's snowmobiling in the winter, ATVs in the summer, plus pools and hot tubs. Book them a rafting trip or make it a weekend with a cabin rental, up to you.
Where it is: The Forks, Maine.
The adrenaline experience: Beginner rafter can do the easier falls but thrillseekers will love the class 4 whitewater rapids on this course. For a real adrenaline experience, though, visit during one of the 4 turbine tests to raft down Maine's biggest white water release.
Click for more details:
This all-season resort is perfect for adrenaline junkies looking for some new experiences in Maine. In the summer they offer mountain biking and ziplines, and in the winter there's skiing and fat biking, among other things.
Need to know: For winter, you can buy season lift tickets for their downhill skiing, which is the only of its kind in the area. In the summer they have amazing mountain bike trails for a thrilling and challenging adventure. A gift certificate to the resort would make an amazing gift, especially for a couple.
Where it is: Sugarloaf is in Carrabassett Valley, Maine 70 miles from Augusta and 130 miles from Portland, Maine.
The adrenaline experience: Besides being the only above-treeline skiing in the area, they offer a really unique adrenaline experience in the winter. Called Cat Skiing, you ride up the mountain in a Cat truck and ski down deep powder and rugged terrain.
Click for more details:
Can't decide between white water rafting and skydiving in Maine? Here's the ultimate adrenaline junkie experience gift idea: both!
Need to know: You can stay at this adrenaline-fueled resort and take in both skydiving and whitewater rafting. They offer packages with both making this a perfect gift for tourists or nearby thrillseekers. It even includes a BBQ! You can also purchase videos of both experiences to relive every moment.
Where it is: Millinocket, Maine which is located on the north side of the state, 2-3 hours from Augusta and Portland.
The adrenaline experience: Freefall from 11,000 feet on a tandem skydive! You get 30-40 seconds of freefall before parachuting down while taking in the beautiful scenery. The whitewater rafting is class V falls down the Penobscot River. They also offer 2 day rafting trips.
Click for more details:
You don't have to go to California or Australia to learn to surf. This is Maine's only full weekday surf camp, perfect for an adrenaline junkie hoping to take up a new sport.
Need to know: They offer surf camps for kids and adults throughout the summer as well as private lessons. If you're not sure when to book or it's offseason, opt for a gift card as a great gift idea.
Where it is: South Portland, Maine, on the coast.
The adrenaline experience: Surfing newbies will learn the skills they need so they can get out on their own and enjoy the thrill of catching waves. A trip to the beach will never be the same! These lessons aren't just an adrenaline gift, they're also adventures for a lifetime of thrilling surf.
Click for more details: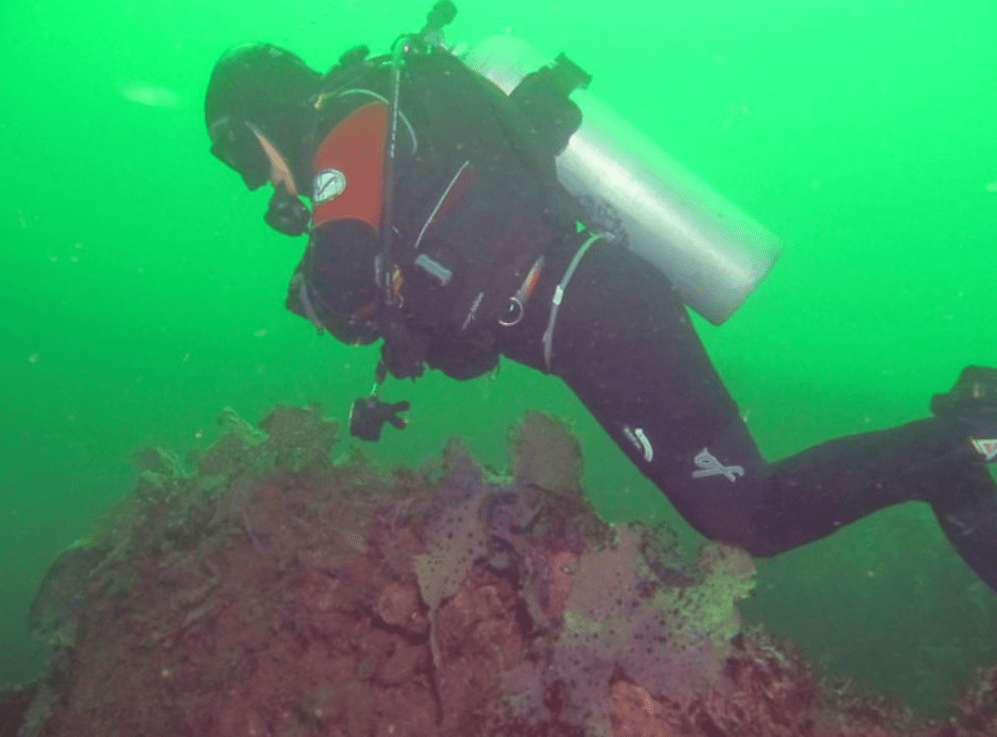 Maine's right on the coast and there's plenty of adrenaline junkie experience gifts in Maine to be found in the ocean. Like sharks.
Need to know: This charter offers plenty of ocean fun including fishing, cruises, and diving. Rent for the day or get everyone to pitch in together for a fun birthday party idea. They also offer diving classes so you can become certified.
Where it is: St. George, Maine.
The adrenaline experience: OK remember the sharks? This is the place to go if you want to go shark cage diving. That's right – they put you underwater in a shark cage so you can get up close and personal with these prehistoric predators. Talk about an adrenaline rush!
Click for more details:
Hopefully, these adrenaline junkie experience gifts in Maine will get your blood pumping! There's definitely great experience gift ideas for everyone in this often underappreciated gem of a state. Don't forget to check out the puffins next time you're in Maine! Or, if you really want to do some fun but thrilling tourist stuff you can always check out the settings for many of Stephen King's popular books, like Pet Sematary, which are set in Maine.
Find More Experience Gifts Near Me