Disclosure of Material Connection: Some of the links in this post may be "affiliate links." This means if you click on the link and purchase an item, I will receive an affiliate commission. Disclosure in accordance with the Federal Trade Commission's 16 CFR, Part 255. This site is a participant in the Amazon Services LLC Associates Program, an affiliate advertising program designed to provide a means for sites to earn advertising fees by advertising and linking to Amazon.
Once called the "great American desert," Nebraska might not seem exciting on the surface. But rest assured there's plenty of adrenaline junkie experience gifts in Nebraska that even the most adventurous people on your list will love.
Adrenaline Junkie Experience Gifts in Nebraska
So whether you're trying to find the perfect extreme experience gift in Omaha or Lincoln for a local or you know someone vacationing in the state of Nebraska, choose an experience that will give them a lifetime of memories instead.
Let's "jump" right in here with skydiving as a gift idea. If you're not familiar with it, tandem skydiving is where the person and a professional skydiving instructor jump from the plane together. That way even totally newbies get a chance at this exciting thrill.
Need to know: You have to be 19 and under 220lbs (possibly 250lbs for an extra charge if you can make arrangements) to skydive here. New skydivers get a 20-minute "training" course before they're taken into the air for their jump. They offer two kinds of pricing, but you're definitely going to want to get a thrillseeker the higher jump.
Where it is: Weeping Water, Nebraska conveniently in the middle of Omaha and Lincoln.
The adrenaline experience: With the regular package they'll be jumping from 13,500 feet in the air and then free-falling at 120 mph. If they're already hooked on skydiving, you can also gift them lessons so they can work on jumping solo.
Click for more details:
This would be a perfect all in one camping and adrenaline experience trip, but it also works as a daytime adventure.
Need to know: This off-road ranch is designed to test your skills with all kinds of the off road equipment. In the summer race dirtbikes and ATVs and during wintertime bring your snowmobile.
Where it is: Norfolk, Nebraska, about 2 hours from Lincoln or Omaha.
The adrenaline experience: They have a 300-foot sand drag strip to test out your skills or multiple paths for ATVs and snowmobiles at different skill levels. But, for a real adrenaline experience, register your junkie for one of the monthly events.
Click for more details: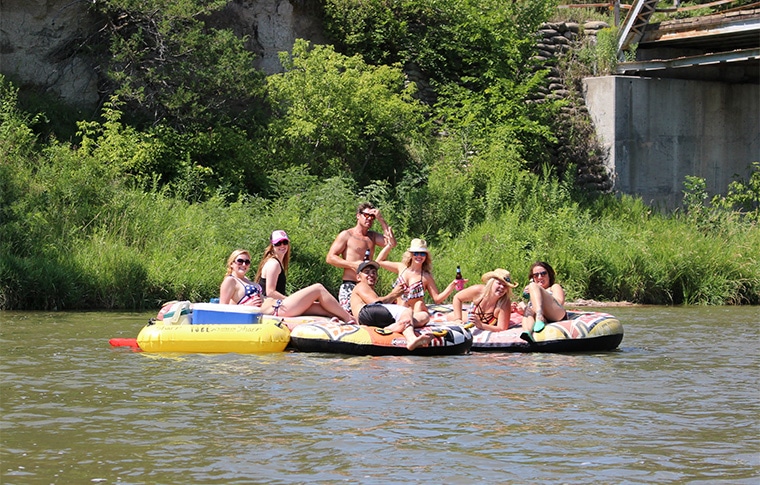 This canoeing, kayaking, and rafting trips are perfect for adrenaline junkie beginners who are just getting used to paddling on the river.
Need to know: They offer a variety of trips ranging from 2 to over 5 hours to go paddling down the Niobrara River. This is a great gift idea for families who are wanting something exciting they can do together.
Where it is: An excellent 5-hour drive from Omaha in Valentine, Nebraska.
The adrenaline experience: This experience is excellent for paddling newbies because it's more of a relaxing trip. Experienced rafters, though might want to rent a kayak and visit class II falls at The Rocky Ford Rapids on the Niobrara River.
Click for more details: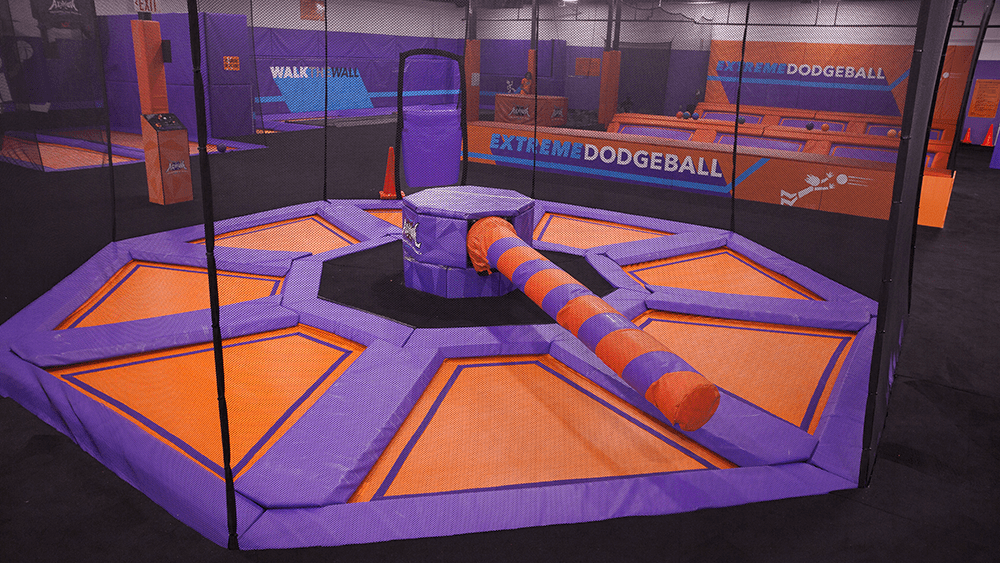 If you haven't been to a trampoline park already you so need to go. They're so much fun for kids, adults, and families! As a bonus, it's also one of the most fun ways to get exercise in, especially on rainy or winter days.
Need to know: You can buy them gift cards, jump passes for a specific day, or season passes. This would be a great Christmas gift idea for families because they can use it in the winter. Anyone can jump, but your level of enjoyment will come from how adventurous you are with it.
Where it is: Conveniently located in Omaha, Nebraska.
The adrenaline experience: Be a kid again and practice all your jumps, rolls, and flips! One of their most exciting features is the performance trampolines designed for more skilled jumpers.
Click for more details:
Everyone knows that indoor rock climbing is the stepping stone (get it?) to outdoor rock climbing which is a fantastic trill. At this place, they can learn to climb or hone their rock climbing skills safety.
Need to know: They have group climbing classes, private classes, and top rope certification. If they just want to climb, you can buy a gift certificate, multi-pass, or membership so they can come back again and again. This is a great experience gift for families too!
Where it is: You'll find this gym in Omaha, Nebraska.
The adrenaline experience: Besides how thrilling rock climbing is and their advanced classes, there's one more thing this gym offers: When they're ready to go out on real rocks they have a guiding service for that first trip.
Click for more details: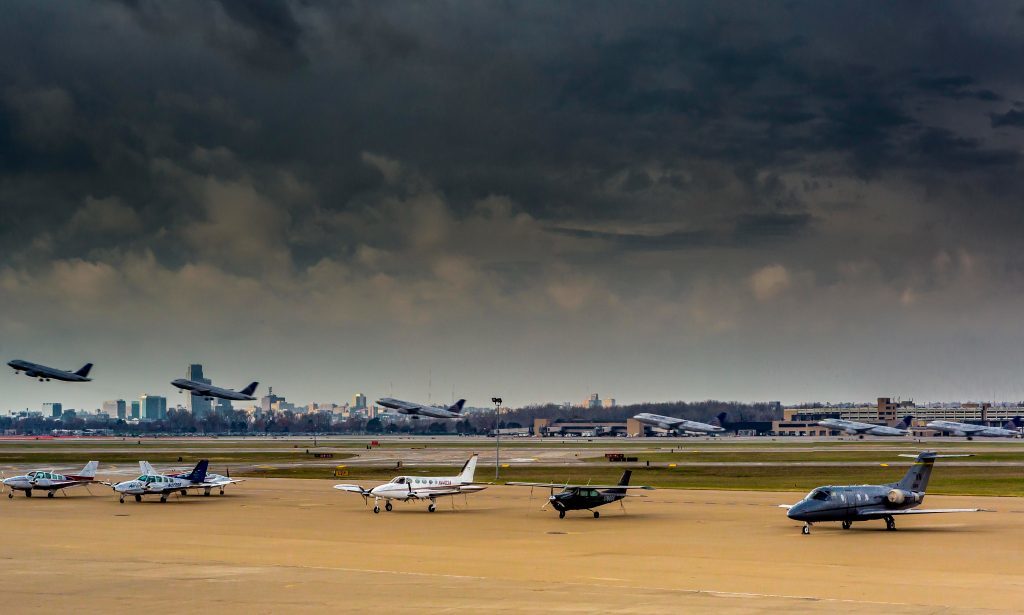 What's that saying? "Give a man a plane ride, he'll have fun for a day. Teach a man to have fun for the rest of his life." Something like that. This would be an amazing graduation or retirement gift for men and women who want to learn to fly!
Need to know: This flight training center is also an FAA testing center so they can do their training and testing all in one place. It's going to cost a minimum of $8,000 and many hours of lessons to complete the training, but it's well worth it. Once they have their initial license, they can upgrade for other things like commercial and instrument certification.
Where it is: At the Eppley Airfield in Omaha, Nebraska.
The adrenaline experience: Once they get their pilot's license, they can fly anywhere as long as the weather is good and they're sub 18,000 feet. It's perfect to a lifetime of leisure flying or a step to a career as a pilot.
Click for more details:
Turns out the monthly steak box delivery from Omaha steaks isn't the most exciting thing Nebraska has to offer after all. These adrenaline junkie experience gifts in Nebraska are perfect gift ideas for thrillseekers of all ages. Did we miss anything, though? Let us know on Twitter (@UGifter) what your favorite adrenaline experience in Nebraska is!
Find More Experience Gifts Near Me