Disclosure of Material Connection: Some of the links in this post may be "affiliate links." This means if you click on the link and purchase an item, I will receive an affiliate commission. Disclosure in accordance with the Federal Trade Commission's 16 CFR, Part 255. This site is a participant in the Amazon Services LLC Associates Program, an affiliate advertising program designed to provide a means for sites to earn advertising fees by advertising and linking to Amazon.
The Leo woman. Born in July and August. She is creative, passionate, generous, and so much more.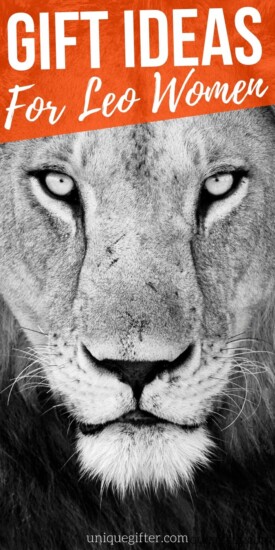 But whatever should you gift her? Gift ideas for a Leo woman aren't easy to come by. But that doesn't mean you can't use her astrological sign to come up with ideas that speak to her traits, whether she's "into her horoscope" or not.
We have you covered.
Here are gift ideas for a Leo Woman.
Inspirational Journal
The best way to be inspirational is by keeping all of your most motivational thoughts and ideas in one place. Let this inspirational journal be that place for your Leo friend.
Inspirational Journal Prompts
Do they already have an awesome journal? Keep them inspired anyways with these great insert-able inspirational journal prompts.
Salty Air Messy Air Don't Care Cover Up
This swimsuit cover up is perfect for a day at the beach this summer!
Winnie the Pooh Quote Necklace
Because let's face it, if they're a friend of yours, then they are absolutely smart, strong and brave.
Inspirational Quote Sign
Let her know that she is going to rock whatever her goals are in the future.
Leo Sign Necklace
This necklace is very simple, very subtle, and quite elegant. It can be a great accessory to nearly any outfit.
Acrylic Paint Set
Did you know that Leos are super creative? Give her the opportunity to show off her creative side with this paint set. We have more gift ideas if she loves painting.
Acrylic Paint Brushes
And these paint brushes.
Drawing Set
If she would like less of a mess around the house, then this drawing set is the perfect way to get started.
9" x 12" Sketchbook
She could keep all of her masterpieces in one place with this sketchbook.
Trifold Mirror
Show her her beauty with this awesome trifold light-up mirror.
Professional Selfie Stick
This isn't just a selfie stick, this is a PROFESSIONAL selfie stick. It can even hold cameras.
No Excuses Art Journaling Book
Art journaling is the ultimate mixed-media creative experience. It is an incredible creative outlet with tons of possibilities.
Undone is Beautiful
This book is a collection of inspirational quotes, stories, and life experiences from the author. It is a great addition to anyone's bookshelf.
Let Me Out Book
Who doesn't want to be more creative AND productive? This book answers how to do just that.
Round Beach Throw
These new beach blankets are going to be a HUGE hit this summer, I can already tell. Part towel, part blanket, and super comfortable, these beach throws are going to be a beach staple.
Mirror Lens Sunglasses
Who doesn't love new sunglasses?
Hamilton: The Revolution
Hamilton the Musical took America by storm this past couple of years. Let her read up on the story behind the music with this great book.
Musicals: The Definitive Illustrated Story
If Hamilton isn't her musical, this broader perspective on musicals may be just the gift you are looking for. It is the complete history of musicals since Ancient Greece. It even has color photos! We have more ideas for a broadway lover here.
Floppy Derby Hat
This hat is adorable, just like your Leo friend!
More Gift Ideas for a Leo Woman
When you're Queen of the Jungle, it's hard not to feel spoiled. Leo ladies enjoy getting gifts from the people in their life who love them. And, any reason is the right season to give your favorite Leo lady presents.
Don't wait until this summer to spoil your favorite Leo in your life. Make up for all of the years without birthday parties at school because of having a summer birthday. She will appreciate your thoughtfulness.
Becoming Michelle Obama Audio Book
The next time you're in your car, enjoy learning more about the former First Lady of the United States, Michelle Obama. An inspiration for those of us still on the journey to becoming our best selves.
Unf#ck Yourself Get Out of Your Head and Into Your Life (audio)
Gary John Bishop encourages readers to start taking action instead of staying focused on all the wrong things. I didn't realize he was Scottish until I heard him speak in person recently if you get a chance to see him in person, run don't walk to get your tickets. Otherwise, read his book.
Born a Crime Trevor Noah (audio)
Many of us love Trevor Noah's hilarious takes on life, politics, and everything in-between. But, his origin story is nothing to laugh about. Born in South Africa as the mixed-race son of a couple that wasn't supposed to happen. His story will inspire everyone who reads it.
Talking to Strangers What We Should Know About The People We Don't Know (audio) Malcolm Gladwell
Every time I think about Malcolm Gladwell, it's easy to imagine him wandering through the woods writing down all of his deep thoughts. This book is no different.
Atomic Habits James Clear
Breaking up with bad habits can be such a pain in the butt. So, instead of developing bad habits, let's learn great habits that set us up for success.
Girl Stop Apologizing Rachel Hollis
You will either love Rachel Hollis, but either way, she will get a reaction out of you in her polarizing book Girl Stop Apologizing.
You Are a Badass: How to Stop Doubting Your Greatness and Start Living an Awesome Life Jen Sincero
Sometimes life gets you down. In those moments, Jen Sincero is the cheerleader you need shouting in your ear that you're actually a badass.
The Power of Vulnerability: Teachings of Authenticity, Connection, and Courage Brene Brown
Brene Brown shot to fame after her TedX talk about vulnerability. We're in a time when it's hard to be vulnerable and it's great to have someone speaking about the importance of being vulnerable to others. It's not a weakness.
Everything is Figureoutable Marie Forleo
Have you ever felt frustrated about a situation and struggled to find the solution? Marie Forleo shares that there's always a solution.
You're a Badass at Making Money Jen Sincero
Have you ever struggled to make more money? Do you feel frustrated and confused about why you're not making more? Jen Sincero reminds everyone that they can be a badass at making money and shows us how.
Fit Bit Flex
If you're trying to stay fit and keep track of your fitness, the sleek Fit Bit Flex may be the tool for you to use. The Fit Bit is small enough that it can pass for jewelry.
Fit Bit Flex 2 Bangle
If you prefer your fitness tracker to look like actual jewelry, ditch the plastic band that the FitBit comes in and wear the bangle instead. You'll get tons of questions and compliments the next time you wear your bangle and it lights up unexpectedly.
Yoga Kit
Stay mellow by practicing yoga at home with this complete yoga kit.
Balance Disc
Work on your core strength while watching your favorite television show with a balance disc. For such a small piece of equipment it packs a lot of bang for the buck.
Indoor Exercise Bike
If you don't feel like spending $2000 on a Peleton bike, this compact and inexpensive exercise will keep you fit.
Home Office Standing Desk Bike
Are you able to rub your head and pat your belly at the same time? Yes? Then, you'll be able to work and ride with this standing desk bike.
Sunny Health and Fitness Rowing Machine
Work your legs, core, and arms all at the same time with this rowing machine.
Jump Rope
It's amazing to think that the unassuming jump rope gives users a total body workout. Take your jump rope on your next trip so that you can stay fit.
Treadmill
There is a simplicity to working out on the treadmill. It's almost like a metaphor for life, put one foot in front of the other and keep going.
Resistance Bands
Don't laugh, but sometimes I worry that I'll accidentally shoot my resistance band across the room while using it.
Stop laughing!
But, resistance band workouts are so easy to do and you can even do them from work or at home.
Leo Installation Sweatshirt
Show your Leo pride while staying warm in this Leo Installation sweatshirt.
Leo Pride T-shirt
This t-shirt is one of the most stylish Leo t-shirts I've seen and I can't wait to show my Leo pride during the summer while wearing this shirt.
Leo Queen T-shirt
Leo ladies are the Queens of the jungle, don't you ever forget it!
Leo Socks
You can never have enough socks. Enjoy wearing your Leo socks the next time you don't want to go barefoot.
Gold Leo Necklace
I'm not sure how much gold is actually in this necklace or if it's gold-plated. Either way, it's a cute and dainty way to show your Leo love.
Leo Mug
Sip your favorite coffee from your favorite Leo mug. The best thing about this mug? You can have it personalized.
Leo Pencil Set
When was the last time you used a pencil? Not sure when? Well, this Leo pencil set will give you the excuse to use pencils all the time.
Leo Crystal Necklace
If you love crystals, you will love this necklace. Don't forget to research the meaning of your favorite crystal before you finalize the design.
Leo Art
Decorate your home office with the following framed Leo installation art piece.
Leo Mug
Gift this mug to your favorite Leo today.
Kindle
If you're heading on vacation, don't forget to bring your book library with you. Read your favorite books from wherever you are as long as your Kindle is charged and ready to go.
Kindle Cover
Keep your Kindle from breaking with the following simple Kindle cover.
Portable Phone Battery
Are you constantly needing to charge your phone and are afraid to be too far from an outlet? Ease your fears by carrying this portable phone battery.
Selfie Light for Phone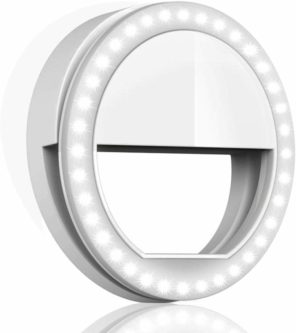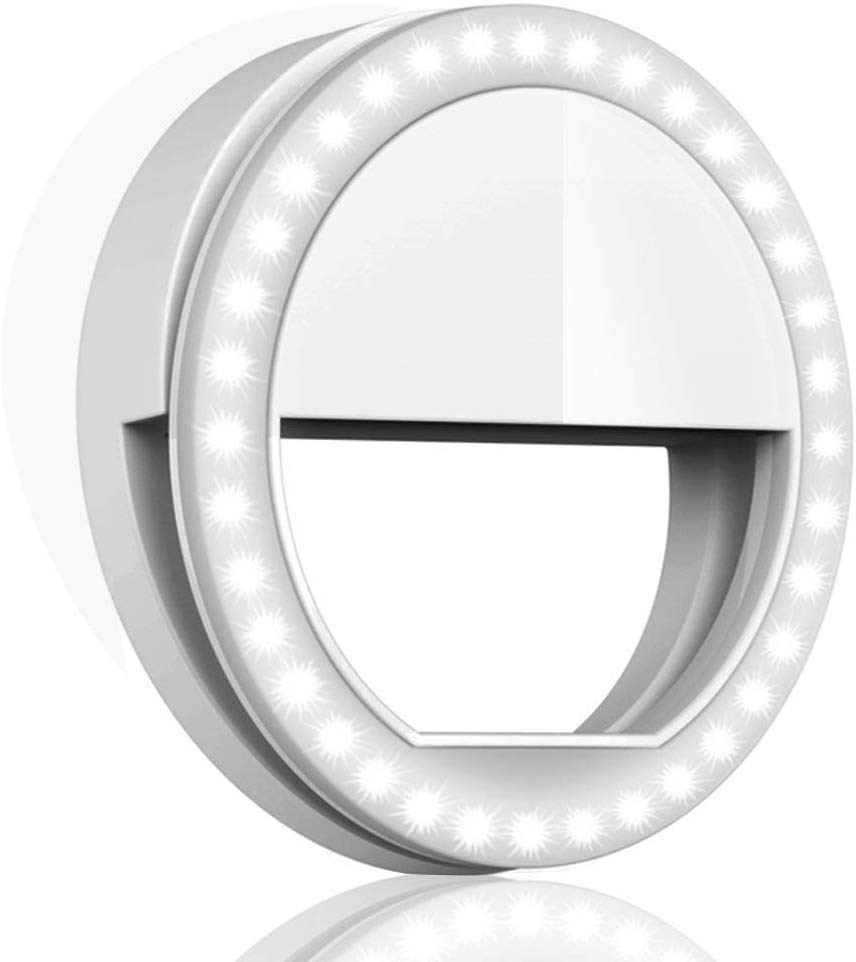 What would life be without selfies? But, there's nothing worse than taking a selfie with bad lighting. Never deal with that problem again with this selfie light for your phone.
Dragon Touch Tablet
Do you have those days when you don't want to carry your laptop with you? The Dragon Touch Tablet may be just what the doctor ordered. It's light, you can connect it to your email mailboxes, and it's great for note-taking.
Amazon Fire Stick
If you're subscribed to as many streaming services as I am, you probably would love to have an Amazon Fire Stick so that you can manage your subscriptions and stream on your t.v. screen.
Echo Dot
It's crazy how affordable the Echo Dot is. For those of you who are too busy to go to your laptop and look things up, the Echo Dot has you covered.
Ring Doorbell Cam
Before you answer your door, check to see who's standing outside with your Doorbell Cam.
Chromebook
Many people find Chromebooks a little confusing. What's not to love? They connect with all of your favorite Google-based software. If you need to create a document, read a book online, or create a slideshow, you can use your Chromebook to get all of those tasks done.
Powerbeats Pro Earphones (Wireless)
Do you think that Apple's earphones are kind of awkward? The Powerbeats Pro Earphones are a much more stylish alternative for the Leo woman who cares about those kinds of things.
24k Gold Mask
Keep your skin looking good with a 24k Gold Mask.
Silver Foil Mask
If you hate gold, then use a silver foil mask to keep your skin looking great.
BaBylissPRO Nano Titanium Hair Dryer
Style your mane with the titanium hairdryer.
Hot Tools Gold Curling Wand
Create gorgeous, luscious, bouncy curls before going out on your next date night with the Hot Tools Gold Curling Wand.
OPI Infinite Shine Primer and Gloss Duo Pack
For the Leo lady who isn't flashy, keep your simple manicure looking fresh and nice with this OPI dual nail care kit.
Footlogix Foot Soak Concentrate
After your next hip hop fitness class, keep your feet nice and fresh with this foot soak.
Foot Spa
If you don't have enough time to visit your favorite nail salon for a pedicure, this foot spa does a great job of duplicating the experience.
Calming Lavender Soak
I love lavender. And, if you love lavender as much as I do you'll enjoy using calming lavender soak to soak the stress away.
Foot Cure Tea Tree Oil Foot Soak
Tea Tree Oil is one of the greatest cure-alls out there. Besides smelling great, this Australian medicinal plant is also used in a number of other curatives as well.
RoBo Vac
For those Leo Queens who hate vacuuming, the RoBo is the tool that you need.
Which one was your favorite? Leave a comment below letting us know, and if you decide to get any of these be sure to tell us! We are @ugifter on Twitter and @uniquegifter on Instagram.