The Leo woman. Born in July and August. She is creative, passionate, generous, and so much more. When you're Queen of the Jungle, it's hard not to feel spoiled. Leo ladies enjoy getting gifts from the people in their life who love them. And, any reason is the right season to give your favorite Leo lady presents.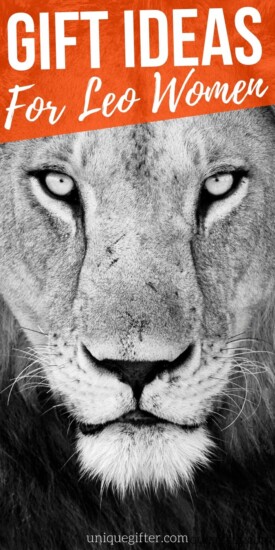 But whatever should you gift her? Gift ideas for a Leo woman aren't easy to come by. But that doesn't mean you can't use her astrological sign to come up with ideas that speak to her traits, whether she's "into her horoscope" or not.
We have you covered.
Here are gift ideas for a Leo Woman.
Unique Gifts a Woman Born Under the Leo Star Sign Will Love
Don't wait until this summer to spoil your favorite Leo in your life. Make up for all of the years without birthday parties at school because of having a summer birthday. She will appreciate your thoughtfulness.
If you liked these gift ideas for a Leo woman don't forget to check out the male version for the guys in your life.