Disclosure of Material Connection: Some of the links in this post may be "affiliate links." This means if you click on the link and purchase an item, I will receive an affiliate commission. Disclosure in accordance with the Federal Trade Commission's 16 CFR, Part 255. This site is a participant in the Amazon Services LLC Associates Program, an affiliate advertising program designed to provide a means for sites to earn advertising fees by advertising and linking to Amazon.
If you live in Arkansas you already know the state is packed with natural beauty, low cost of living, and an amazing quality of life. But amidst that tranquility also comes some great adrenaline junkie experience gifts in Arkansas!
Adrenaline Junkie Experience Gifts in Arkansas
These gift ideas will delight any Arkansas thrillseekers but would also make great gift ideas if you live in a nearby state, or plan on traveling to Arkansas. If you haven't considered this often overlooked state as the next vacation destination you are seriously missing out. Another great thing about Arkansas is it's not too large – so it won't be too much of a drive to any of these destinations from Little Rock.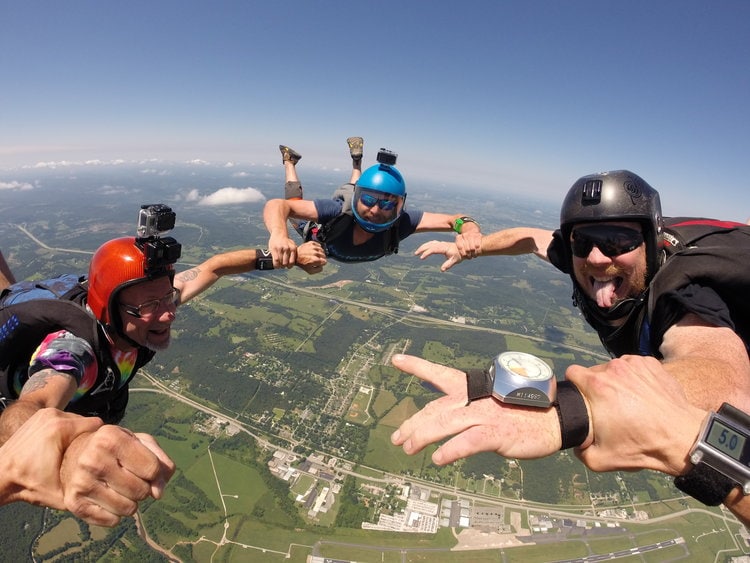 Skydiving is a thrillseeker's favorite. You jump out of a small plane and take in the scenery as you freefall. Then, when closer to the ground, the parachute is deployed, and you gently float back to the ground
Need to know: They offer tandem skydiving and allow jumping from experienced skydivers. If you want to jump solo, you'll need a USPA membership, though.
Where it is: Fayetteville, Arkansas, it's less than 3 hours north of Little Rock.
The adrenaline experience: Get dropped from 10,000 feet in the air! This is great for beginners, and you can even get packages to document the tandem skydiving experience making it a perfect gift idea.
Click for more details: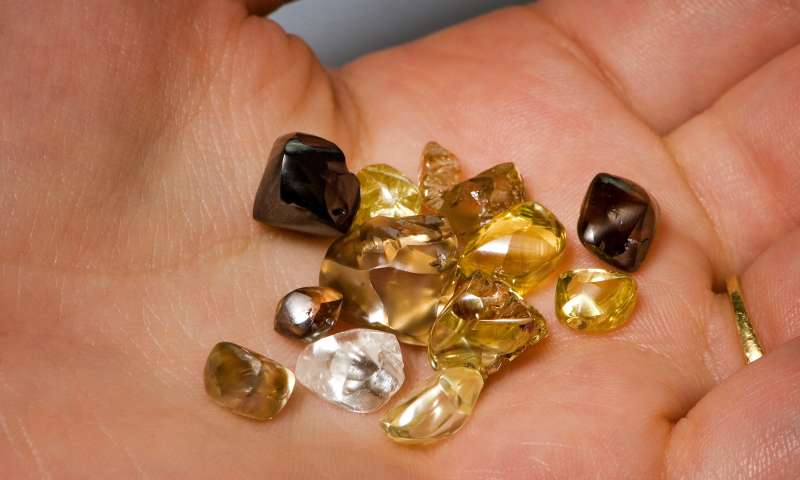 It's a different kind of adrenaline, but this famous state park just had to make a list. It's the only park in the country where you can go looking for diamonds and actually keep what you find.
Need to know: You can gift them their own mining equipment or pay their rent for this excellent gift idea. There's also camping onsite for an exciting getaway. You'll be searching for diamonds and other precious gemstones in a plowed field that is the eroded surface of a volcanic crater.
Where it is: This huge state park is located at Murfreesboro, Arkansas just two hours east of Little Rock.
The adrenaline experience: You have 37 acres to explore for precious gems. Don't think that sounds thrilling? The largest diamond ever unearthed in the US was found here alongside over 33,000 others.
Click for more details: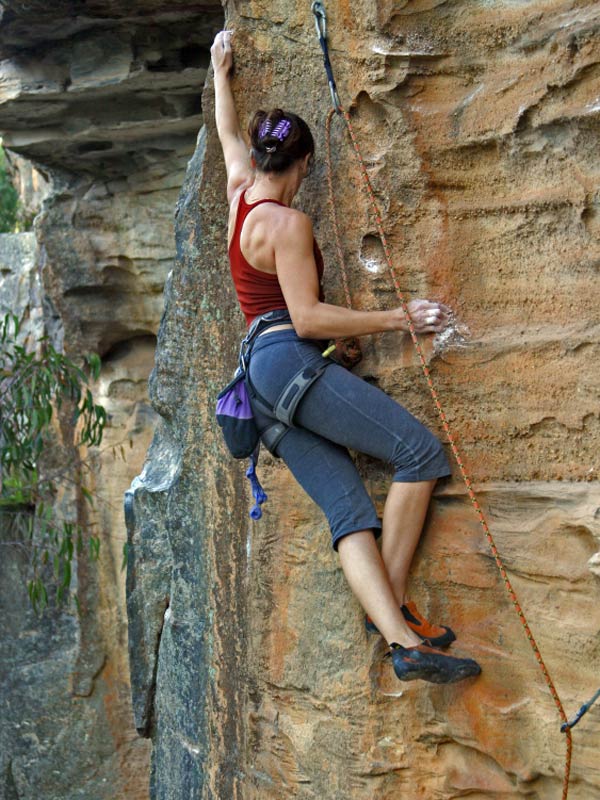 This unique destination has all kinds of activities for thrillseekers, most notably their rock climbing. A weekend at Horseshoe Canyon Ranch would make a unique getaway gift idea for family, friends, or a couple.
Need to know: There are all kinds of activities for adults and families, including zip lines, canoeing, horseback riding, and of course, rock climbing.
Where it is: Located just 7.5 miles from Jasper, Arkansas, this ranch is perfectly positioned next to the Buffalo National Wilderness area. It'll take just shy of 3 hours if you're coming from Little Rock.
The adrenaline experience: Although you can get a thrill out of most of the experiences offered at this Arkansas ranch, the most exciting is the rock climbing. It's known worldwide as one of the best vertical rock climbing destinations. Beginners and advanced climbers will be able to find a course that works for them, making it a perfect adrenaline junkie group gift idea.
Click for more details: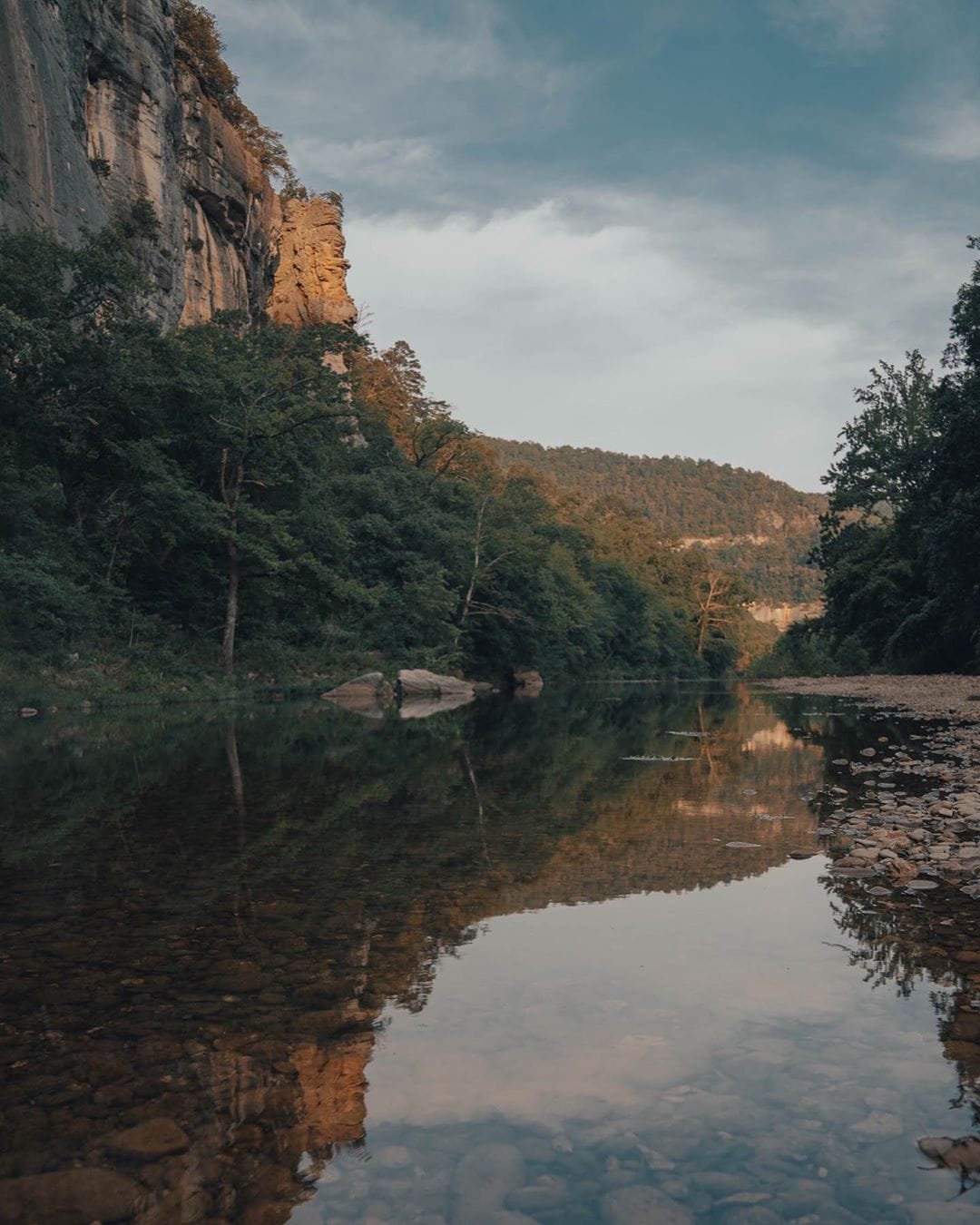 So many wondrous things you can do at this unique Arkansas destination. Book a cabin for a thrilling weekend or plan a day trip to take in the hiking trails, zipline, and canoeing. You can also use it as a starting point for overnight wilderness adventures
Need to know: There are so many gift-giving opportunities with this one. You can pay for a cabin rental, book them a canopy tour with the zip line, or give some hiking or camping equipment to make their upcoming trip more fun.
Where it is: The Buffalo Outdoor Center will be your base for all these adventures. It's less than 3 hours north of Little Rock perfect for an overnight camping trip.
The adrenaline experience: Ziplines and canoeing are fun, but they don't compare to the unique hiking trip you can take at this destination. They'll walk along narrow cliffs, see spectacular views with waterfalls, and even come face to face with a 550 ft tall bluff face. The Big Bluff hike is so risky that they don't recommend children, anyone with vertigo or anyone who might have an extra chance of falling doesn't take it on.
Click for more details: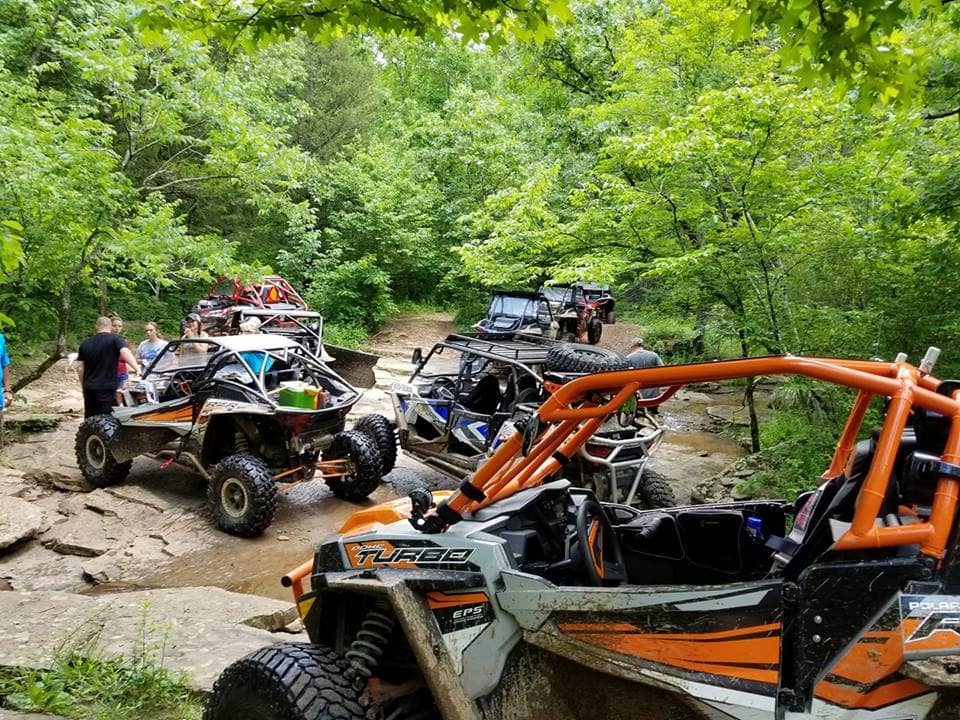 It just so happens most of the thrills in Arkansas are centered around lodges, and this one's no exception. The nice thing about it is accommodations are an easy, but welcomed, gift idea for adventure seekers and adrenaline junkies. This one is set apart by their ATV/UTV trails.
Need to know: There are loads of different ATV trails in the area for them to explore. For a fun gift idea, you can purchase one of their full-color maps to give alongside any reservations you've made. They also have an app for their trails! It's important to know they don't offer rentals.
Where it is: Although the trails span for miles your base camp will be the Mulberry Mountain Lodge which is 16 miles north of Ozark, Arkansas. It's just over 2 hours from Little Rock.
The adrenaline experience: If you've ever been off-roading in an ATV, you know how thrilling it can be. There are so many trails in the area for thrillseekers to push their limits and explore exciting terrain. Some of the trails are also very scenic, including one that leads to a waterfall swimming hole. Perfect for a summer trip.
Click for more details:
With all the unique adrenaline junkie experience gift ideas in Arkansas, it shouldn't be overlooked as a tourist destination or thrillseeker playground. What's more, the thrills are combined with the natural beauty of the state so they're really something you can't find anywhere else.
Find More Experience Gifts Near Me