Disclosure of Material Connection: Some of the links in this post may be "affiliate links." This means if you click on the link and purchase an item, I will receive an affiliate commission. Disclosure in accordance with the Federal Trade Commission's 16 CFR, Part 255. This site is a participant in the Amazon Services LLC Associates Program, an affiliate advertising program designed to provide a means for sites to earn advertising fees by advertising and linking to Amazon.
Do you or someone you know have trouble sleeping at night? I have made a list of 20 things that will give you the best night sleep ever and make you wake up refreshed. I have suffered from insomnia for many years so I know firsthand the toll it can take on you. The tossing, turning and wishful thinking that you can get even a few hours of sleep. Did you know there are many things you can try to naturally sleep better at night without the help of medications? Turning your bedroom into a relaxing oasis that begs to be relaxed in is the first step to a satisfying nights sleep.
Gifts For The Best Night's Sleep Ever
White Noise Machine
Sleeping to a white noise machine is fantastic because it can drown out those other annoying sounds that sometimes keep you up like a dog barking or husband snoring.
Aromatherapy Eye Pillow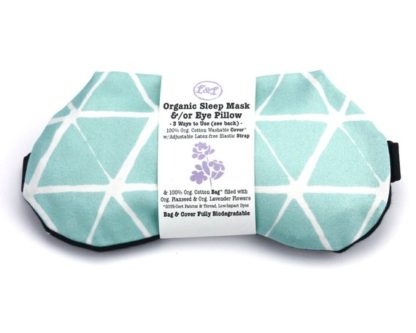 This eye mask is weighted and filled with lavender flaxseed. It smells incredible and is sure to help you sleep like a rock.
Memory Foam Topper
You will feel like you are sleeping on a cloud when you lay on one of these memory foam toppers. Relaxation is in your future!
Weighted Blanket
This weighted blanket is fifteen pounds and is suitable for hot or cold sleepers. You can't help but be comfortable and relaxed once you sleep with a weighted blanket.
Bathrobe
Snuggle up in a giant plush bathrobe, and you will fall asleep as soon as your head hits the pillow.
The Coldest Pillow
Sleeping on a cold pillow can be so relaxing and is great if you suffer from headaches. Just a warning that everyone in the home is going to want one of these pillows.
Shower Steamers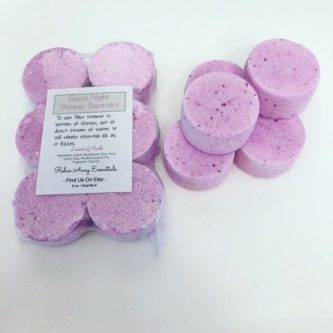 Start your night off right by taking a warm or hot shower with these heavenly shower steamers. They will make you feel relaxed and ready for a peaceful slumber.
Essential Oil Roll-On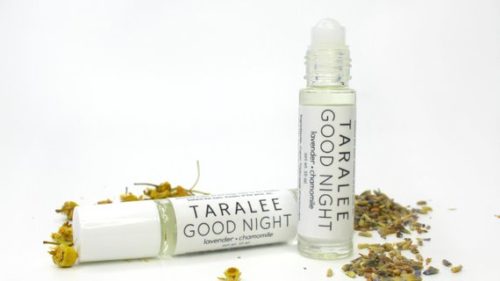 Just roll this essential oil onto your pulse points, breath in and relax. My favorite part of this oil is it is easily transportable if you have to sleep away from home.
Herbal Tea
You can't help but feel warm and cozy after sipping on some of this flavorful tea.
Sunrise Alarm Clock
Studies show that you will feel like you have more energy and are more awake when you use a sunrise alarm clock. Feel refreshed in the morning!
Bamboo Sheets
Super soft sheets that will keep you cool while you sleep. If you hate to get hot when you sleep, then you should try these.
Oil Diffuser
Your bedroom will feel like a spa when you use your essential oil diffuser. You can mix many different smells to fit what helps you relax the most.
Heated Mattress Pad
If you are always freezing at night and sleep better when you are warm, then this heated mattress pad is exactly what you need.
Climate Control Bed Fan
Set your climate control to what you like and you won't be able to help but feel drowsy and ready for a snooze!
Blackout Curtains
These blackout curtains keep light from street lamps or the sun out of your bedroom. A nice and dark room is a fantastic place to relax.
Anti Snoring Solution
If you or your partner keep each other up from snoring, you might want to invest in this snoring solution. When you snore the pad will slowly inflate with air and shift your head, so you stop snoring.
Silk/Satin Pajamas
Sleep will never be the same when you slip into some glorious silk pajamas. They are so smooth and comfortable.
Blue Blocking Amber Glasses
Did you know that blue light can keep you from a good nights sleep? Wear these glasses about an hour before bed to block as much blue light as possible.
Knee Pillow
If you suffer from pain in your back, hips or pelvis, you may need a knee pillow to help you get those required zzz's.
Thermal Socks
Keep your toes nice and toasty with these thermal socks. Sink into a deep sleep and wake up feeling amazing.
Do you usually sleep on your back, side or stomach?