Disclosure of Material Connection: Some of the links in this post may be "affiliate links." This means if you click on the link and purchase an item, I will receive an affiliate commission. Disclosure in accordance with the Federal Trade Commission's 16 CFR, Part 255. This site is a participant in the Amazon Services LLC Associates Program, an affiliate advertising program designed to provide a means for sites to earn advertising fees by advertising and linking to Amazon.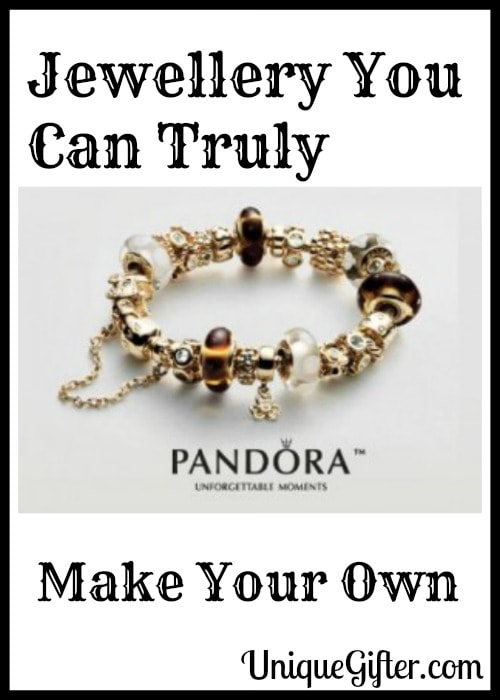 I have heard a lot about Pandora bracelets, apparently they are all the rage!  I know that a lot of people have been receiving them as gifts from their spouses on their wedding day.  Charm bracelets are one of those things that give you a lot of choices going forward, so you'll always have a fall back gift!  You could stay on top of the game for all of those birthday and anniversary gifts in the future!
Have you ever wanted to give just the perfect gift to someone you care for deeply? If you are like most people, then this is something that you have considered at some point. Based on this, it should not surprise you that there is now customization available on jewellery pieces. When you shop with the right jewellery shops, namely Pandora Jewellery, you can get exactly what you are looking for out of your jewellery gifts.
The best thing about giving a gift of customized jewellery is that it says that you know something about the person you are giving it to. It is very likely that they will appreciate this gesture. Charm bracelets can be the perfect vehicle through which to do this. They are small and simple but can still carry a lot of meaning.
Charm bracelets are basically little bracelets that anyone can wear all the time to symbolize their relationship (friendship or otherwise) with the person who gave it to them. When you take the time to get these bracelets customized, you are going to find that the person you get it for is even more likely to wear it. They are going to want to show off their own particular style that you have helped to create for them.
Those who you are close enough to know something about what they like are likely going to be the types of people that you would consider purchasing a charm bracelet for. This is good news because you are really going to need to know something about the people you purchase these sorts of things for. If you do not know much about them, then you are not going to have the information that you need to get them the charm bracelets that they are really going to appreciate.
Start by going to Pandora Jewellery's website in order to see the options that are available to you. There is probably something there that you can use for your friend. If you just know a little about them, you can make them a gift that they are sure to never forget.
Have you ever had a charm bracelet?  What was/is your favourite charm?