Disclosure of Material Connection: Some of the links in this post may be "affiliate links." This means if you click on the link and purchase an item, I will receive an affiliate commission. Disclosure in accordance with the Federal Trade Commission's 16 CFR, Part 255. This site is a participant in the Amazon Services LLC Associates Program, an affiliate advertising program designed to provide a means for sites to earn advertising fees by advertising and linking to Amazon.
Continuing on our theme of gifts for creative people, today we  have a post on buying art supplies online from a guest contributor. Earlier this week, we had a post titled More Gifts for Creative People, and last year we had ten excellent ideas, as well.
Art supplies are necessary for becoming a fantastic artist, but it's worth remembering that you don't need to head off to the shops to buy the most expensive options that money can buy. This may not even be an option for most of us, and saving money on our art supplies without compromising on quality is something most of us are always looking for.
It's probably not a surprise that buying art supplies online has become increasingly popular over the last few years, and saving money is just one of the advantages of turning on the computer to shop for those essentials. Here are some more!
You can find great deals and offers
As mentioned, you're very likely to save money when shopping for art essentials online, and that's mainly due to online stores not needing to pay things like rent on a physical store, so they can then charge less for their products as a result; passing the savings onto you – the consumer.
As well as original prices often being lower, the internet is a great place for finding offers and discounts right at your fingertips. You can search a range of stores and sites quickly and can soon identify which options are the cheapest, where you can get the best deals and which ones to avoid. On sites like freecycle.org you can even track down freebies, too!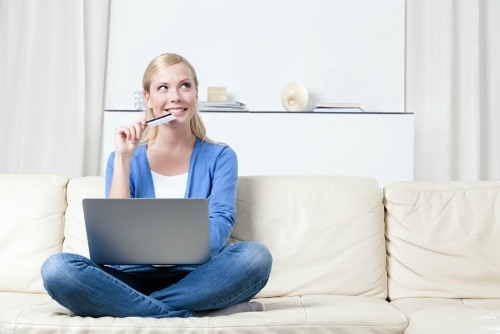 You're more likely to only buy what you need
You won't have the temptation brought on by physically picking things up and looking at them when shopping online, meaning that you may be less likely to indulge in those impulse buys. You will have a number of chances to evaluate your purchases as you go through the process, and can look at your basket before you virtually 'checkout', and you remove/add any items really easily if you change your mind.
You'll find everything you need after just a few clicks
Online shopping for anything is really easy, and is a great, quick way to get everything you need. It's much quicker than having to traipse across town to visit each high street store if you can't get everything you need in one place, or if you want to compare prices, as you can do it all after just a few clicks of your mouse. With secure sites like PayPal too, it's also really secure and safe, meaning there's nothing to worry about there either.
You'll come across art stores you've never even heard of
Online art stores like Artifolk are fantastic and provide their customers with all the things they'll ever need to become great artists, yet because it's not a bustling high street store, you may not have come across it before! There are countless sites out there like it, so shopping for your art supplies online opens you up to a whole new world of places to get everything you need for the best prices. You could find things you'd never thought about, too.