Disclosure of Material Connection: Some of the links in this post may be "affiliate links." This means if you click on the link and purchase an item, I will receive an affiliate commission. Disclosure in accordance with the Federal Trade Commission's 16 CFR, Part 255. This site is a participant in the Amazon Services LLC Associates Program, an affiliate advertising program designed to provide a means for sites to earn advertising fees by advertising and linking to Amazon.
Do you like to eat?  Oh really?  Me too!  I know that I have mentioned food making a fantastic gift before, in the form of a CSA box or a Stock the Pantry Shower.  This idea is similar and one that came from several different sources.  Edward Antrobus is a big fan of groceries and food as a gift.  I was reading an article over at Man vs. Debt and one of the commenters mentioned that one of her favourite gifts was a big selection of her favourite foods that her mother made.  Now, that seems really quite reasonable and straightforward to do.  I suspect many of you have heard that this is a very desirable gift for new babies, especially if it's the second child!  It is also a very common and appreciated gift for those who are sick or have just had surgery.  Know someone who is off at college and needs a gift?  Food wins hearts!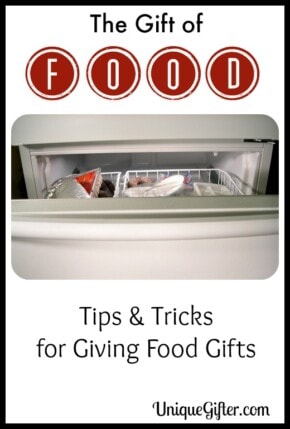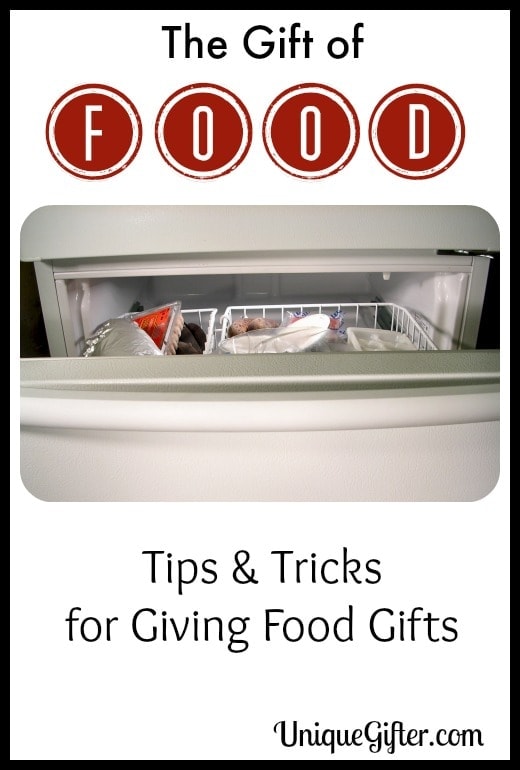 An extra bonus about food?  It can be so very simple to give.  There is a whole industry dedicated to giving fantastic food and fruit gift baskets, all from a few clicks or a quick phone call.  Virtually all of these companies deliver, too.  Three minutes and you should be able to send off an awesome gift basket, complete with nutritious or not so nutritious food choices.  Done and done (and awesome!)
For a great idea, that the writer has dubbed the "Taco Box" head over to The Kitchn!
So – you've decided that good food is the way to go as a wedding gift, now you want to know how best to go about it?
A Food Gift
#1 – Check with your recipient about any allergies or dislikes!  Next, you can ask them about their favourite foods.
#2 – Figure out if you will be freezing, prepping fresh or providing all dry ingredients.  This question raises two logistical concerns.  Do they have sufficient freezer space?  When will you deliver the food?
#3 – Cook up a storm!
There are a great many meals that would be great to receive as a gift.  Ideally, you will provide dishes that can easily be frozen or ones that can be kept for many days without going bad.  A fantastic option would be to follow the lead of Plunged in Debt, who did a months worth of freezer meals in one day with her sister!  One of their best tips: Take the Big Cook Cookbook out from the library!  If you are going to be making a bunch of food for someone else, I definitely recommend doing some for yourself at the same time.
If you are after a selection of great Christmas gifts, consider trying your hand at canning.  You can make delicious foods for very reasonable prices and a bit of effort.  You don't have a canner?  Don't worry!  You can simply use a big pot and zip tie together a few jar rings, as long as the pot is deep enough to fully immerse your jars.  To keep things affordable, try to pick up jars at thrift stores or garage sales.  Occasionally they will go on sale at retailers as well.  When someone gives you a gift in a canning jar, make sure to return it if at all possible, they are coveted!  Once you have everything you need to can, start keeping an eye out for discounted fruits and vegetables at your grocery store or green grocer.  Canning is the perfect use for those sad looking fruits, which you can pick up for a steal of a price.  The best example of this I've seen?  Mortgage Free in Three scored a heaping amount of fruit for a single pound!