Disclosure of Material Connection: Some of the links in this post may be "affiliate links." This means if you click on the link and purchase an item, I will receive an affiliate commission. Disclosure in accordance with the Federal Trade Commission's 16 CFR, Part 255. This site is a participant in the Amazon Services LLC Associates Program, an affiliate advertising program designed to provide a means for sites to earn advertising fees by advertising and linking to Amazon.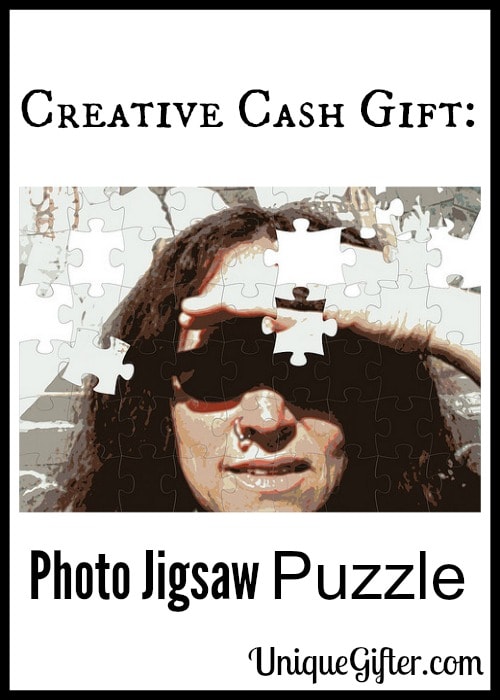 [Photo – CC Attribution – bee wolf ray]
This is yet another awesome way to give the greatest wedding gift ever, while using the super-safe eTransfer.  I've talked about this before, more than once.
You are going to contribute to the amount of kitsch and clutter that the couple owns.  If you're lucky, they're the type of people who complete and save their puzzles, so you'll win huge by giving them their very own puzzle.
For the rest of us, this is an affordable and fun way to wrap money as a gift.
The Photo Jigsaw Puzzle
aka "Kitsch to fill the house of the newlyweds… and give them cash."  This title isn't as catchy, you say?
Step 1:  Conniving and Thievery: You need to figure out how to get a nice photo of the couple.  There's probably some on Facebook, or in your own personal collection.  Please remember that photographers usually retain some rights for their work, so if you plan to use a professional engagement photo please check with the photographer first.  You will want a large, high quality file, so that the final jigsaw puzzle is good quality.
Step 2: Open up that photo in an image editing program on your computer.  If you're skilled in Photoshop, Lightroom, GIMP or whatever, I'll let you figure it out from here.  Never fear, everyone else!  You can use Paint, which comes on Windows computers by default.  Another great choice is to use the editor available at Arts Cow, when you click "Create It" to make your project.
Add some text to your image, such as the wedding date, or a nice cheesy romance word like "Marriage,"  "Love,"  "Romance," or "Togetherness."  If you're feeling creative, you can bust out some How I Met Your Mother Barney's Video Resume words, for that added touch.  "Lovemance," "Foreverstuckness," or my personal favourite, "Futurechaining."
This word is important, because it is going to be the password for the eTransfer that you will send to the happy couple, so make sure that your bank will let you use it as a password.
Creatively slap a word or two on your image and then use Save As to save it as an image file (ie .jpeg) with a file name that mentions this version has the words on it.
Step 3: Visit Arts Cow and scroll right down to the bottom.  I sometimes find this website hard to navigate.  You're looking for this: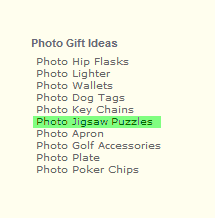 Now you have your choice of several different sizes, difficulties and costs of puzzle.  Unless the newlyweds will have the time to solve the puzzle, or really like puzzles, I wouldn't go too complicated on them!
Follow the instructions to upload your image that includes the words, or upload your image and select "Advanced Silverlight Designer" to add words to a plain image.

Finish and check out.  You probably want to ship this to yourself, so that you know when it arrives.
Step 4: Give the lucky couple their very-custom puzzle.  I mean really, who else is going to get them a puzzle of themselves?!  In your card, you need to tell them that you're sending them an eTransfer full of awesome cashola.  Here's some suggested wording:
Congratulations on your recent nuptials.  The future will hold many puzzles, requiring you to work together to solve them.  When you succeed, you will be rewarded for your efforts.  Start  with this one, the image will reveal the password for an eTransfer we will send to BillyBob the day after your wedding.
Note: This gift will lose its fun and mystery if you give them a box with the solved image on the top.  Just sayin'
Artscow is one of the only places I know that does custom puzzles.  Does anyone else know of others?