Disclosure of Material Connection: Some of the links in this post may be "affiliate links." This means if you click on the link and purchase an item, I will receive an affiliate commission. Disclosure in accordance with the Federal Trade Commission's 16 CFR, Part 255. This site is a participant in the Amazon Services LLC Associates Program, an affiliate advertising program designed to provide a means for sites to earn advertising fees by advertising and linking to Amazon.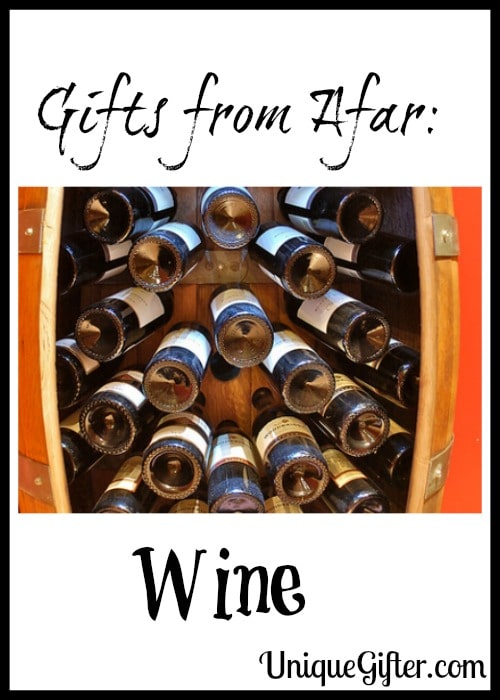 [Photo – CC Attribution – Bradleyjohnson]
I have had a bit of a problem lately… namely friends keep getting married in far off countries.  As awesome as it would be to pop on a plane over to Australia or head down to Burning Man (never been…), it is just not feasible for me to be able to make it to all of those weddings.  I would, however, still like to send a gift.  What does one send to people who reside far, far away and outside the reaches of Amazon?  How about wine?  Is it obvious yet that I like wine?  Check out more wine related gift ideas here, here and here!
This gift can work for all occasions and across many countries.  Your friends are having a destination wedding and you're not going to take a gift with you?  No problem.  Your friends live on the other side of your country?  No problem.  Your friends live almost as far away as you can get on earth?  No problem (assuming they're in a country that offers this service.)  Your friends really, really like wine?  No problem.
If you want, you could also send along the poems that give occasions to drink each bottle, with your card.  Some companies already have the wine poems and cases ready to go.  Here are a few websites offering poems:
Wine Poem Basket (aka The No-Fail Shower Gift)
How to go about this?  Simply do an internet search for the country, region or city where the couple lives.  From there, make sure you check out their delivery prices, as they can get quite high!  Select something in your price range, provide the shipping and delivery info for your lucky recipients, pop a card in the mail and you're set :-)  Some places offer a "wine of the month" club, while others will send half cases, mixed cases or full cases.
Oh, you were worried that Amazon didn't deliver wine?  Never fear:
Your friends happen to be in Australia?  Try Wine Box Warehouse.  I'll let you know how it goes…